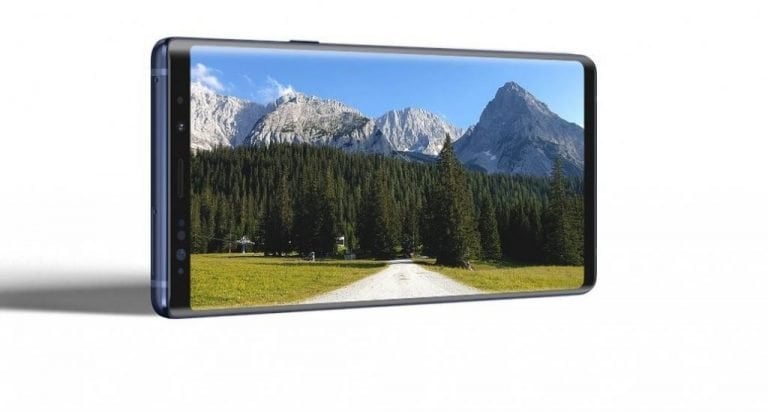 Verizon held its first-quarter earnings call, and one of the announcements was that the Galaxy Note 10 5G will be coming to its wireless network. That confirms what we've been hearing for quite some time, which is that Samsung will release a 5G variant of its next Note device.
Galaxy Note 10 5G expected in the second half of 2019
It certainly is the next logical step for Samsung since the company is also offering a 5G variant of the Galaxy S10. Samsung typically releases new Note handsets in the second half of the year, so we expect the same thing this year. However, we should also point out that the Galaxy S10 5G was released after the LTE variant, so it's unclear at this point whether the 5G variant of the Note 10 will be released at the same time as the LTE version or a bit later.
We heard earlier this month that Samsung could be preparing four different Note 10 variants: two of which will be equipped with LTE support and have different screen sizes and possibly different camera setups, and two of which will be 5G versions of the first two.
Corsair highlights SPAC FG New America ahead of OppFi merger
Corsair Capital highlighted its investment in a special purpose acquisition company in its first-quarter letter to investors. The Corsair team highlighted FG New America Acquisition Corp, emphasizing that the SPAC presents an exciting opportunity after its agreement to merge with OppFi, a leading fintech platform powered by artificial intelligence. Q1 2021 hedge fund letters, conferences Read More
Don't run out and buy a 5G phone yet
With all the hype around 5G wireless technology, we also feel it's important to point something else out. It may not be advisable to run out and buy a phone with 5G support any time soon. Even though Samsung is entering the 5G game early, it might be just a tad too early. According to The Verge, Verizon's earnings call also included an update on the 5G rollout, and that update only confirms our view.
As perhaps the largest mobile carrier in the U.S., what Verizon executives say about upcoming technology is extremely important. CEO Hans Vestberg suggested to listeners on the conference call that large swathes of the country might never even get access to 5G technology. It's not the first time the mobile carrier has made such a comment. Executives have said they will expand the network as far as it makes economic sense to do so, which basically means parts of the country with lower population density probably won't ever see it.
Of course, this won't stop major smartphone makers from trying to turn a hefty profit on the 5G hype even though many consumers won't benefit much or, in some cases, at all, from the mobile network technology.