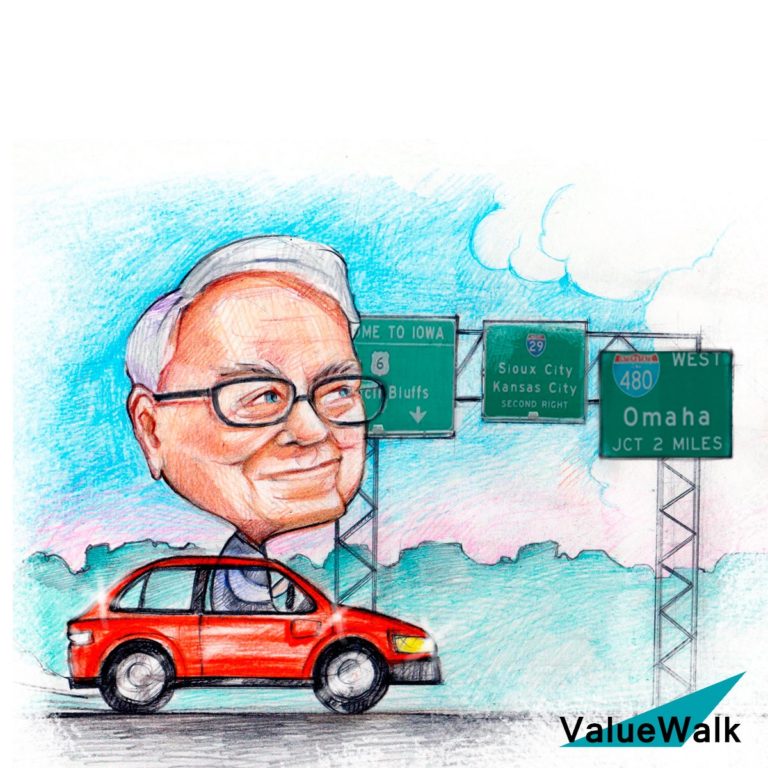 A trade-off (or tradeoff) is a situational decision that involves diminishing or losing one quality, quantity or property of a set or design in return for gains in other aspects. In simple terms, a tradeoff is where one thing increases and another must decrease. Tradeoffs stem from limitations of many origins, including simple physics – for instance, only a certain volume of objects can fit into a given space, so a full container must remove some items in order to accept any more, and vessels can carry a few large items or multiple small items. Tradeoffs also commonly refer to different configurations of a single item, such as the tuning of strings on a guitar to enable different notes to be played, as well as allocation of time and attention towards different tasks.
Warren Buffett: Business Tradeoffs – Winning Tactics
Q1 2021 13F Round-Up: Notable Hedge Fund Changes
Below is our 13F roundup for some high profile hedge funds for the three months to the end of March 2021 (Q1). Q1 2021 hedge fund letters, conferences and more The statements only include equity positions as 13Fs do not include cash and debt holdings. They also only include US equity holdings. Funds may hold Read More
Q4 hedge fund letters, conference, scoops etc
Transcript
And now here's words from Warren.
Hey kids, Warren Buffett here. The Business is faced with many choices and it is important for managers of a business to evaluate the right tradeoffs to be successful. You always want to invest in a business with managers that make good decisions. Evaluating tradeoffs and making the right decisions is also important in life. Whether choosing to study, watch TV, or play video games. I recommend studying everyday and trying to learn something you didn't know before.
So remember it's important to make the right tradeoffs so you can have a balanced life and never trade your reputation for anything. The best investment you can make as an investment in yourself. The more you learn. The more you'll earn.
Today's session of the Secret Millionaires Club is hereby called to order. As usual Alayna is dilatory.
And she is late too.
I think that's what Bradley meant Jones.
No I think you totally broke everything.
My friend Paddy sent me an emergency email. She needs a new cell phone. She got a gift certificate for her birthday that expires today and she can't make up her mind what model to get.
Wouldn't you kids apply your business know how to solve pettish consumer problem.
It will be as easy as falling off a skateboard.
Here's the thing. Some cell phones have cameras, some have internet, some have more keyboards for texting.
Hey some have all those features. Why doesn't she just get one of those.
Because the models with all the features are over her budget. She's got to make a decision.
I suggest we initiate a systematic comprehensive analysis of the benefit ratio of the various alternatives.
What Randall is talking about is called tradeoff deciding to take less of one thing in order to get more of something else. In everything we do we make tradeoffs whether it's buy one thing over another eating versus exercising or studying instead of watching television.
So what we have to figure out is the upside and downside of any decision.
That's right. Elena.
I've analyzed the two possible alternatives of phones within the parameters over budget model number one highly rated optical lens for vote difficult keyboard for texting and no internet access.
Paddy loves to take pictures but she texts me every other minute.
Model number two, a full keyboard for easy texting, Internet access to download cool apps but the camera is inferior.
Looks like Pattee will either have to give up texting or taking good pictures. Not to mention the cool apps.
That Would be quite a balancing act.
You're telling me.
I'll give Paddy the info. I wonder which way she'll go.
What's wrong.
Well I've got good news and bad news. The good news is Paddy decided to get the cell phone with the camera so she's not texting me every other minute. The bad news is now she sends me photos every minute.
So remember. It's Important to make the right tradeoffs so you can have a balanced life and never trade your reputation for anything.
Tis a good rule to follow, zounds again. We found the second golden rule have we not.
The prince was not lying. He'll be here in three two one. And Camelot is... Still broke.
Galahad. Which way did this rapscallion go.
Begging your pardon King Arthur. Two gold coins for the whales.
Of course [inaudible]. Forgive me. This is very embarrassing.
Mr. spokes. I have a little business proposition for you.
The idea of advertising even works in these olden days.
Well.. Fancy Meeting you here.