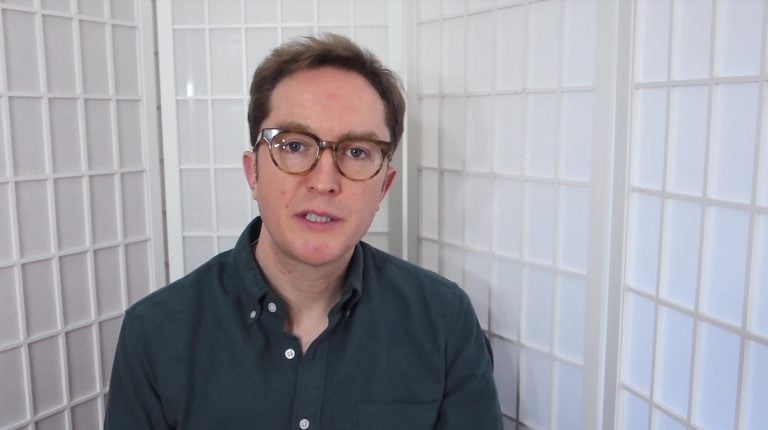 Columbia's Value Investing Seminar with "legendary" Value Investors. Before everyone involved retires, I want to share what I learned from these great speakers in early 2008:
0:54 Bill Nygren
2:33 Mason Hawkins
This Hedge Fund Believes The New Real Estate Cycle Is "Well Underway"
Chilton Capital's REIT Composite was up 6.1% last month, compared to the MSCI U.S. REIT Index, which gained 4.4%. Year to date, Chilton is up 6.3% net and 6.5% gross, compared to the index's 8.8% return. The firm met virtually with almost 40 real estate investment trusts last month and released the highlights of those Read More
4:52 Li Lu
8:07 Beth Lilly
10:10 Bob Bruce
13:42 Doug Millett
17:47 Tom Russo
18:25 Glenn Greenberg
19:55 Andrew Weiss
21:45 Seth Klarman
Q4 hedge fund letters, conference, scoops etc
Christian Ryther: What I Learned At Columbia Business School
Transcript
Hi there. I'm Christian Ryther and I wanted to talk about what I learned at Columbia Business School back in the spring of 2008. What I learned from 10 different speakers nine of whom were at my value investing seminar class which was taught I guess by Bruce Greenwald. But it was more to bringing in speakers. That was the most important thing or most interesting thing and one speaker from my distressed investing class. And this is not everything that the speaker said it's not all the speakers but it is the interesting nuggets that were new to me and that I still find interesting. Over a decade later in part because these are interesting things and in part because unlike wow is that actually where I learned that thing. I thought that was my idea. But here it is that I can now attribute it to specific people not always who I thought I could attributed to in my memory. Let us begin with Bill Nygren of Oakmark which is Harris Associates. He spoke to our class in February late February of 2008. And he's the first speaker that I have and will go in chronological order thereafter. What he said that stuck out to me was that over a five to 10 year period management running a business like your own will make at least one significant decision that impacts shareholder value. So you want to know how do they make decisions you want to be able to trust them to make these good capital allocation decisions.
And this is the first note that I have of hey you shouldn't just pay attention to the business and its moat and it's sustainable competitive advantage but you should also really pay attention to the management because they are going to do things that are very important to how this turns out for you as an investment. And I think that this might be where I first learned that which is cool. In the 20 20 hindsight department. He also mentioned that he wanted to have metrics that he looked at that are different from what the rest of Wall Street looks at. So he gave the specific example of looking at branch deposits per share for retail deposits per share at the bank Washington Mutual. And again this is late February 2008 only a few months before Washington Mutual would fail and be taken over by Chase. But here we have a legitimate value investing legend talking about actually the wrong metric to look at for that I didn't know it at the time but neither did these value investing legends and that is a theme that I noticed when I was reviewing my notes. Second speaker Mason Hawkins of southeastern which is Longleaf several of the other speakers in my notes specifically called out Meyssan Hopkins as a great investor which is cool and reading my notes. I I like this guy. He comes across with a sort of folksy wisdom like Buffett but he's got a little cowboy twang to it. And he have high notes. He recommended a book don't squat with your spurs on night. I don't want to say that with too much of an accent because I'll just sound like I'm being rude but that was a source of insight for him was this book which is sort of like folksy cowboy wisdom.
He said a lot of interesting things that I now know to be sort of straight up Buffettisms sort of like Bill Nygren he talks about how you shouldn't judge management and this is straight out of Buffett. You should judge management by their ability to operate the business but also by their ability to allocate capital and Mason Hawkins focused on how they do their repurchase decisions. Do they repurchased stock. Is it a good decision that sort of thing. Again this is helping me. Over a decade ago I learned to focus not just on businesses but also on management. In assessing management look at their share repurchase decisions. He also mentioned Sidney Holmer which is probably the first time I ever heard that name and maybe where I learned about the history of interest rates which is an interesting book about no long long run interest rate history. Great stuff from Mason Hawkins but a lot of it is really similar to Buffett which is a theme that came through again and again a lot of these people definitely worship at the temple of Buffett and have learned a lot of the things a lot of the lessons that Buffet has taught us. One more thing on Mason Hawkins he did give six requirements for being a good investor and I thought these were good they stand the test of time. First you need to have a sound philosophy. Second you need to have a good search strategy. Third you need the ability to assess management and assess competitive advantage for you need the discipline to say no.
When something does not meet your criteria 5 you need the patience to wait for those opportunities that do fit your criteria and sixth you need to make sizable investments even when nobody agrees with you. I thought those were six good pieces of wisdom. Let's move on to the next speaker who is Li Lu obviously famous investor could have been managing money for Berkshire Hathaway but you've decided to continue to.