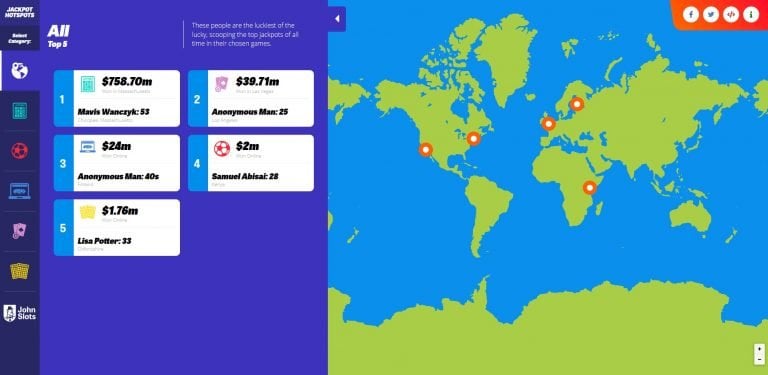 The UK is a nation of gamblers, according to new research, with just 2% of people in the country having never had a flutter.
A study into adults' gambling habits and awareness has revealed how often they place bets, what they deem to be gambling and what would encourage them to go public if they won a £1 million jackpot or more.
Hedge Fund Launches Jump Despite Equity Market Declines
Last year was a bumper year for hedge fund launches. According to a Hedge Fund Research report released towards the end of March, 614 new funds hit the market in 2021. That was the highest number of launches since 2017, when a record 735 new hedge funds were rolled out to investors. What's interesting about Read More
Q4 hedge fund letters, conference, scoops etc
Despite so many people proving their fondness for paying to play, gambling awareness is surprisingly low.
Almost half of UK adults (48.6%) are unaware that coin pushers, such as 2 pence and ten pence slot machines seen in amusement arcades, are classed as a gambling activity. More shockingly, two fifths (40.1%) do not consider bingo to be gambling.
Millennials and Generation Z have the poorest gambling awareness, as more than half of 18-24-year-olds (50.7%) do not consider online slots to be a gambling activity compared with 79.7% over 55s.
When presented with a list of games such as sports bets, slots, scratchcards, casinos and the lottery, more than one in ten (11.9%) 18-24-year-olds did not consider any of the activities to be gambling.
Generally, women have less gambling awareness than men, as 11.1% of females incorrectly failed to identify any the activities listed as gambling, compared with 8.4% of males.
When asked what they would do if they won £1 million or more, 12.3% of UK adults believe it would be futile to try to stay anonymous and would go public to have more control. However, 5.9% said they would go public to gain recognition for a large charitable donation.
Younger generations seem to crave the limelight. 16.4% of 18-24-year-olds would choose to go public, compared to just 3% of over 55s.
Meanwhile, the equivalent of 1,263,210 adults in the UK (2.5%) would willingly give up their privacy for the chance to be in the news and on television if they won a seven-figure jackpot. Almost twice as many men (3.4%) seek the limelight compared to women (1.8%).
Top five most common reasons that would encourage winners of £1m to go public include:
It would be futile to stay anonymous and I would rather have control over it (12.3%)
Recognition for a large charitable donation (5.9%)
To show others that winning the jackpot can be done (5.8%)
To gain help with accounting and banking (5.6%)
To draw attention for a business that might be set up with the winnings (5.3%)
The guide also looks at the biggest jackpots around the world to find out which gambling activity is the most rewarding, as well as who won the prizes and where the wins occurred.
Sin City really is favoured, with ten of the 50 biggest gambling prizes since 2000 all taking place in Las Vegas. In fact, nine of the top ten casino jackpots were won there, with Las Vegas casinos paying out an astonishing $196,238,754 across them.
Las Vegas isn't just limited to casinos either. One lucky local even won big on bingo, netting herself a tidy sum of $110,726.
The new research also showcases the world's biggest jackpot winners on various forms of gambling, how much they won and where the wins took place to reveal the luckiest places in the world.
Lottery wins account for the ten largest prize wins since 2000, compared to other games such as sports betting, casino and bingo jackpots.
The world's ten biggest lottery jackpots of the 21st century total a staggering $3,989,005,710, and the ten biggest lottery wins of the UK.
With such enormous prizes, it's no surprise that nearly two thirds (63%) of UK adults have been in it to win it by playing the lottery at least once in their lives. More than half (55.7%) play the lottery at least once a year.
Scratchcards follow a close second, with 55% having scraped off the silver at least once.
To see where the biggest wins have taken place and for how much more visit this guide.
Updated on