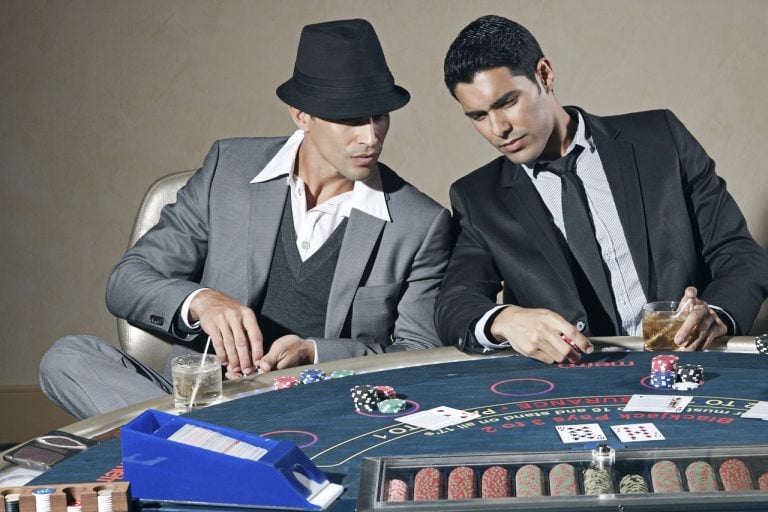 Online gaming and an evening out at the casino – they are two "guilty pleasures" that many of us enjoy in order to wind down and catch our breath in the hectic modern world. It is no surprise, then, that when Microgaming first had the idea of combining the two in 1994, it started a global industry that has seen exponential growth year on year and is now worth an estimated $50 billion per year.
Like every other internet activity, the internet gambling market has taken a "mobile first" direction in recent years, as smartphones have eclipsed desktops as the preferred platform for getting online. The developers have had to move with the times, and that means games that are going to perform on the devices people want to use. The big winner in that respect over the past decade has been Android. It has become the Windows of mobile tech, and is the only other operating system that can compete with Apple.
Q3 hedge fund letters, conference, scoops etc
Crypto Hedge Fund Three Arrows Blows Up, Others Could Follow
A few years ago, crypto hedge funds were all the rage. As cryptocurrencies rose in value, hundreds of hedge funds specializing in digital assets launched to try and capitalize on investor demand. Some of these funds recorded double-digit gains in 2020 and 2021 as cryptocurrencies surged in value. However, this year, cryptocurrencies have been under Read More
The mobile casino sector has two distinct strata to it. The sites themselves, which can be compared to the brick and mortar casinos you might see at a resort like Las Vegas or Macau, are numerous, and there are new ones appearing every week. You can find a chosen three for playing games like roulette via app on roulettesites.org.The developers who create the games inside the casinos, however, operate in a far more stable market. Let's take a look at the main players.
Microgaming
The UK often beats itself up over the fact that various industries that it used to dominate, such as shipbuilding and car manufacture, have all but disappeared. It can take comfort from the fact that it is seen as the global hub of the online gambling sector, and Microgaming has been a big part of that. This is a developer that has been around since the very first days of the internet, and it has released thousands of games over the years.
Right now, there are well over 600 Microgaming products being played at casino sites across the globe. These range from traditional table games like the ones you to the very latest virtual reality innovations that are being beta tested by the early adopters.
NetEnt
Microgaming might be the oldest, and it might even be the biggest, but NetEnt is the best known developer in the online casino gaming sector. The company is based out of Stockholm, employs more than 700 people and is listed on the Stockholm Stock Exchange with a market cap of more than US$9 billion.
While NetEnt has a history in the offline roulette sector today, it is most strongly associated with slots. In fact, you could say it has become to gaming what Steven Spielberg is to movies, thanks to its ability to produce one crowd-pleasing phenomenon after another. Games like Starburst, Mega Fortune and Gonzo's Quest are recognized even by those who have never played a slots game in their lives.
IGT
IGT is another of the original players in the sector. The company was, for many years, based out of Las Vegas, and was one of the main manufacturers and distributors of physical slot machines. The company went through some turbulent financial times after the turn of the millennium, which resulted in it being acquired by Italian company GTech in 2014. However, the IGT name was retained, and from its new UK-base, the business has gone from strength to strength.
IGT sticks to its roots, developing traditional table-style and slots games that work well on Android. It is responsible for some of the best loved slots across many of the UK sites, including Golden Goddess, The Joker's Wild and Cleopatra.
Updated on