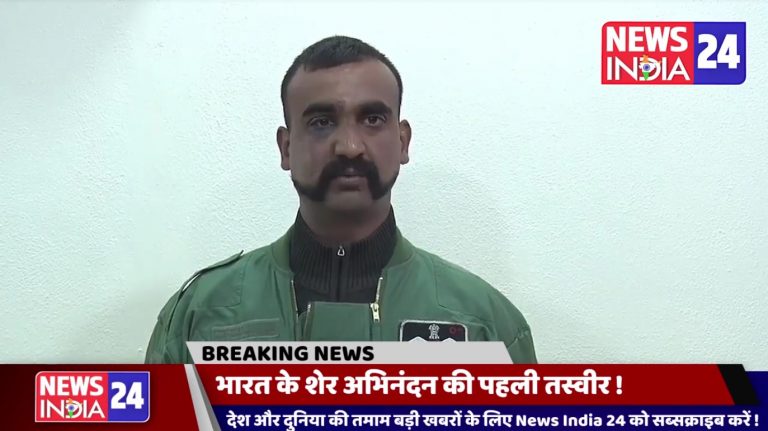 Indian officials requested that YouTube remove the videos of Abhinandan Varthaman, the Air Force pilot who was shot down this week in the air skirmish over Pakistan. According to media reports, the video-sharing site quickly complied with the request to remove the videos of the Indian pilot.
Videos of Indian pilot spread across YouTube
The YouTube videos of the Indian pilot showed his capture by Pakistan's military after he was shot down. Some videos also showed the military transport which moved him between locations within the nation's borders. The videos had been shared in 11 different links, according to Hindustan Times.
Citing unnamed sources, Reuters and other media outlets report that YouTube quickly complied with India's request. The source reportedly said the video platform complies with "valid legal requests from authorities wherever possible."
Dan Sundheim Founder Of D1 At Sohn 2021 On His Favorite Stock
At this year's Sohn Investment Conference, Dan Sundheim, the founder and CIO of D1 Capital Partners, spoke with John Collison, the co-founder of Stripe. Q1 2021 hedge fund letters, conferences and more D1 manages $20 billion. Of this, $10 billion is invested in fast-growing private businesses such as Stripe. Stripe is currently valued at around Read More
Pakistan was widely accused of violating the Geneva Conventions by allowing the videos of the Indian pilot to be posted on YouTube. The conventions aim to protect prisoners from "insults and public curiosity," analysts explained to Fox News and other news outlets.
India is proud of pilot Abhinandan Varthaman
Some of the YouTube videos of the Indian pilot seemed to make a spectacle of him and his capture, which followed New Delhi's violation of the Line of Control in the disputed Kashmir region earlier this week. According to the BBC, the first videos appeared to show physical assaults by residents of the Pakistan-controlled area where Abhinandan Varthaman was shot down. However, the Pakistani military intervened, creating a barrier between him and the crowd.
Other early videos of the Indian pilot showed him blindfolded and wounded with his hands bound behind his back. His captors kept asking for information, but he would only give his name, religion and service code, adding that he was "sorry" and "not supposed to tell" anything else. Later footage showed him drinking tea without a blindfold, the BBC reports.
Pakistani officials released Wing Commander Abhinandan Varthaman on Friday as a gesture of good faith in an attempt to de-escalate the conflict. Indian news outlets have been covering his return as the nation and its citizens greet him as a hero. The IAF said Varthaman shot down a Pakistani fighter jet before his plane was shot down and he had to eject, landing inside the Pakistan-controlled portion of Kashmir.
Tensions remain in Kashmir
Although Pakistan Prime Minister Imran Khan termed Abhinandan Varthaman's return to India as a "goodwill gesture," heightened tensions in the disputed Kashmir region continue. Even following his return to India, shelling across the LoC continues. According to NBC, "tens of thousands of Indian and Pakistani soldiers" are facing off along the LoC. The news outlet also reports that residents of Chikhoti, a Pakistani border town, reported "heavy shelling" late Thursday night and early Friday morning.
New Delhi reportedly said its strategy for Kashmir has changed since the escalation earlier this week. Officials there warned that they will strike, even inside Pakistan, if they receive word that an attack is being planned. Khan said that he had been concerned that India would launch missiles at his country, but the issue was defused later. He offered no further details about his concern.
Kashmir has been a source of tension between the two nations for decades. Both have claimed the region in its entirety since almost right after the two nations were created in 1947. However, each side controls only part of it today, and there's a Line of Control (LoC) running between the two sides.
Two of the three wars between Pakistan and India in the last several decades have been fought over Kashmir. This week's escalation is widely concerned to be the most serious since 1999. In that year, Pakistan sent ground forces into the Indian-controlled part of Kashmir, and the Indian Air Force shot down a naval aircraft from Pakistan, killing the 16 people on board.