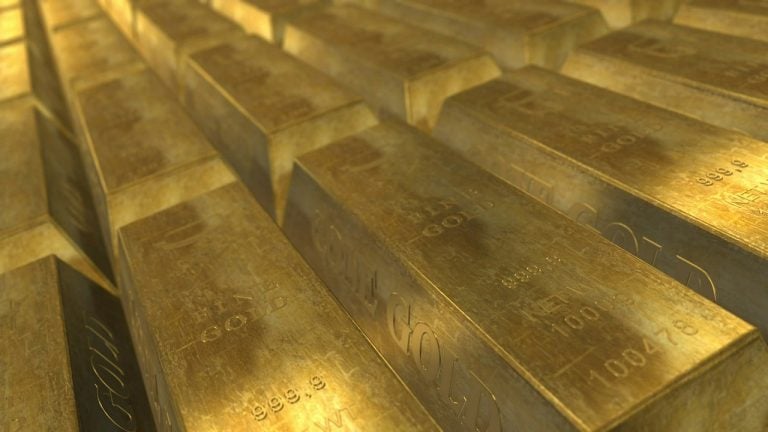 The current gold bull market began in August, 2018, and all signs point to even higher prices, said John Doody, founder and editor in chief of the Gold Stock Analyst.
The Current Gold Bull Market: Only The Fed Could Kill Gold Now – Analyst
[REITs]
Khrom Capital killed it during the first quarter, continuing its strong track record; here are their favorite stocks
Khrom Capital was up 32.5% gross and 24.5% net for the first quarter, outperforming the Russell 2000's 21.2% gain and the S&P 500's 6.2% increase. The fund has an annualized return of 21.6% gross and 16.5% net since inception. The total gross return since inception is 1,194%. Q1 2021 hedge fund letters, conferences and more Read More
Q4 hedge fund letters, conference, scoops etc
Transcript
We're wrapping our coverage here at Goldstuck. Analysts that I am now with the founder of the newsletter and this event. John do you welcome back to the show and thank you for having us again.
Our seventh year here seventh seventh year eighth is next year.
Well thank you for having us John. I know a lot of companies hope. That they will make the cut and make your list.
Well in order to get here they have to be one of recommended top ten gold stocks or favorite five silver stocks.
So that's that's a tough one wants to be left out of that list. Well we got to work harder on it. All right let's get your thoughts on the gold market. As you said a lot of interesting things in your talk most notably that you feel we are officially in a gold bull market.
Yes. The gold the current gold bull market began in August of last year when gold bounced off of 11 78 and now it's 150 dollars higher is up 13 percent. And of course the top 10 is up 16 or 36 percent in that time period. But yeah I think we're done. And the good thing about it is there's no clear reason for it. You know if there is a clear reason like you know like there's a war and the war could be over something but this is a combination of a lot of different things at and European trouble BRX that U.S. debt hitting 23 22 near. Take your pick. And at any time you open the paper you see there's some good news for gold.
And we're also seeing renewed interest from perhaps buyers that were not buyers before. Countries that are now buying gold are back on the central banks. But the Borgeaud last year than than any time since 1967 according to Gold Council volume and ETF record highs right now and people billionaires have never buckled before stepping into the ring. Like some Zell for example. So what's all this telling us and where are we headed.
Well I think we're headed higher. You know I do I do. I don't see the storm clouds on the horizon the thing that could kill gold is the Fed and even though the Fed was raising interest rates the end of 2018 Gold was still up and it finished higher than than it was at the low in August and the Powell put in place. Paul was so freaked by the fall in the S&P at the end of the year by 20 percent to S.O.P was almost in bear market territory that the Fed put this put in place are not going to be raising rates at least through this year. And you know and so I don't see anything any swarms on the horizon that you know and you feel as strong about the other metals in the space. Silver platinum palladium Yeah well palladium has got its own issues really on strength because the automobile industry and and the the the the diesel problem that that platinum has and silver is going to go higher because it's gold on steroids. So it doesn't go anywhere until gold gets going. Gold is going silver actually hadn't got going yet but it will.
Gold miners actually outperforming physical bullion here. Will this stay the trend.
Yeah well that's the way it should be. You buy you buy gold stocks for their leverage to gold price.
And John in the talk you were out there you mentioned that most people should hold between five to 10 percent of gold in her portfolio we're talking physical physical gold or miners.
Oh well that can catch up to each person. I'm 100 percent in stocks. OK well maybe 95 percent in stocks and 5 percent physical gold and silver stocks. Yeah I have some silver stocks of her.
So obviously there's a lot of companies here that you that you choose. What are some of the criteria when you're picking these companies.
Well the number one is operating cash flow. Remember we only cover producers are near producers so we're not exploration oriented. We want companies that can you know they can produce and don't deliver good results. So that means they've got a feasibility study. If they're not out of production they've got a feasibility study and they're headed towards production. So that would where that is a proviso. You know you know the number one performing stock in the last couple of years is here presenting Kirkland Lake gold. It's been a five bagger that we put on the list about two and a half years ago 7. It's now 35 and is going higher.
I don't want to ask you to pick other names. That's like asking to choose your favorites. But my favorite childhood I don't have any child but if I'm going down the list are there some companies that are must watch must follow this year.
Well you know we like developers. I think that there's going to be a deal for a Seabridge for example you know I be uncap expert. They're looking for J.V. looking for a V. They've had three offers already that the deals haven't been good enough. They're not going to give the company away.
It could become the largest gold project in Canada.
Yeah a million out of your mind when it gets into production and it's already fully permitted. I mean people go around talking about these projects or don't have permits that don't have any economic studies. Seabridge has got it all. All they are lacking is somebody to write a check for five billion bucks and get them going. Well probably not going to be a US or Canadian company or a gold company. It's going to be probably a copper miner.
All right that's a story to watch. John Tierney thank you so much. Thanks for coming and thanks for watching. We'll have more for you on Kickel dot com.