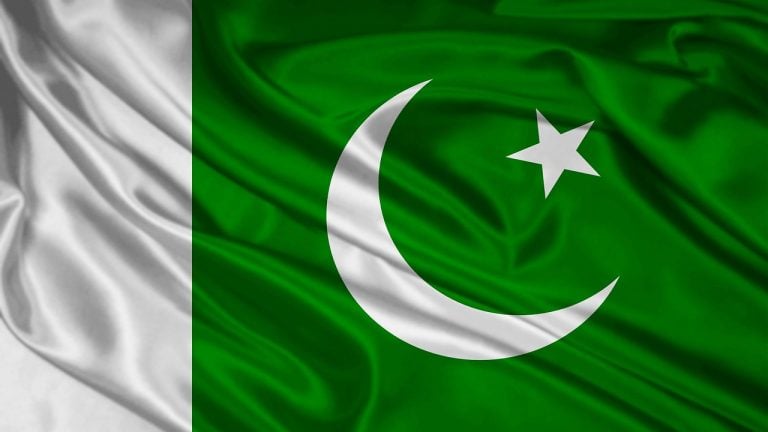 "We look to regional actors such as Pakistan to cease behavior undermining regional stability and play [a] constructive role in achieving peace in Afghanistan as well as the whole of South Asia," said Commander of the US Central Command (Centcom) General Joseph Votel during testimony in front of the Senate Armed Services Committee.
While General Votel gave Pakistan credit for taking steps to assist Special US Representative of Afghanistan Zalmay Khalilzad in setting up talks concerning the reconciliation of the Afghanistan war between the various parties and the Taliban — he would critique Pakistani efforts as not going far enough. Since being appointed to his post in September of last year, Khalizad has met with all parties in an attempt to end the seventeen-year war in Afghanistan.
"[Pakistan] has avoided taking any concrete or irreversible steps such as arresting or expelling Taliban leaders who do not cooperate with reconciliation efforts," General Votel explained.
Seth Klarman Describes His Approach In Rare Harvard Interview
In a rare interview with Harvard Business School that was published online earlier this month, (it has since been taken down) value investor Seth Klarman spoke at length about his investment process, philosophy and the changes value investors have had to overcome during the past decade. Klarman's hedge fund, the Boston-based Baupost has one of Read More
Votel Details Pakistan's Importance In Peace Process
"As a state possessing nuclear weapons that sits at the nexus of Russian, Chinese, Indian, Iranian, and US geopolitical interests, Pakistan will always retain its importance to the US." Votel's comment touches at the critical role Pakistan plays in the current state of world affairs.
Votel would describe Pakistan's actions; or lack thereof in certain circumstances "frustrating" during the testimony. "If Pakistan plays a positive role in achieving a settlement to the conflict in Afghanistan the US will have opportunity and motive to help Pakistan fulfill that role," General Votel would elaborate. "Peace in the region is the most important mutual priority for the U.S. and Pakistan."
His critical rhetoric of Pakistani efforts would intensify as he spoke on Violent and Extremist Organizations (VEOs) stating the groups identified by the United Nations find "safe havens in both Afghanistan and Pakistan."
"Pakistan has not taken concrete actions against the safe havens of VEOs inside its borders. Similarly, VEOs located in Afghanistan conduct attacks inside Pakistan. This cross-border instability and violence generate tension along both sides of the border," elaborated the General during his testimony.
Recent Tension Between United States And Pakistan
"We want to have a great relationship with Pakistan, but they house the enemy. They take care of the enemy. We just can't do that," United States President Donald Trump said last month during a public cabinet meeting. "So, I look forward to meeting with the new leadership in Pakistan. We will be doing that in the not too distant future. But I ended USD 1.3 billion that we paid. I think it was water, we were just paying to Pakistan. So, I ended that," he continued.
Last November after President Trump claimed Osama Bin Laden lived "beautifully in Pakistan and what I guess in what they considered a nice mansion, I don't know, I've seen nicer," during an interview on Fox News. He would also add, 'everybody in Pakistan' knew Bin Laden was there. "Record needs to be put straight on Mr Trump's tirade against Pakistan: 1. No Pakistani was involved in 9/11 but Pak decided to participate in US War on Terror. 2. Pakistan suffered 75,000 casualties in this war & over $123 bn was lost to economy [sic]. US "aid" was a miniscule [sic] $20 bn," Pakistan Prime Minister Imran Khan tweeted in response.
General Votel's approach is far more diplomatic and subtle than President Trump's, yet it still conveys the same message. However, his admission that Pakistan will play a large role in the future stabilization of Afghanistan shows how important improving the relationship with the nation is to those in the military community.
Iran and Russia maintain an interest in having an audience with the Taliban, which could possibly change the power dynamic in a potential withdraw of American forces from Afghanistan. While military cooperation continues to exist between Islamabad and Washington, a strengthening of the alliance will be necessary for both sides to reach their goals regarding Afghanistan in the near future.
Updated on