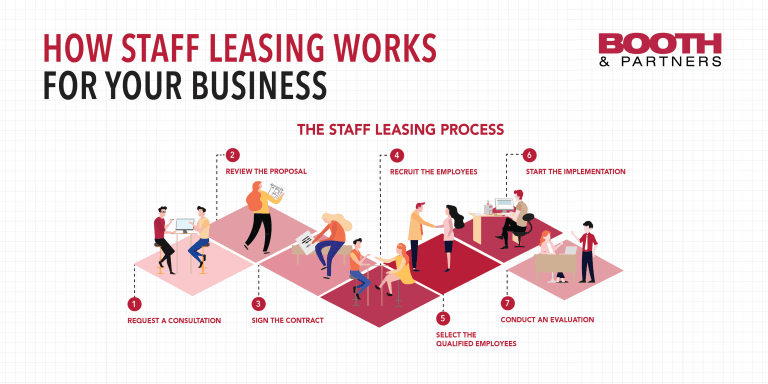 The age of globalization has been the driving force behind the outsourcing industry. Through outsourcing models, your company can keep up with the demands of consumers as well as stay ahead of the competition. These benefits come to fruition as you contract a portion of your company's processes or tasks to third-party providers, allowing you to prioritize business operations that bring the greatest impact to your organization. Outsourcing options come in different shapes and sizes, so you need to determine which outsourcing model matches your company's requirements. Generally, outsourcing models fall into IT outsourcing, manufacturing outsourcing, project outsourcing, staff leasing and professional outsourcing.
Hedge Fund Launches Jump Despite Equity Market Declines
Last year was a bumper year for hedge fund launches. According to a Hedge Fund Research report released towards the end of March, 614 new funds hit the market in 2021. That was the highest number of launches since 2017, when a record 735 new hedge funds were rolled out to investors. What's interesting about Read More
Q4 hedge fund letters, conference, scoops etc
Here's a brief description for each of these outsourcing types:
IT outsourcing – You hire offshore developers or remote workers to develop an app, software, or technology.
Manufacturing outsourcing – You hire a manufacturing company, usually located in another country, to produce your goods at rates that are cheaper than if you did it in your home country.
Project outsourcing – You hire an entity or individual to help you with short-term or specific projects, which do not require full-time employment.
Professional outsourcing – You hire an organization to deliver specialized, professional services for your company.
Professional outsourcing works similarly with staff leasing, in such a way that you're contracting a leasing company to handle your manpower and office facility needs.
As a client of staff leasing, you'll be utilizing the professional services of your provider to recruit employees, manage payroll, and perform HR duties for your company.
You can be as involved as you want in the candidate screening and interviewing processes, although it makes sense that you leave much of the work to the staff leasing company. The notion here is that your provider has already established its expertise in acquiring talents who can work at top quality levels on average market salary brackets.
Still, you can step in during the latter stages of recruitment, when you need to conduct final interviews or job-specific tests with shortlisted candidates.
What distinguishes staff leasing from other outsourcing options is that your staff are directly reporting to you through a designated team leader from your company. You'll be setting goals for your leased employees and providing directions as to how you want them to be managed by the staff leasing company.
Aside from taking care of back office and administrative functions for you, your leasing company is also in charge of providing office facilities for your virtual team. Your staff leasing provider is well aware that your employees will need key resources to carry out their day-to-day tasks with ease and efficiency. They will be responsible for setting up the employees' workstations, office equipment, IT systems, conference rooms, and the like.
The Rationale for Using Staff Leasing Services
Here are some scenarios wherein a staff leasing solution can be compatible for your business:
You need to be flexible with the size of your workforce.
Your business might be starting small, but sooner or later, it could evolve into a larger organization. You need to be prepared for that possibility, making sure you'll have enough staff to help you with your growing business. Through staff leasing, you can adjust the size of your workforce depending on the current demands of your company.
Conversely speaking, if your company has a limited amount of resources, you'll have no trouble scaling down your workforce since the leasing company is the one managing your human resources.
You need to set up your business fast.
A staff leasing company typically needs only one to three months to source, recruit, train, and onboard candidates as well as set up your office facilities. Your operations can start immediately after, so there's a good chance you'll be getting a quick return on investment (ROI) and generate higher revenue for your business.
You're still testing the waters.
Your business may be at a stage when you're hesitant to allocate huge sums of capital while determining if outsourcing is right for your business. This makes staff leasing a viable temporary solution for your back-office operations until you're ready to expand for the long term.
You're looking for low labor costs.
Staff leasing can help you cut your labor costs by a minimum of 50% since many staff leasing companies are located in developing countries, where the cost of living is lower than in economically advanced nations. This makes it possible for staff leasing providers to find talents who are willing to work for clients that offer a compensation package that's competitive enough for their lifestyle and needs.
Other Things to Consider
Staff leasing has its fair share of drawbacks, which may potentially be a cause for concern for your company. Here's what you need to look out for before deciding to venture into staff leasing:
Lack of personal interaction with employees. The remote nature of staff leasing means you'll only be able to connect with your employees through online platforms.
Mismatched systems between your company and your staff leasing provider. Your workflows might be different from that of your staff leasing partner, so you should be able to find a common ground and perhaps, learn from what your provider is doing better than you.
Not having full control on customer or proprietary systems. Your provider will be overseeing part of your operations and will be needing access to your company data. Make sure you have a data privacy agreement with the staff leasing company.
You can learn more about staff leasing – its framework, benefits, and challenges in our featured infographic, "How Staff Leasing Works for Your Business."

Updated on