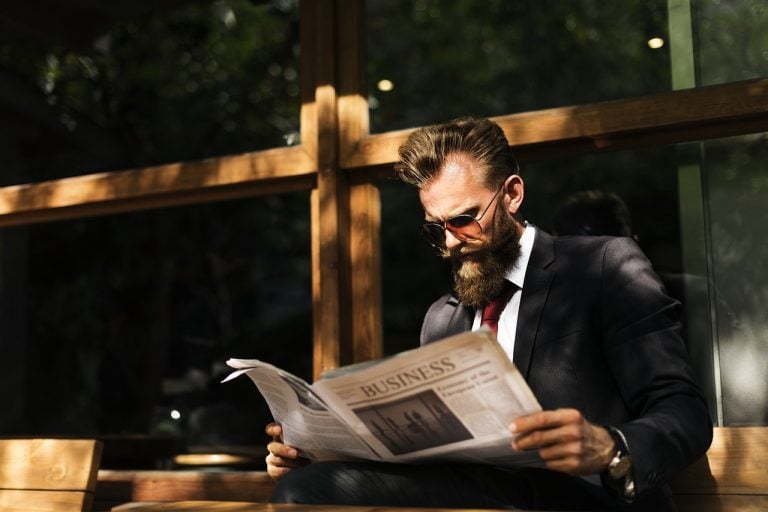 An interview with billionaire and CEO of Koch Industries, Charles Koch. In this interview, Charles discusses how he runs Koch Industries and the business strategies he has used to become successful. Charles also talks about how he got started in business and how small business owners can encourage innovation in their companies.
Charles Koch: Advice On Success In Business, Early Career And Encouraging Innovation
Q4 hedge fund letters, conference, scoops etc
Bedford Park Opportunities Fund Q2 Letter: Long Converge Technology Solutions
The Bedford Park Opportunities Fund returned 13.5% net of all fees and expenses in the second quarter of 2021, bringing its year-to-date return to 27.6%. Q2 2021 hedge fund letters, conferences and more   In the fund's second-quarter investor letter, which ValueWalk has been able to review, Jordan Zinberg, the President and CEO of Bedford Read More
Transcript
Well it started out for me. I didn't say I was much good. And any day I learned I had some math and conceptual and logical ability so I was looking for a place to go to school that that was what was emphasized rather than all the other abilities I needed in other places so I went to MIT where the language was math then everything was concepts. And after I finished there I went to work for a consulting firm in Boston a full line consulting firm and it was a great experience for me in that I got to work in most of the types of consulting work they did and product development process development management services strategy innovation and so on. And I was looking for a chance to go in business for myself or with other people I would meet. And I thought that was a good kind of hunting ground for those opportunities. After I was there about two years my father called me and asked me to come back and join his firm here in Wichita Kansas. And there are basically two businesses that he had. One was the bigger one was called Rock Island oil company and it had a gathering system of crude oil gathering system in southern Oklahoma. So that was one business and then the other was Coke engineering company which really didn't do engineering it made distillation tower internals. So this company was a small company that that made those internals. So as I said he asked me to come back and join the firm. And I turned him down because where I grew up was was on a farm and. And it was an experimental farm. My father was a chemical engineer who called himself a half baked chemist and he was always experimenting. So we had chickens and cattle and horses and he was experimenting with different fields with genetics and so on. And I was the one selected to do all the dirty jobs out there from feeding the animals to shoveling out stalls to milking the cows and so on.
And he was a pretty tough taskmaster one of his favorite sayings being Dutch was you can tell the Dutch but you can't tell him much.
So going back to work for him wasn't exactly what I had in mind then go on business for myself I wanted to be independent and be able to call my own shots. So I turned him down. So a month or two later he called back and he said son as you know my health is poor his blood pressure ran to 30 over 120 treated. If you can imagine how he said I don't have long to live and I can't really run the business as we have and either you come back to run them or or I'm going to have to sell it. And he said tell you what. We have these two companies and I'll let you run Coke engineering from the start any way you want there are only two things you need my approval on. One is making a major expenditure because I'm trying to save the money to pay my death taxes because I don't have long to live. And the other is if you want to sell it then I want to prove that and so that sound like is good in any other deal I would get it going business for myself because I would get to call the shots. Then he said as soon as you're ready then you can run the other business a Rock Island gathering business as well. And so that's that was 1961 I was 25 years old. So that sounded like a real opportunity for me. And when I got back there I could see what he meant is that he had placeholders and most of the key positions in that I mean people who were there just to kind of maintain the business and because he wasn't really up to going running innovating pushing as he always had in his in his career. He was just trying to hold it together and have enough liquidity. So we didn't lose it all to taxes. And of course I had a different mentality I had become at MIT and at Arthur D little fascinated with science the scientific method philosophy of science.