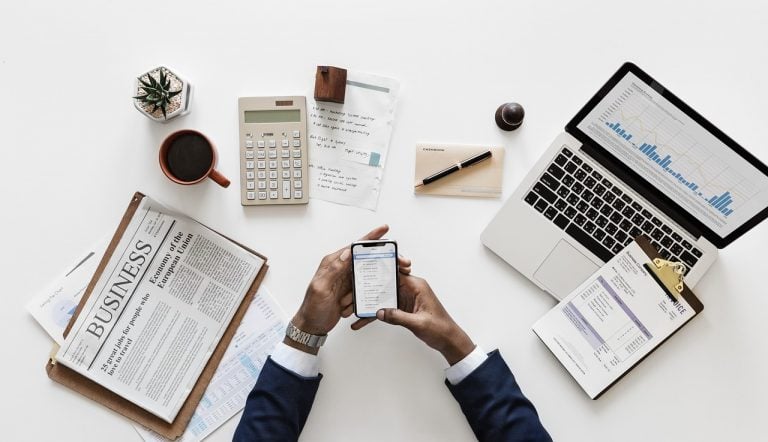 If you truly want to be a great investor, you cannot allow yourself to depend on things such as luck and hope that things will go well on their own. It doesn't happen without you improving your own habits and methods, and as an effect, creating better circumstances for you to make money. The idea is to become a person who has the necessary capacity and skills to make great things occur.
You need to think about the fact that you have the ability to become the person who does great work that has a huge influence on others. If you want, you can be the one who makes people's lives better, solves immediate issues, and become an example for those who are going to share your work, not just for your benefit, but most importantly, for their own.
Q4 hedge fund letters, conference, scoops etc
ValueWalk's July 2022 Hedge Fund Update: Tiger Cub Hedge Fund Shuts Down
Welcome to our latest issue of issue of ValueWalk's hedge fund update. Below subscribers can find an excerpt in text and the full issue in PDF format. Please send us your feedback! Featuring Andurand's oil trading profits surge, Bridgewater profits from credit, and Tiger Cub Hedge Fund shuts down. Q1 2022 hedge fund letters, conferences Read More
So, if you want to become a great investor, and earn a lot of money, here are some things that need to become a habit for you.
Invest at least 80% of your time in self-education
Looking at the world, you will eventually realize that the majority of people consume, while not so many create. They do their jobs as the means of earning their salaries, not to really stand out and make a difference in the world. When they find themselves in the situation where they have to find solutions on their own, they consume the time they've got too. What is important to learn is that it is only when you invest time that you get something in return for it.
Sure, it is important to entertain yourself. But if you overdo that, you will waste a lot of time that you cannot get back – time that you can invest in improving yourself. Education is absolutely crucial. And a great amount of education comes from your personal efforts to learn more and know what you need to do in order to better yourself and your efforts. If you want to be a successful investor, you need to learn, read, and develop a deeper view of the world. Basically, you need to know what exactly gives quality to your relationships and the work that you do.
Make the calendar be your greatest boss
One of the most important things that separate a successful investor from an unsuccessful one is sticking to a calendar. Make sure that you plan your every day, so that you make sure that you've done some work instead of slacking off. Dedicate a chunk of those 24 hours to something that matters on a daily basis. Educate yourself, figure out how to solve particular situations using what you have learned, and keep practicing this.
It doesn't mean that you should make crazy investments every day. It means that you should research your options and consider them all the time, put them into a perspective and keep improving the way you apply your knowledge to this process. It is all about being consistent, and never allowing yourself to waste time. Shape your ideas, and learn how to make them happen the best way possible.
Make a loan portfolio
The best way to go is to make sure that you have a variety of personal investments. The idea is to build your own loan portfolio. In other words, diversify your investments by putting about $50 into every single loan. That way you will significantly decrease your risk of having big losses in time. So, have a portfolio consisting of 50 loans at least, so you get repayments all the time. When people who have borrowed start paying back, you will also get a percent of principal and interest. Basically, this is a great way to establish fixed interest investments.
These are usually not so easy to choose from, which is exactly why diversification is crucial. Since everything depends on your current situation, financial goals, and risk profile, it would be wise to diversify because it is a great practice that can minimize your losses in general. Take peer to peer lending as an example. Your risk will be dispersed over a variety of loans, so no matter what happens, you will still have a stable ground. If you are not good at this yourself, it would be wise to find a personal financial advisor who can help you out.
Build your brand
Another thing that is important for you to do as an investor is to build your brand. This is something that you need to work on constantly, building and maintaining your image. Because, you need to be someone and something for people, so it is crucial how you present yourself. Hire a web developer and come up with a website where everyone can get to know who you are. Dedicate a section to running a blog where you are going to regularly post stories about your successful endeavors.
Leverage social media as well. Today, it is one of the most important methods of building a strong brand and image, as this is where you get to network with a lot of people. A great chunk of the aforementioned self-education comes from personal interaction. When you become a great investor, with a strong brand image, people will hear about you and try to get in contact with you, letting you know about their business ideas and projects that you can invest in. You can, for example, decide to become an angel investor and help small businesses out in order for them to be able to get on their feet and launch their ideas into becoming successful and being able to bring you great profits.
In summation
In order to become a great investor, you need to truly work on it. Those who decide to depend on luck are bound to fail, because nothing will happen and actually work out unless you invest time in it. You need to work on yourself, educate yourself in every way you can find, and come up with methods and habits that are proven to bring you great results.
Updated on