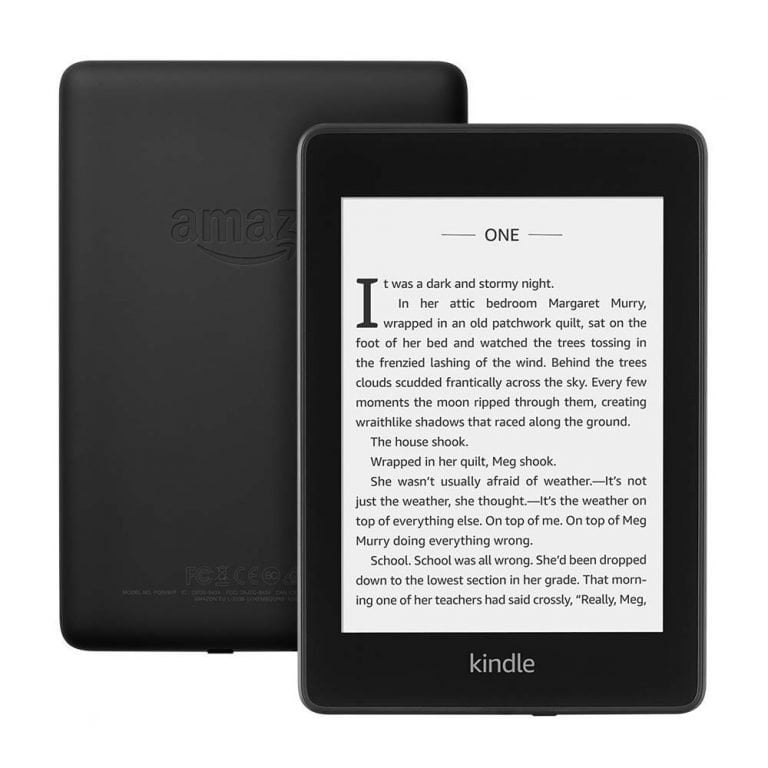 The All-New Kindle Paperwhite – now waterproof with double the storage just for $99.99, after a $30 price drop!

This was selling for $129.99 before its first price drop ever to $99.99 at Amazon. At checkout, you can select the 32GB for only $20 more.
ValueWalk's August 2021 Hedge Fund Update: Point72 Suffers Loss; Hedge Fund Assets Hit $4 Trillion
Welcome to our latest issue of ValueWalk's hedge fund update. Below subscribers can find an excerpt in text and the full issue in PDF format. Please send us your feedback! Featuring Point72 Asset Management losing about 10% in January, Millennium Management on a hiring spree, and hedge fund industry's assets under management swell to nearly Read More
All-New Kindle Paperwhite – Features
The thinnest, lightest Kindle Paperwhite yet—with a flush-front design and 300 ppi glare-free display that reads like real paper even in bright sunlight.
Now waterproof, so you're free to read and relax at the beach, by the pool, or in the bath.
Enjoy twice the storage with 8 GB. Or choose 32 GB to hold more magazines, comics, and audiobooks.
Now with Audible. Pair with Bluetooth headphones or speakers to listen to your story.
A single battery charge lasts weeks, not hours.
The built-in adjustable light lets you read indoors and outdoors, day and night.
Get instant access to new releases and bestsellers, plus over a million titles at $2.99 or less.
Pack Lighter Travel Farther
Our thinnest, lightest Kindle Paperwhite yet, with a sleek, modern design so you can read comfortably for hours. Features our signature 300 ppi, glare-free Paperwhite display, laser-quality text, and twice the storage of the previous generation. Plus a single battery charge lasts weeks, not hours.
Make A Splash
With the all-new waterproof Kindle Paperwhite, you're free to read and relax in more places, including the beach, pool, or bath. Paperwhite is IPX8 rated to protect against accidental immersion in up to two meters of fresh water for up to 60 minutes.
Take The Story With You
Now with Audible, Kindle Paperwhite lets you switch seamlessly between reading and listening via Bluetooth-enabled speakers or headphones.
Experience the best of Audible with membership—if you're new to Audible, sign up for an Audible free trial and get two free audiobooks. With 8 GB of storage, your all-new Kindle Paperwhite lets you store more audiobooks than ever before.
Kindle devices don't support Immersion Reading, which lets you listen and read along as the text highlights.
Goes Beyond A Book
Adjust the text size and boldness and read with Kindle-exclusive fonts, hand tuned to provide maximum readability. Whispersync lets you seamlessly switch between reading and listening on your Kindle and Kindle app without losing your place (requires Wi-Fi or Wi-Fi + free cellular connectivity).