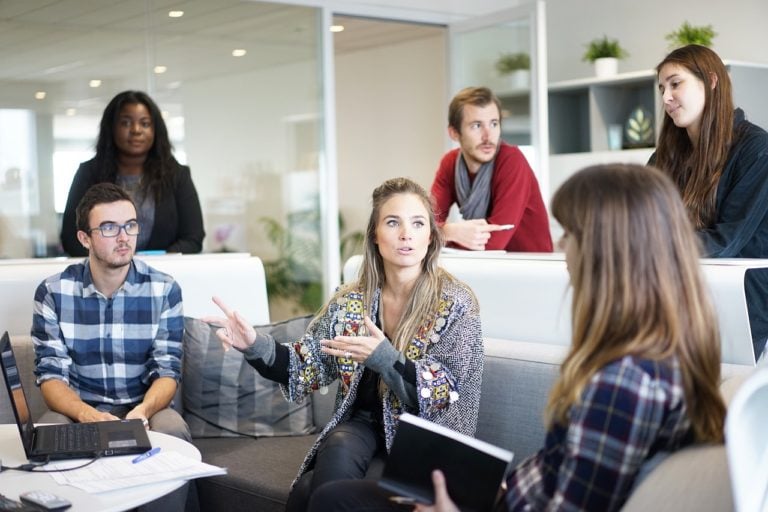 Running a profitable small business is often hard, and most startups never even get to last one year after inception. Eight out of ten startups shut their doors within the first eighteen months. For your small business to thrive in today's market and realize significant returns, you have to learn from the experiences of other entrepreneurs and use the right investment tools.
How are other successful small business structured? How do they run their operations, manage employees, undertake marketing, or approach target markets? With such ideas, you can avoid the common pitfalls that lead to failure and develop a successful enterprise. Read on for valuable insight into some of the things that most profitable small businesses have in common.
Q3 hedge fund letters, conference, scoops etc
Ray Dalio At Robin Hood 2021: The Market Is Not In A Bubble
At this year's annual Robin Hood conference, which was held virtually, the founder of the world's largest hedge fund, Ray Dalio, talked about asset bubbles and how investors could detect as well as deal with bubbles in the marketplace. Q1 2021 hedge fund letters, conferences and more Dalio believes that by studying past market cycles Read More
Business Software Solutions
In today's technological world, it is almost impossible to succeed in business without utilizing tech-based tools and software. Technology has simplified business operations, improved speed, efficiency, and accuracy, and eliminated costly errors in accounting and reporting. Numerous cloud-based and local tools are available for small firms today. For instance, there are software solutions for bookkeeping for small business. These business tools eliminate manual paperwork and simplify the process of maintaining records. They also help in other duties such as accounting, asset management, database, and payroll software.
Speed, efficiency, and mobility are essential characteristics of profitable companies today. They not only improve internal operations but also improve your customer experience strategy as you can attend to clients in a better and efficient manner. This translates into increased customer acquisition and retention rates for the company.
Digital Marketing
Social media is the heart of every marketing strategy for businesses today. Any small business that seeks to rise above the competition and make exponential profits must embrace the power of social networks in marketing. Social media has revolutionized communication and business operations by making it easy for marketers to locate and engage potential clients through the online platforms. Businesses can also showcase products, provide instructional usage guides, and sell products online.
For your firm to attract clients, you need to create profiles on the social networks, provide meaningful content, and engage your customers. Encourage them to review your products and services so that you can understand their needs and develop your product to meet them. Utilize digital marketing tools for real-time monitoring of the social networks so that you can promptly respond to your customers.
Data Analytics Tools
Information is a powerful tool for entrepreneurs who are looking to create profitable businesses. Understanding where your potential clients are, what they want, what they are lacking, and their thoughts about a product can revolutionize your business, product, and customer service. Data analytics has made it possible for companies to obtain answers to these and many more questions without approaching the consumers. Thanks to technology, there are volumes of structured and unstructured data about consumption patterns, behavior, preferences, geographical locations, and other info that can be truly valuable to businesses.
Big data is available to both small and large businesses that are willing to employ analytics tools in their operations. These tools allow you to interpret the volumes of data available on the Internet and gain valuable insight into the needs and consumption patterns of your target demographic. Instead of developing a product blindly and hoping that it will be accepted, you can now tailor it to meet specific consumer needs. Among other things, analytics tools also allow you to monitor product reception and calculate social media ROI.
For your small business to be successful and generate impressive returns, you need to embrace business software, harness the power of social media, and take advantage of big data. These tools can expand the operations of your business from a local to a national and international level. They also allow you to create a differentiated product and gain a competitive edge in the industry, which is what businesses need to succeed.