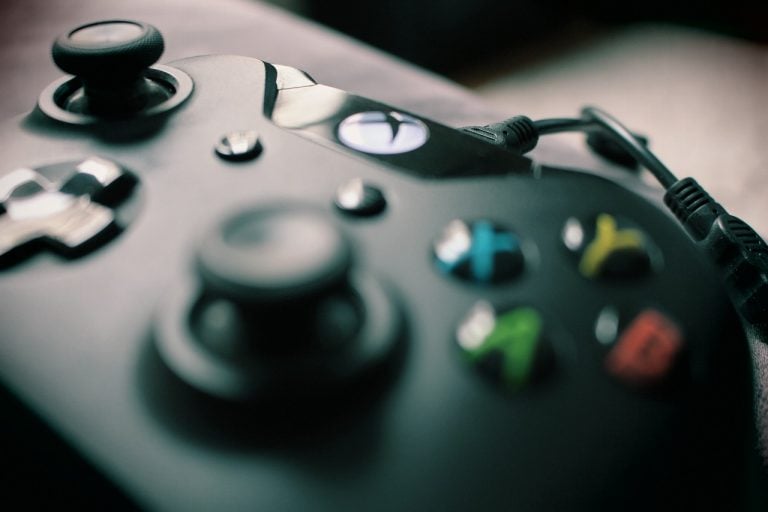 Touch controls are the primary input methods when playing games on smartphones and tablets. But the touchscreen-based interactions don't feel like the best solution for gaming. A few weeks ago, Microsoft launched Project xCloud to bring 'console quality' video game streaming service to smartphone and tablets. The basic idea behind Project xCloud is that since most of the hard work is done remotely on servers, customers should be able to play games whenever and wherever they want. Microsoft won't be able to achieve it if touch controls remain as bad as they are currently. So, the company has come up with the idea of Xbox controllers for smartphones and tablets.
Xbox controllers could make things a lot better for mobile gamers
Microsoft believes the physical Xbox controllers for mobile devices could eliminate the drawbacks of touch-based inputs. Some games benefit immensely from hardware inputs such as controllers, keyboard, and mice. According to Microsoft Research papers obtained by Windows Central, the company began working on the Xbox controllers for mobile devices in 2014. The first prototypes were built out of foam and then 3D-printed based on concept renders.
Though the project began in 2014, Microsoft didn't seem particularly bullish on it. It renewed efforts after it witnessed the success of Nintendo Switch, which uses joysticks and buttons to overcome the limitations of touch controls. Nintendo Switch has been flying off the shelves since its launch more than a year ago.
David Abrams Explains How To Value Stocks
Continued from part one... Q1 hedge fund letters, conference, scoops etc Abrams and his team want to understand the fundamental economics of every opportunity because, "It is easy to tell what has been, and it is easy to tell what is today, but the biggest deal for the investor is to . . . SORRY! Read More
The research papers point out that many games are "less well-suited to mobile devices." The software giant added that despite systems like AdaptControl, touch-based emulations of controls like buttons, joysticks, and Dpads are "often unsatisfactory." Microsoft praised the Nintendo Switch, Nintendo DS, and PlayStation Portable (PSP) for using physical controls to overcome the limitations of touch-based inputs.
The research papers describe a two-part design where the controller splits in half. You can attach each half to the sides of your smartphone or tablet and hold it steady while playing. The two halves of the Xbox controllers could also be attached to a charging dock. Microsoft said the Nintendo Switch's success is a "testament to the value of mobile gaming with physical controls."
Microsoft's biggest rival Sony seems reluctant to bring Nintendo Switch-like handheld consoles. It gives the Xbox controllers an opportunity to grab a piece of the market where people want to play games on their phone or tablet in a better way. Touch controls are intuitive, but they limit the amount of precision.
It's too early to say if or when Microsoft will launch these Xbox controllers for mobile gamers. Given the way Microsoft is pushing the Project xCloud, it's only a matter of time before it launches the Xbox controllers.
Microsoft will bring Xbox Game Pass to PCs
Earlier this month, the software giant announced that it would bring the Xbox Game Pass service to Windows PCs. Microsoft didn't reveal how the service will fit with the PCs, but it could pair the service with the Microsoft Store. The Xbox Game Pass currently offers access to more than a hundred games that you can download at just $10 per month. You also get instant access to first-party titles and Xbox exclusives.
The Xbox Game Pass is expected to become available to PC users sometime next year. Microsoft has Gears 5 and Crackdown 3 in the pipeline. The company would want to bring the PC Game Pass to users before launching these titles. It's worth pointing out that Microsoft already has a Play Anywhere program that lets you play games you by on both Xbox and Windows PC. Many titles in the Xbox Game Pass are already available for PCs under the Play Anywhere plan. But most of the titles are Microsoft's own, so bring the Game Pass to PCs makes sense.