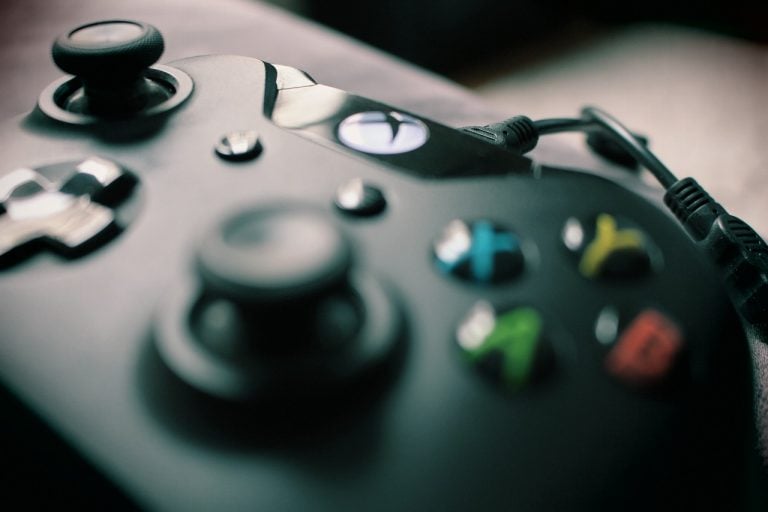 Touch controls are the primary input methods when playing games on smartphones and tablets. But the touchscreen-based interactions don't feel like the best solution for gaming. A few weeks ago, Microsoft launched Project xCloud to bring 'console quality' video game streaming service to smartphone and tablets. The basic idea behind Project xCloud is that since most of the hard work is done remotely on servers, customers should be able to play games whenever and wherever they want. Microsoft won't be able to achieve it if touch controls remain as bad as they are currently. So, the company has come up with the idea of Xbox controllers for smartphones and tablets.
Xbox controllers could make things a lot better for mobile gamers
Microsoft believes the physical Xbox controllers for mobile devices could eliminate the drawbacks of touch-based inputs. Some games benefit immensely from hardware inputs such as controllers, keyboard, and mice. According to Microsoft Research papers obtained by Windows Central, the company began working on the Xbox controllers for mobile devices in 2014. The first prototypes were built out of foam and then 3D-printed based on concept renders.
Though the project began in 2014, Microsoft didn't seem particularly bullish on it. It renewed efforts after it witnessed the success of Nintendo Switch, which uses joysticks and buttons to overcome the limitations of touch controls. Nintendo Switch has been flying off the shelves since its launch more than a year ago.
Massif Capital's Top Short Bets In The Real Asset Space [Exclisuve]