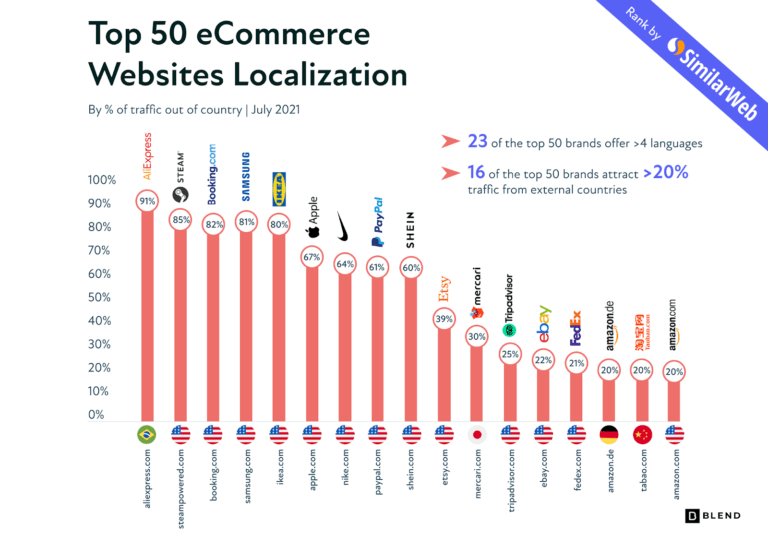 The consumer shopping behaviors forged last year will stay intact for the remainder of 2021 and re-emerge in 2022 with a slightly heightened-level of precision executed by brands who plan to do it right. In 2021, major brands galvanized the eCommerce landscape and used localization to do so. Localization, defined as a businesses ability to develop a native presence in all corners of the global marketplace through the understanding and adoption of local context, culture, subtlety and consumer behavior is proving to be a driving force in eCommerce expansion.
Q3 2021 hedge fund letters, conferences and more
Gates Capital Management Reduces Risk After Rare Down Year [Exclusive]
Gates Capital Management's ECF Value Funds have a fantastic track record. The funds (full-name Excess Cash Flow Value Funds), which invest in an event-driven equity and credit strategy, have produced a 12.6% annualised return over the past 26 years. The funds added 7.7% overall in the second half of 2022, outperforming the 3.4% return for Read More
What Major Brands Are Doing To Get Ahead
This State of eCommerce Localization Study by Blend reveals the hallmark localization metrics brands are using to appeal to native audiences worldwide. The study examines the top 50 global brands as ranked by Similar Web to capture dynamic differences in their incorporation of localization tactics with a focus on what brands ranked near the top of the list are doing to bolster their presence within external markets.
The study notes 46% of the top 50 eCommerce websites have a language selection of at least four choices available to their online audience. This is in alignment with half of global consumers who have expressed seeing information in their native language as more important than a reasonable price point. As relatability demonstrates understanding and is a principle that has surefire power to forge a strengthened connection, use of native consumer language is essential to contrive engagement between a brand and its customers.
While it is clear that language choice is used by brands to demonstrate relatability, Samsung, Shein and Apple are investing in language more heavily than most. The study denotes these companies, all falling within the top ten range, offer their websites in over 30 languages worldwide. As a result? 50% of their site traffic is yielded by overseas markets.
While brand personas remain important, foundational markers in brand marketing, they must extend beyond audiences within local or even national markets if a business's vision includes growth and expansion. Newly evolving brands may want to consider retrofitting their baseline personas to include demographic and psychographic indicators built for a much broader target audience. Sixteen of the top fifty brands included in the study were said to attract more than 20% of website traffic from external sources. Borderless commerce has paved a gateway and opened access to consumer pools at each end of the world and although language choice is a great starting point for brands to dip their toes into the larger pool, localization efforts must extend beyond to strengthen their position in the marketplace.
AliExpress Outmatched All Major Brands
The study reveals front-runner eCommerce vendor AliExpress outmatched all major brands in its localization efforts. While reportedly 9% of its traffic is derived from within China, a total of 91% of web visits to AliExpress are from outside the country, with its most sizable cohort of online shoppers virtually stepping in from South America's largest country, Brazil.
In 2020, the online marketplace turned it up a notch by making its consumer-focused efforts hyper-localized. From digital upgrades to cross-border B2C transactions to offering real-time livestreaming translation service, AliExpress saw three times the number of participating merchants from outside of China as well as global consumers from 200 plus countries and regions. Its investment in localization is a subtle tell-all that AliExpress plans to weave itself into the socio-economic fabric spanning across our entire blue and green sphere.
2020's upheaval away from brick and mortar resulted in a three percent rise in eCommerce's share of global retail trade from 14% in 2019 to 17% in 2020, this uptick however, has barely scathed the bottom lines of front running brands.
To win the hearts and purchases from local consumers and those overseas, localization is a must. A clear nexus exists between eCommerce success and localization and with the pandemic having uprooted online shopping activity to never seen before heights, localization is the technically-engineered solution for new brands entering the market to catch wind and for major brands to continue squashing its competition.