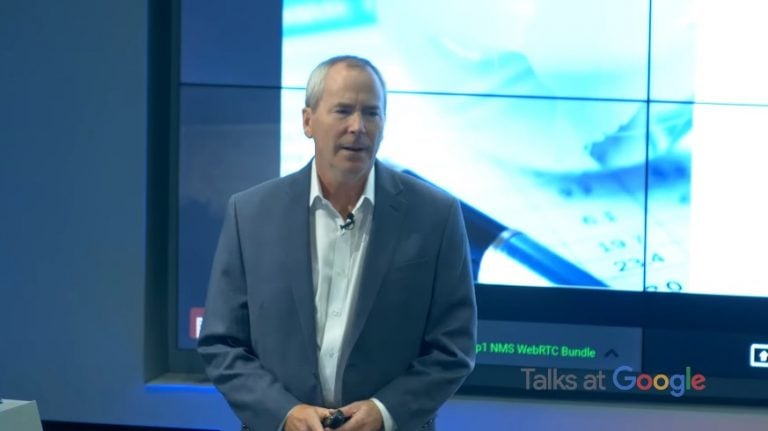 Jeff Hooke is the author of several classics including "Security Analysis & Business Valuation on Wall Street", and faculty at John Hopkins Carey Business School. In this talk, he discusses his recent work on the performance, returns and alpha generated by private equity funds. In doing so, he emphasizes the impact of fees, firm size, and liquidity as well as addressing implications for the individual investor.
Jeff Hooke: "The Myth of Private Equity" – Talks at Google
Q3 hedge fund letters, conference, scoops etc
Gates Capital: Why (Free) Cash (Flow) Is King
Gates Capital Management's ECF value fund has earned strong returns for investors since its inception in June 1996. The ECF, or Excess Cash Flow Fund, had returned 12.9% annualized since inception to the end of September 2020. That was compared to 8.9% for the S&P 500 total return index and 7.4% for the HFRI Event-Driven Read More
Transcript
Jeff Hooke: Obviously a pleasure to be here. I'm going to start off by taking the poll.
How many people have heard the fairy tale Jack and the Beanstalk. OK. Most of you. Well as you recall from that fairy tale Jack was asked by his mother to take the cat family cow to the market and sell it. Instead he was waylaid along the way to the market by someone who offered to exchange magic beans for the cow. And those magic beans were supposed to translate into great wealth for Jack and his mother. So in that particular case as you recall from the fairy tale the magic beans did return well if he had to steal gold from the giant way up above. But it did did result in wealth for Jack and his mom. But when we talk about private equity they have the same system they're promising sort of a magic elixir magic beans for investors that they're going to beat the market stock markets dramatically as we're going to learn today.
It simply isn't the case and that's why the subject of this talk is called The Myth of private equity. So I like to start off a talk by telling you exactly what we're going to go over so we've got six topics today we've got my background. What is private equity. Is it a savior for institutional investors that want to beat the stock market. We'll talk a little bit as Pradesh indicated about private equity returns and the associated fees. And then we'll close with how two big institutions select a private equity fund and then I'll take some questions. So my backgrounds a little unusual. I've had a number of different positions so I was an investment banker in New York for 15 years I was an institutional lender both in New York and at the World Bank in Washington D.C. I've done private equity in the emerging markets for a very large private equity fund as well as for the World Bank's private equity operation. As he put it out I was an author I'm off also been an expert witness in front of judges.
Regarding financial matters and as he pointed out I'm currently a professor of finance so I've had quite a number of different positions deal wise I've done many deals all over the world. So I've done us and done deals in Asia Latin America Europe. I mean there probably isn't a deal that I haven't seen miné IPO large debt offerings project finance. I've been I've kind of seen it all in my career and that's. Led me to look at things in various ways because I've been exposed to so many different transactions as well as different cultures how people in various countries and various institutions look at transactions and corporate finance. So I've had kind of added internal you know sort of intellectual bent which you don't see with a lot of Wall Street type people. And so I've sort of kind of analyzed things I don't think it's necessarily helped my career much but it's been interesting and of course you've never heard the expression the UN you know unreflective life is not worth living.
So I guess I've lived by that sort of motto. Some books he's pointed out Wall Street type books but I've done some academic work lately as a professor and the professors I've worked with. We've done papers on private equity state pension funds and we just finished a paper that's been going to be published by a journal on private foundations and their investment techniques. I do a lot of pro bono work. If you don't know what pro bono means it means free it's Latin for free. So I've done work because I have quite the investment banking and finance background I've done work for citizens groups and taxpayer groups in these four areas tobacco lawsuits this which ran into the billions like 15 or 20 years ago. Casino legalization in various states many of the legislators want to give these casinos licenses out for FREE. I thought it was wrong.
Security Analysis and Business Valuation on Wall Street - Book Review
Security Analysis and Business Valuation on Wall Street: A Comprehensive Guide to Today's Valuation Methods by Jeff Hooke

An insider's look at security analysis and business valuation, as practiced by Wall Street, Corporate America, and international businesses
Two major market crashes, numerous financial and accounting scandals, growth in private equity and hedge funds, Sarbanes Oxley and related regulations, and international developments changed security analysis and business valuation substantially over the last fourteen years. These events necessitated a second edition of this modern classic, praised earlier by Barron's as a "welcome successor to Graham and Dodd" and used in the global CFA exam.
This authoritative book shows the rational, rigorous analysis is still the most successful way to evaluate securities. It picks up where Graham and Dodd's bestselling Security Analysis - for decades considered the definitive word on the subject - leaves off. Providing a practical viewpoint, Security Analysis on Wall Street shows how the values of common stock are really determined in today's marketplace. Incorporating dozens of real-world examples, and spotlighting many special analysis cases - including cash flow stocks, unusual industries and distressed securities - this comprehensive resources delivers all the answers to your questions about security analysis and corporate valuation on Wall Street.
The Second Edition of Security Analysis on Wall Street examines how mutual funds, private equity funds, hedge funds, institutional money managers, investment banks, business appraisers, and corporate acquirers perform their craft of security analysis and business valuation in today's highly charged environment. Completely updated to reflect the latest methodologies, this reliable resource represents the most comprehensive book written by someone who has actually worked as an investment banker, private equity executive, and international institutional investor.
Shows the methodical process that practitioners use to value common stocks and operating companies and to make buy/sell decisions
Discusses the impact of the two stock market crashes, the accounting and financial scandals, and the new regulations on the evaluation process
Covers how Internet and computing power automate portions of the research and analytical effort
Includes new case study examples representative of valuation issues faced daily by mutual funds, private equity funds, hedge funds, institutional investors, investment banks, business appraisers, and corporate acquirers
Is a perfect tool for professors wishing to show their MBA students the essential tools of equity and business valuation
Security analysis and business valuation are core financial disciplines for Wall Streeters, corporate acquirers, and international investors. The Second Edition of Security Analysis on Wall Street is an important book for anyone who needs a solid grounding in these critical finance topics.