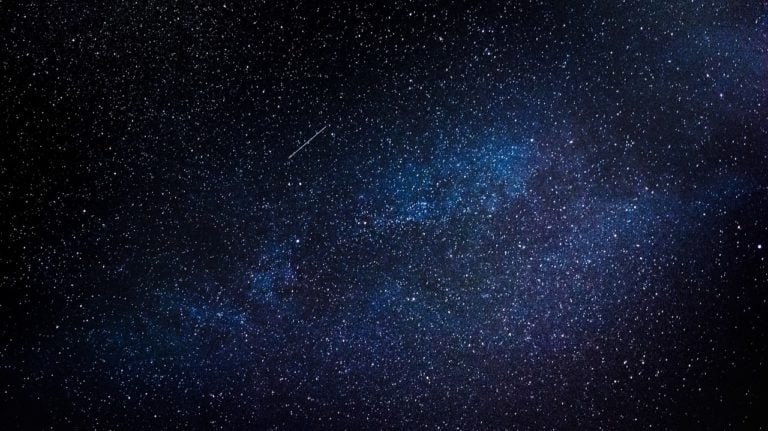 This fall promises an exciting view of four meteor showers which will light up the night sky. If you are a skywatcher or an astronomer hobbyist or know someone who enjoys watching meteor showers, this article is for you.
Many meteor showers occur once a year as our planet passes through space debris which has fallen off comets that zip by. These fast-moving pieces of rocks fall into Earth's atmosphere, and as they burn up, they leave mesmerizing streaks of light across the sky that many enjoy seeing. Moreover, watching meteor showers doesn't require any equipment; all you need is a dark spot and a blanket so you don't feel too cold.
"With meteor showers, you want to see as much of the entire sky as you can — and the best way to do that is just to use your eyes," Bill Cooke of NASA's Meteoroid Environment Office in Huntsville, Ala. told NBC. "With a telescope or binoculars, you'll only see a small sliver of the sky."
ValueWalk's July 2022 Hedge Fund Update: Tiger Cub Hedge Fund Shuts Down
Welcome to our latest issue of issue of ValueWalk's hedge fund update. Below subscribers can find an excerpt in text and the full issue in PDF format. Please send us your feedback! Featuring Andurand's oil trading profits surge, Bridgewater profits from credit, and Tiger Cub Hedge Fund shuts down. Q1 2022 hedge fund letters, conferences Read More
Cooke also provided some tips for watching a meteor shower. According to him, it's best to get out at night and find a dark spot away from city lights and pollution and then just look straight up. While a cellphone may be useful, it would be the best to put it away because the light from it may keep your eyes from fully adjusting to the darkness.
Here are four meteor showers to watch this fall.
The Draconid meteor ahower
The first meteor shower to mark this fall is the Draconid meteor shower, which occurs when Earth passes through the debris left behind by Comet 21P/Giacobini-Zinner. The meteor shower peaked on Monday, but if you don't catch a glimpse of it this week, there are others this fall which will be more spectacular.
According to Cooke, Draconids are unlikely to produce more than two meteors per hour; the best views of the shower come just after dusk.
The Orinoid meteor ahower
The Orinoids have a wide timeframe occurring annually between Oct. 2 and Nov. 7. This year they will peak on Oct. 21 and produce a better night show than the Draconids with 20 to 30 meteors per hour. According to Cooke, the best views of the meteors will come at around 3 a.m. local time when the full moon sets and the skies get darker.
The Orionids actually come from Halley's Comet, and they are some of the brightest and fastest meteors. The debris which enters our atmosphere moves at roughly 150,000 miles per hour, which is about three times faster than typical meteors.
"They're coming to us almost head-on, so they burn up fast, high in the atmosphere, and they don't last very long," Cooke says.
The Taurid meteor shower
The Taurid meteor shower peaks on Nov. 12 and comes from the Comet 2P Encke. Like other meteor showers, the Taurids will provide the best view after midnight approaching the early hours of the morning around 3 a.m. local time.
"Most meteors couldn't break through the atmosphere, and burn up miles above our heads," Cooke said
What makes this meteor shower particularly spectacular is that the Taurids are quite big and bright. There is a chance that some of them will survive the burning process in our atmosphere and make it down to Earth. That's because of their size, which provides a bright, fiery show, Cooke said.
The Leonid meteor shower
The Leonid meteor shower is the last of the meteor showers this fall, but nonetheless, it's extraordinary. The light show will occur in the early mornings between Nov. 17 and Nov. 18 when Earth meets the debris that fell off the comet Tempel-Tuttle. While this meteor shower usually doesn't produce a lot of meteors per hour, they fall even faster than the Orionids, moving at 161,000 miles per hour. According to Cooke, these are the fastest meteors. If you want to catch a glimpse of the Leonids, get outside at around 2 a.m. local time.
"The Leonids are always an early-morning shower," Cooke said. "Mother Nature doesn't respect people's sleep very much."
That's it for the best meteor showers this fall. Which is your favorite meteor shower and why? Let us know in the comments.
Updated on