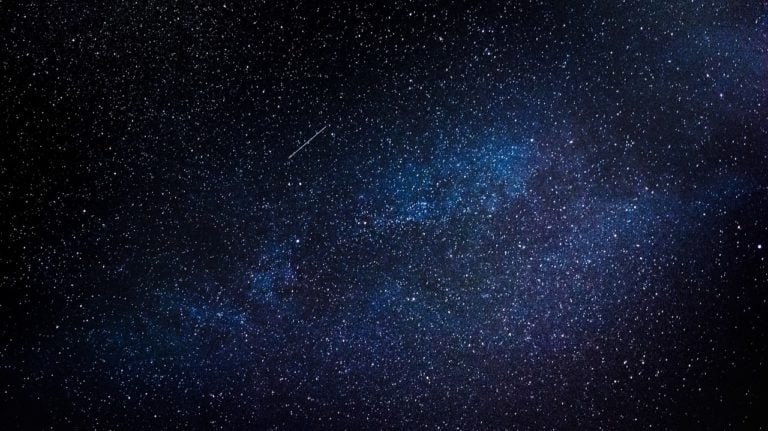 This year's Perseids are about to peak, and they are likely the most popular light show in the sky this year. Not only is it known to produce up to 100 meteors on an hourly basis, as described by NASA, but also because there won't be a full moon to wash out the meteors. Hopefully, the weather will be suitable enough for every astronomer lover to enjoy a view of the Perseid meteor shower 2018.
"This year the moon will be near new moon, it will be a crescent, which means it will set before the Perseid show gets underway after midnight," NASA meteor expert Bill Cooke told Space.com. "The moon is very favorable for the Perseids this year, and that'll make the Perseids probably the best shower of 2018 for people who want to go out and view it."
Perseids become visible across the night sky every year from mid-July to mid August. However, the Perseid meteor shower 2018 will reach its peak on the nights of August 11-12 and August 12-13. That said, whoever wants to see it will need to stay up late, or wake up just before the early morning hours to catch the peak of the meteors. As per the report from Space.com, we will be able to see up to between 60 and 70 meteors streaking across the sky per hour at the time when the meteor shower peaks.
Benjamin Graham GEICO Buy Was Just A Simple Value Play
Was Ben Graham's big purchase of GEICO shares actually a value investment? Perhaps it was contrary to what many believe. "In 1948, we made our GEICO investment and from then on, we seemed to be very brilliant people." -- Benjamin Graham, 1976 Both Benjamin Graham and Warren Buffett can attribute a large part of their Read More
According to EarthSky, you might even get to catch a glimpse of some meteors early in the evening if you don't want to stay up late. If you have enough luck, you could even catch an "earthgrazer" meteor in the early to mid evening. An earthgrazer refers to a slow and colorful meteor that appears as it passes horizontally across the sky, according to the report:
"Perseid earthgrazers appear before midnight, when the radiant point of the shower is close to the horizon."
The website also notes that although the Perseid meteor shower 2018 is a pretty intense one, and we will get to see a lot of meteors, we shouldn't forget that there are still the remnants of the Delta Aquariid meteor shower, so that we will also be able to see some Delta Aquariids mixed with the Perseids.
The watching rules remain the same, as with most other astronomical events of the night sky. Make sure to get away from the city and light pollution. It takes around 30 minutes for the human eye to get used to the darkness.