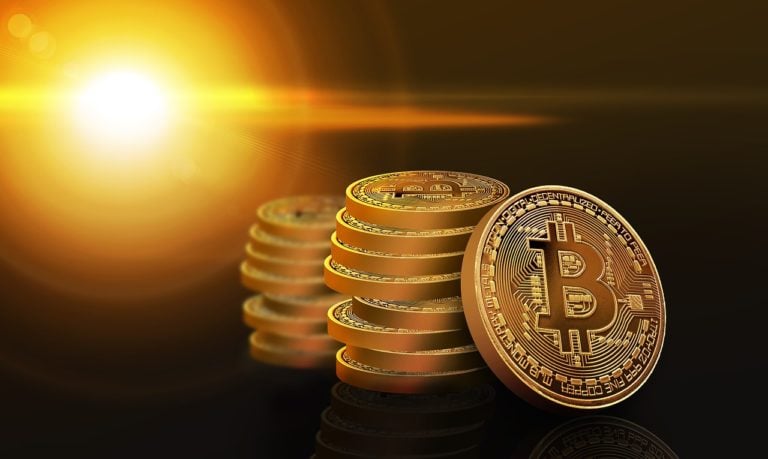 Today, September 5th, is International Day of Charity, an international day of observance to promote charitable efforts made to alleviate poverty worldwide.
Q2 hedge fund letters, conference, scoops etc
We've reached out to leading experts in the emerging blockchain space to give an insight into how the technology will be a transformative force within the charity sector and change the way funds are raised. With a need to address severe issues such as lack of trust and transparency, these experts discuss how blockchain can revolutionize international relief efforts.
Corsair Capital Profits From Goldman Sachs' SPACs [Exclusive]
Corsair Capital, the event-driven long-short equity hedge fund, gained 6.6% net during the second quarter, bringing its year-to-date performance to 17.5%. Q2 2021 hedge fund letters, conferences and more According to a copy of the hedge fund's second-quarter letter to investors, a copy of which of ValueWalk has been able to review, the largest contributor Read More
Nydia Zhang, Co-founder and Chairman of Social Alpha Foundation, a not-for-profit grant making platform supporting blockchain technology for social good, commented:
"Charity is the way we, as individuals, can help improve our society for the better through the power of giving. By leveraging blockchain and crypto for philanthropic purposes, the technology has the potential to positively impact the charity sector in many ways.
Worldwide, it is estimated that there are 10 million non-governmental organizations (NGOs), and with this large number, fragmentation does exist. A better consensus among various charities tackling the same issues will create more efficient infrastructures in order to eradicate poverty and achieve desired global changes. Blockchain will also allow charities to track and trace what other organizations are doing, allowing them to tailor campaigns to complement each other, leading to a greater philanthropic impact which can be better evaluated.
In 2017, a total of $410.02 billion was donated to charitable organizations with billions lost due to inefficiencies and corruption, leading to a huge distrust of the sector. Blockchain can provide radical transparency in donation tracking by providing assurance to individual donors who can track their donations and understand where and how their money is being spent by the intended beneficiaries. It will also bring about accountability from those at all levels in charitable organizations.
Blockchain and crypto will continue to have a revolutionary effect by presenting huge opportunities for how charities and beneficiaries interact. Charities, such as The Red Cross and Save the Children, have started to accept bitcoin donations, and it will be exciting to see whether others follow suit."
Connie Gallippi, Founder and Executive Director of BitGive, the first Bitcoin 501(c)(3) nonprofit that bridges the gap between Bitcoin and Blockchain technology and its practical applications for nonprofits and humanitarian work on a global scale, said:
"Blockchain technology offers a secure, fast, and less expensive way to transfer funds cross-border. Ultimately, this means relief aid and project implementation can be deployed faster and results can be reached sooner. In addition, with less fees and less funds being siphoned off along the way, more money goes towards driving impact.
The benefits of donations in crypto are:
Allows for raising funds globally without high transaction fees, transfer fees, and fluctuations of local currency rates between countries;
Allows for receiving money faster to those in need on the ground, reducing time spent held up in financial institutions (can be up to 60 days in developing countries);
Reduce corruption by enabling non-profits to control and see how money is spent throughout its organization;
Donors benefit from knowing that more of their donations will be used for those in need, and less on financial institution fees and administration costs;
Donations can be released more quickly and transparently to those in need.
Non-profits do amazing work worldwide – with great impact on the environment and humankind; however, we can do more by helping them become more effective and efficient through modern financial technology. Blockchain technology provides the ability to trace transactions on a public ledger in real time. So, given the right tools to leverage that transparency, charities and donors can see how funds are spent and ensure they reach their intended destination(s).
Until we, as a global society and human race, shift away from valuing money and power over all else, there will be corruption and the mistreatment of others. This results in an imbalance of power and resources, ultimately perpetuating poverty.
For now, the best ways for us to make a difference are to help lift others up out of poverty through philanthropic efforts that meet the most critical human and environmental needs of our world and society today, and provide education and empower people with the tools and skills they need to improve their health, lives, and access to resources."