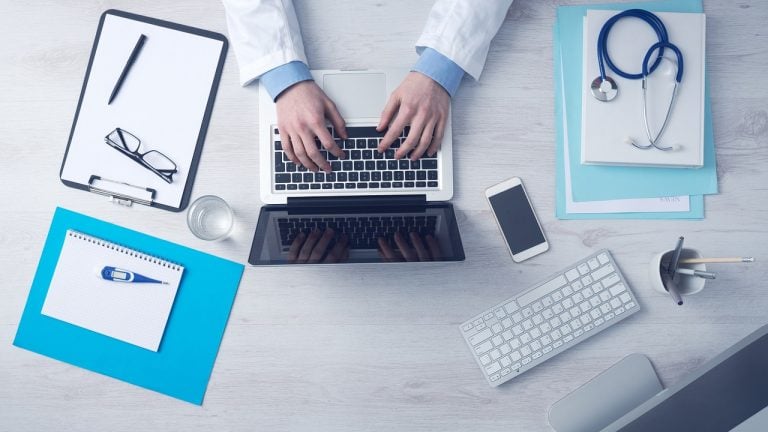 In the United States, new startups are coming to life all the time. In every industry, all around the country, entrepreneurs of all stripes are putting their ideas to the test in the real world.
But if you have ever been involved in this space at all, you know that it is no longer as easy as just hanging a shingle out and letting things go from there. Some of the best ideas out there require a large initial investment for them to get off the ground.
For many new startups, this causes a big problem. Where do you go to acquire the investment necessary to turn your idea into a reality? Today, we are going to look at this very question. We want to show you seven great options to look at when you are searching for funding for your startup.
How Warren Buffett Went From Hating To Loving Banks
Since the financial crisis, Warren Buffett's Berkshire Hathaway has had significant exposure to financial stocks in its portfolio. Q1 2021 hedge fund letters, conferences and more At the end of March this year, Bank of America accounted for nearly 15% of the conglomerate's vast equity portfolio. Until very recently, Wells Fargo was also a prominent Read More
[REITs]
Q2 hedge fund letters, conference, scoops etc
Funding Options for New Startups
1. Rollover for Business Startups (ROBS)
When you are looking for the cash to get a business going, sometimes looking to yourself is a good first option. Through a rollover for business startups (ROBS), you can take money from your 401(k) or IRA (individual retirement account) and use it to fund your business.
The great part about this option is that you do not have to pay any taxes or early withdrawal penalties on the money that you withdraw. And since it's not a loan, you do not have to worry about interest payments or demanding lenders!
A ROBS can be used in a variety of ways including recapitalizing your business, providing funding for a new business (including franchises), or the purchasing of an existing business.
A ROBS is a rollover from your retirement account that goes straight to your business. It's not a loan,and it's not a direct withdrawal.
Determining whether a ROBS is a right choice for you depends on your situation. Since there is a set process involved in a ROBS, it is smart to have an expert look and give you some guidance before you take this step.
2. Personal Loan from a Peer-to-Peer Site
The rise of the Internet has created a vast array of peer-to-peer (P2P) lending sites. Most people may think that these sites are just for people with bad credit or people who can't get a decent rate on a loan, but that is not the case!
A P2P lending site could be a great way to get fund for your new startup. In case this is a new concept to you, a P2P lending site is where individuals (who wish to earn a better return on their money than a 0.5% savings account can offer) use their own money to lend to those wishing to borrow.
On the reputable sites, there is a lot of vetting that goes into both the lenders and the borrowers which can provide a good amount of confidence in your transaction.
The P2P lending scene is much more personable as the lenders themselves can take a personal interest in the borrower and the intended purpose for the money.
3. SBA Loans for Startup Businesses
The Small Business Administration (SBA) is a government agency designed to provide support for entrepreneurs and small businesses. Contrary to common belief,however, the SBA does notloan money.
Then why is it called an SBA loan?
The reason is that the SBA has several programs that allow lenders to loan money to small businesses and entrepreneurs with a guarantee from the SBA. This guarantee makes SBA loans more accessible than some other more traditional loans because lenders have the assurance of receiving a portion of the loan back should the loan recipient default on the loan.
An SBA loan can be much easier to attain,and there is even one form of SBA loan that only has one page of paperwork!
4. Crowdfunding
When you are looking for startup capital, do not overlook the power of crowdfunding. Millions of dollars have been raised through crowdfunding sites, launching many businesses.
Crowdfunding sites have two major categories: reward-based or equity-based. With reward-based sites like Kickstarter and Indiegogo, people contribute,and you provide them with some reward (name on the "Founder's Wall," t-shirt, etc.). On the other hand, with equity-based models like Crowdfund or Republic, those who contribute are given an actual stake in your business.
Crowdfunding can be a lot of work. And these days, standing out can be hard. However, there's plenty of evidence that shows it can be well worth the effort!
5. Venture Capital
Venture capital has been around for a long time. Wherever there is someone with money, there is someone who wants to invest that money in hopes of a profit.
Firms or funds choose startups that they believe have a good chance of future growth. They then put their money into these startups, and as payment, they receive an ownership stake in the company.
If you are willing to give up a chunk of ownership and you have a startup idea that can attract interest from the right people, venture capital funding can be a good option.
6. Microloans from a Nonprofit Lender
If you are not looking for a huge loan, this option can be a great choice for you. Also, if your startup idea has a major mission or goal in mind (feeding the hungry, something like that), finding a nonprofit lender could be a good fit.
Nonprofit lenders are often mission-based, meaning that they typically have a goal of societal betterment and they invest in startups that will further that societal goal.
As mentioned above, they are called "microloans" for a reason. Usually, we are talking under $50,000. However, that might be just right for the startup you have in mind!
7. Small Business Loan Lender
Just like in any industry, there are those that specialize in a certain thing. General banks do all kinds of loans (auto, home, etc.). However, as someone looking for money for a startup, you want to look for someone who has the experience and knowledge that meets your needs.
Finding a small business loans fast cash lender can be as easy as a Google search. However, finding a *good* small business loan lender take more research and time. This is a big step; you want to make sure you have all the facts before moving forward.
Summary
Since the downturn in the market in 2008, finding a startup loan has become harder in some ways. However, in other ways, innovations have led to more options than ever before.
With this guide, you have a good introduction to the major options that are available to you as a small business owner.