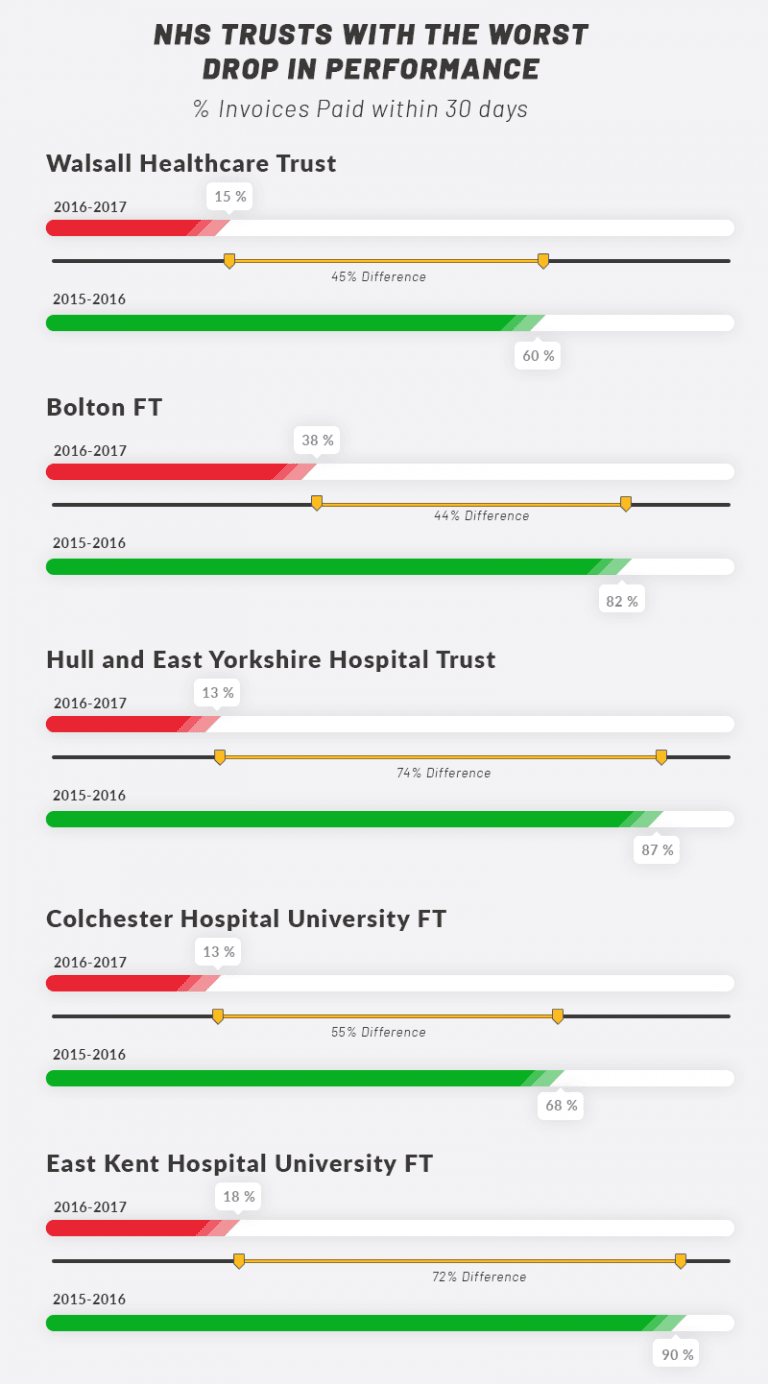 There are 5.7 million SME's (small and medium sized businesses) in the UK, making up 99% of all figures. Yet despite this momentous figure, all businesses are facing an ongoing problem: late payments. With research revealing that 89% of SME's have been paid late – it's no surprise that this is having a detrimental effect on both individuals, as well as the economy.

Q2 hedge fund letters, conference, scoops etc
Business Expert have delved further into the 'late payment economy' whilst uncovering five ways it is punishing small businesses:
Is First Gen An Overlooked Power Play That Deserves A Re-Rating?
The post was originally published here. Highlights: Resolving gas supply issues ensures longevity A pioneer in renewable energy should be future proof Undemanding valuation could lead to re-rating Q1 2022 hedge fund letters, conferences and more
SME's Are Owed £44.6 Billion
Despite the recommended payment period being 30 days, research shows the average payment of invoices is double the recommended payment time at 60 days. This has created over £40 billion in debt owed to SME's within the UK. Research has also revealed that if small businesses were paid on time, the UK's economy could be boosted by £2.5 billion.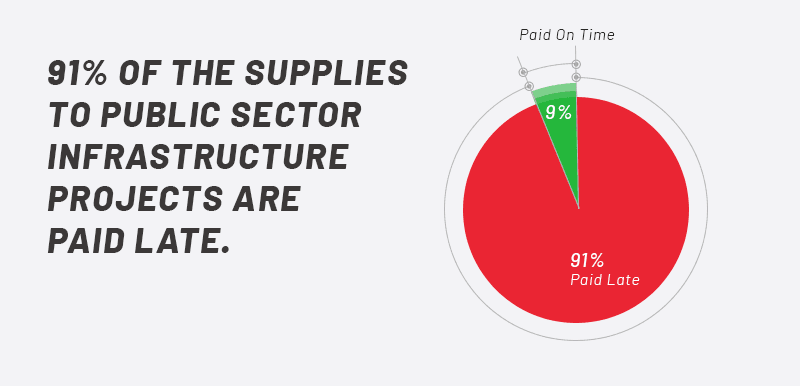 50,000 SME's Close Each Year
The Federation of Small Businesses estimates that with 89% of SME's being paid late, 50,000 small businesses close each year. From an individual perspective, 1,179,000 businesses being paid late and the average employee number in SME's being three, this equates to 3,539,700 jobs at risk.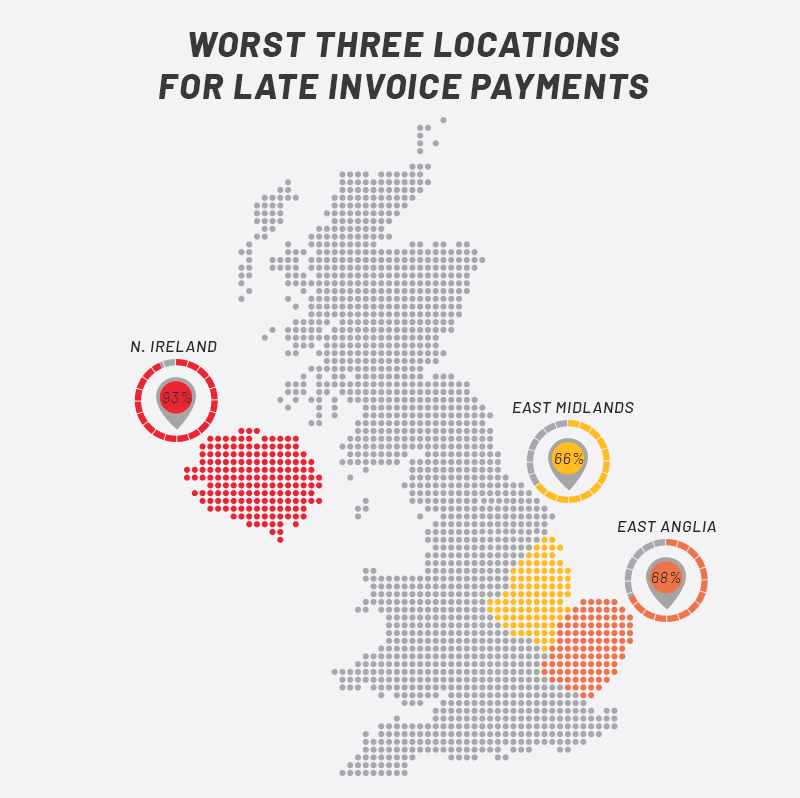 The Level of Late Payment Can Vary Between Regions
Where you are based in the UK could massively affect you if you're an SME. The worst place for late payments is Northern Ireland, reporting 93% of invoices are delayed. Scotland appears to be the best place to set up a small business, yet only 53% of their invoices are paid in a timely manner.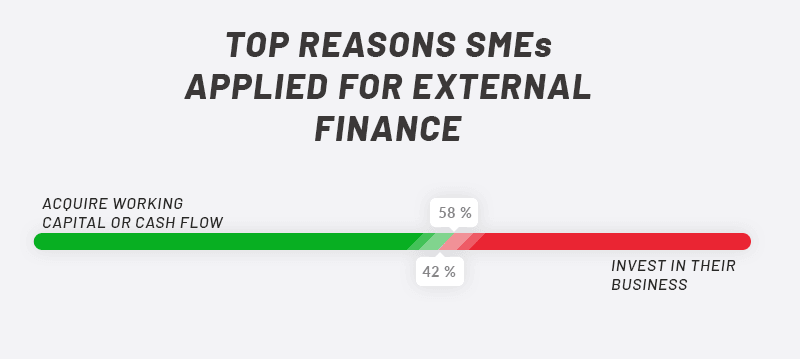 70% of SME's Rely on Finance
It's common for new businesses to receive a helping hand - in fact, 40% of small businesses are reliant on external debt. Usually, loans and finance for businesses are used to invest back into the company. However, the British Business Bank have discovered that 68% of SME's use the money to acquire working capital or improve cash flow, rather than investing it in the business.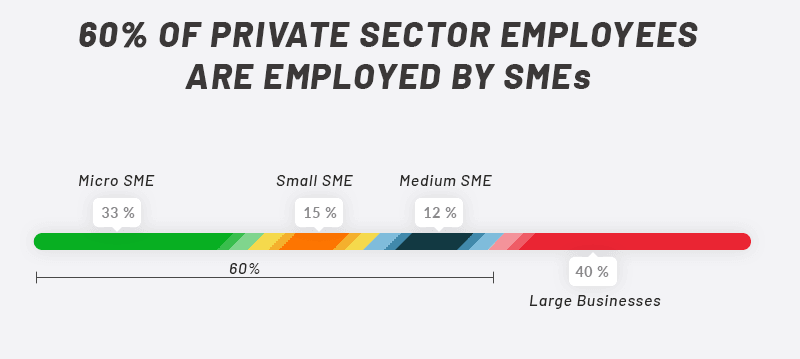 Public Sector SME's Are Affected the Most
SME's employ 16.1 million people in the UK, which is 60% of public sector employment. These suppliers seem to the be the most in danger. Regulations state that public bodies should pay invoices in 30 days, and NHS Trusts should pay most of their non-NHS invoices within this time. But, research has exposed that the NHS are consistently rule-breaking. Only one out of ten public sector suppliers have been paid on time. Shockingly, the NHS has made a habit of paying late. With one in four NHS trusts paying suppliers late, some have even had their accounts stopped.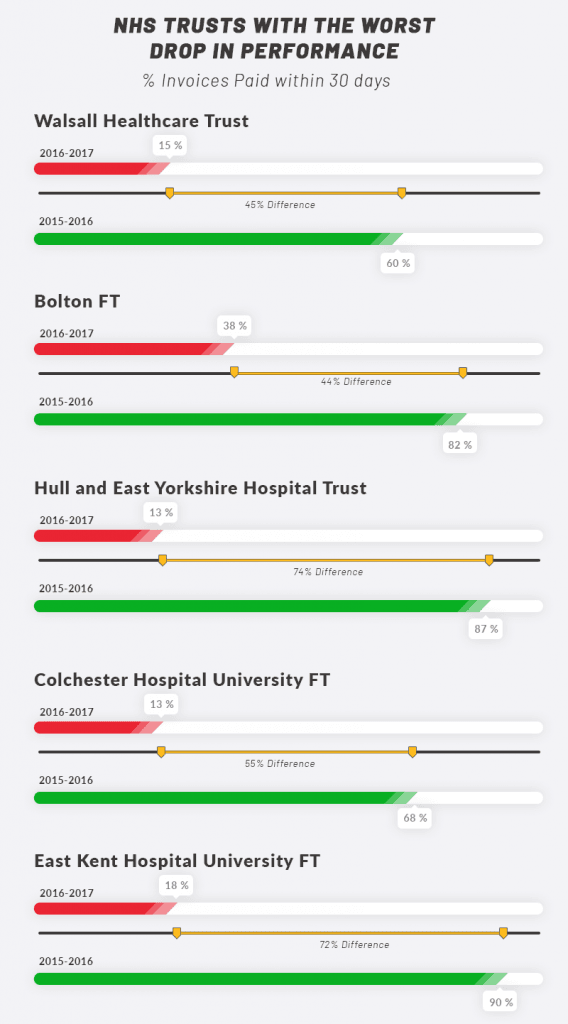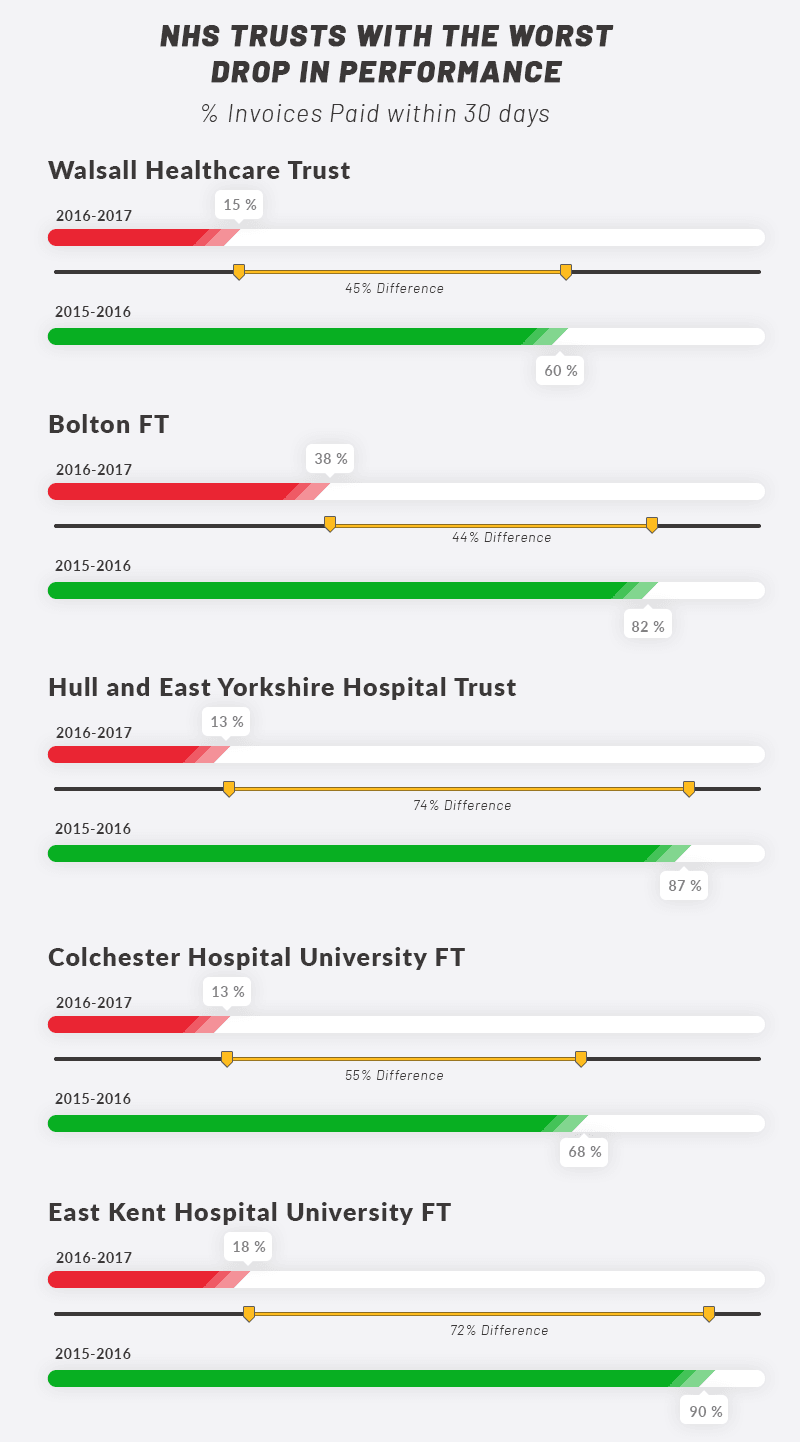 With the vision of late payments continuing, discover the other ways in which these late payments are effecting SME's, the economy, and individuals.
Updated on