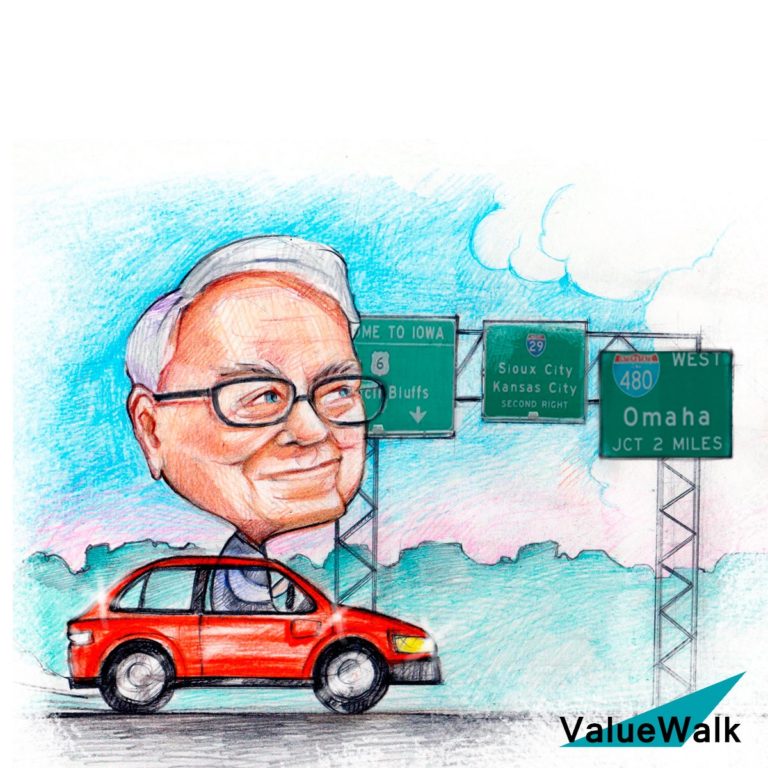 Arguably the world's greatest ever investor, current third richest man in the world, billionaire Warren Buffett defines Bitcoin, Ripple, Litecoin, zcash, Ethereum, Monero and other virtual money as a mirage, a method of payment which is very fast, but not a currency. To the best of my knowledge, this video contains all available interview quotes by Buffett on the topic for anybody seeking a comprehensive source of information.
Q2 hedge fund letters, conference, scoops etc
Hayden Capital 2Q22 Performance Update
Hayden Capital's performance update for the second quarter ended June 30, 2022. Q2 2021 hedge fund letters, conferences and more Dear Partners and Friends, The markets continued to sell-off in the second quarter, especially for internet-based businesses.  This year continues to be the toughest stretch for us, since the Hayden's inception.  Inflation concerns and the Read More
Warren Buffett Defines Bitcoin Other Virtual Money As A Mirage
Transcript
Five years ago we asked Charlie Munger. We were sitting right there what he thought of bitcoin and he said. Rat poison. Back then it was about a 100 plus dollars per bitcoin. TODAY IT'S NINE THOUSAND. Does it still rat poison.
Well that probably rat poison squared Charlie went on in a meeting to then basically called Bitcoin. Turns out.
He isn't expressive so everybody gets a little older real mature.
I just want to ask you about that because it sparked so much controversy and particularly on Twitter and some of the places where you might expect people who are trading it in cryptocurrency to be pretty loud about what they heard. What what is it about Bitcoin that gets you guys so fired up. Well when you buy a farm.
You look at the crop every year and what prices are and you decide whether it was satisfactory and Best Buy Made you look to the asset itself and what it produces for you when we buy a business. We look at what the business burns and decide how we feel about it in terms of what we paid but we are buying something that at the end of the period we not only have what we bought in the first place but we have something that the asset produced. And when you buy. Non-productive assets all you're counting on is whether the next person is going to pay you more because they're even more excited about the next person coming along law. But the asset itself is creating nothing. One of the interesting things for example is gold. If you go back to the time of Christ and you look at how many hours boy you had to give up in order to buy an ounce of gold and you take it forward to now you'll you'll find that compound right. Maybe a tenth or two tenths of one percent. And and then you have to insure it during that time and make sure somebody doesn't steal from you. But it doesn't produce anything. And. Productive assets. You didn't pay too much for a productive asset. But I bought a farm and that I am a. And every year look at how much you lose with soybeans and corn. And at the end of that period I've still got the farm and I've gotten some significant income of carbon house. Operating business. But. If you I. Buy various crypto currencies they're not. I've got a mobile home at which are rabbits sitting here. So they're just going to sit there and I've got a hope next time you get more excited after I've bought it from you and then maybe get more excited I buy it from you. And actually we could we could sit in the house by ourselves and we could keep running a price. But at the time there's one bitcoin sitting there. Now we're going to find somebody else and they come doing that and I made those.
I mean that's a greater fool theory. That's what you're saying.
Well yeah it's buying something because you expect the pool of people who want to buy it because they want to sell it to somebody else will grow and add. And. It's wonderful because. It does. Create a rising price does create more buyers and people think I've got to get in on this. And it's better they don't understand it. That's the other thing about not if you don't understand it you get much more excited than if you understand it. I mean if you buy a bonus's is going to pay 4 percent a year you're not going get a pleasant surprises. She's going to pay for a visit here. But if you can have anything you want to imagine if you just look at something say that's magic. You can do it with shark teeth or seashells or or anything and you know they did it with tulips and in the 70s center in Amsterdam. And they'll do it again. I mean. People. Like to speculate they like to gamble and. If you can get something really bad something half plausible going on. If you had bought gold in 1942. We might lose the war we might have run off to some other country you know. So let's put our assets in gold. You would have less.
Updated on