From Whitney Tilson's latest email to investors – scroll to the bottom for some real gems basically a compilation of letters featuring Buffett, Graham, Gayner and much more
1) Our friend and famed value investor, Guy Spier of Aquamarine Capital, was kind enough to join our webinar as a guest speaker last Wed. and speak to our students and take questions for 48 minutes. He allowed us to post the video of it here: https://youtu.be/Tx4kPvKeFrg. Enjoy!
2) Tomorrow we're finishing our first webinar (our Lessons from the Trenches investing bootcamp, which we're teaching over nine 2½-hour morning sessions), which went great! It's really exciting for Glenn and me to be able to use technology connect with and have a dialogue with our students, share our knowledge and experience, answer dozens of questions, bring in four guest speakers, etc. It's not 100% as good as in-person learning, but it's pretty darn close, making it a great option for both us and our students because we don't have to travel, pay for hotels, miss days of work, etc. This is no doubt the future of education.
Hedge Fund Launches Jump Despite Equity Market Declines
Last year was a bumper year for hedge fund launches. According to a Hedge Fund Research report released towards the end of March, 614 new funds hit the market in 2021. That was the highest number of launches since 2017, when a record 735 new hedge funds were rolled out to investors. What's interesting about Read More
To our readers  Pease use "VW10" for a discount!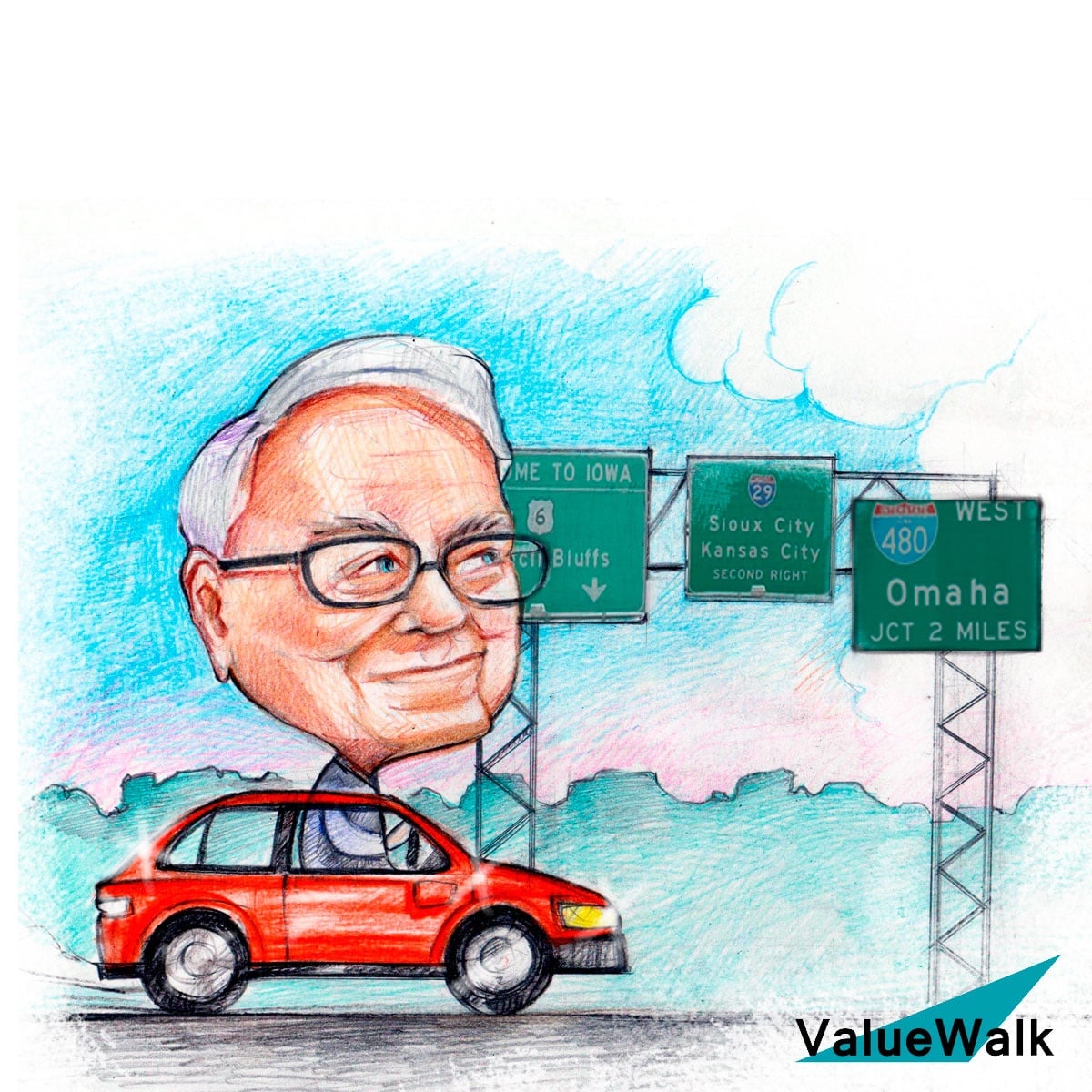 3) Without missing a day, we're diving straight into our next webinar on How to Launch and Build an Investment Fund (see attached), which we and three guest speakers are teaching over three mornings on Thursday, Friday and Saturday (7:00-9:30am NY time the first two days and 8:00-10:30am on Saturday). 9 of our 11 students from the past week plus 16 new students – 25 total – are joining us. We can accommodate more, so if you'd like to join us, please register here: www.cvent.com/d/dgqdlz/4W. You can be anywhere in the world, on any device; each session is recorded and made available the same day if you miss any.
Below is the email I sent around about it a few weeks ago. Key line:
In light of the millions of dollars that most people are trying to raise, what we charge for our seminar is less than a rounding error. In fact, I'm so sure that we can give you some valuable new ideas that I'll make you the following offer: sign up for our upcoming webinar and if you don't agree that it's worth exponentially more than the $995 we're charging for it, then I'll refund your money, no questions asked.
To our readers  Pease use "VW10" for a discount!
4) Yahoo Finance published this article with my comments on Facebook as a follow-up to my article and TV appearance about why I like Google's stock more than Apple's (https://finance.yahoo.com/news/like-alphabet-apple-buffett-doesnt-135316378.html) (Apple just reported great earnings, mirroring Google's last week): TILSON: Facebook stock crash 'nothing more than a long-term hiccup', https://finance.yahoo.com/news/tilson-hope-facebook-stock-really-gets-clobbered-141731673.html. Excerpt:
Overall, Tilson is betting on tech behemoths Facebook, Amazon (AMZN), and Google (GOOGL) to keep rising.
"I've got about a third of my daughter's college account in the three horsemen, my three favorite dominant tech stocks, Alphabet, Amazon, and Facebook," Tilson said. "So in the near-term, I hope they get clobbered. But I think they're going to be all $2 trillion companies — they're all approaching a trillion — in the next five years or so, maybe sooner."
Tilson added more detail to his view on Facebook as the stock got hammered on Thursday morning:
"Facebook's incredible business model and long-term growth drivers remain intact, in my opinion, so I think profits are likely to double in the next 3-5 years," Tilson said in an email. "The earnings multiple will likely drift downward as the company grows — my guess would be from a bit until 30x this year's earnings today to closer to 20-25x earnings in 3-5 years — so the net of these two factors is that I think the stock rises 60–80% over this period, a very satisfactory return."
5) An interesting article about Amazon: This is the Amazon everyone should have feared — and it has nothing to do with its retail business, www.recode.net/2018/7/26/17619420/amazon-amzn-earnings-q2-aws-advertising-profits-growth. Excerpt:
Amazon's $52.9 billion of revenue in the second quarter of the year came in a tad below what Wall Street analysts expected — and that doesn't matter whatsoever.
That's because the massive online retailer once again posted its largest quarterly profit in history — $2.5 billion for the quarter — on the back of two businesses that were afterthoughts just a few years ago: Amazon Web Services, its cloud computing unit, as well as its fast-growing advertising business.
An Amazon that is posting growing profits from its non-core business means an Amazon that can continue to keep prices low and invest in ever-speedier delivery times to widen its defensive moat in its main retail business. That should be a very scary realization for rivals.
Here's another: Those two highly profitable businesses, AWS and the ad business, are showing little sign of slowing down. AWS revenue growth accelerated in the second quarter, rising 49 percent year over year.
And for the second quarter in a row, Amazon's "other" business segment — which primarily consists of money it generates from selling ad space on its websites — rose well over 100 percent from the prior year, as well.
6) Austin Value Capital has posted compilations of letters, articles and other materials by/about many famous investors. A real service – thank you! www.austinvaluecapital.com/resources.html
Warren Buffett
Download - Compilation of everything Buffett: partnership letters, Berkshire Hathaway letters, annual meeting transcripts, memos, and articles.
Download - Compilation of Berkshire Hathaway annual meeting transcripts starting from 1994.
Charlie Munger
Download - Compilation of everything Munger including annual letters from Blue Chip Stamps, Wesco, and Daily Journal as well as articles and talks.
Benjamin Graham
Download - Compilation of everything Graham including partnership letters and articles.
Walter Schloss
Download - Compilation of articles by Walter Schloss.
Jamie Dimon
Download - Compilation of letters, annual reports, and investor day presentations related to Jamie Dimon.
Amazon
Download - Compilation of Amazon's letters to shareholders.
Alphabet
Download - Compilation of Google/Alphabet's letters to shareholders.
Markel
Download - Compilation of letters as well as interspersed meeting notes.
Fairfax
Download - Compilation of letters and annual reports for Fairfax, Fairfax India, and Fairfax Africa.
Brookfield
Download - Compilation of letters, annual reports, investor day presentations, and annual supplmentals of Brookfield Asset Management, Brookfield Infrastructure Partners, Brookfield Renewable Energy Partners, Brookfield Property Partners, and Brookfield Business Partners.
Leucadia
Download - Compilation of letters as well as interspersed presentations and annual meeting notes.
Michael Burry
Download - Compilation of available content of Michael Burry.
John Maynard Keynes
Download - Compilation of National Mutual Life Assurance letters.
Constellation Software
Download - Compilation of letters and written question and answers for Constellation Software.
Exor
Download - Compilation of letters related to John Elkann and Exor.
Enterprise Diversified
Download - Short compilation of letters from Sitestar/Enterprise Diversified.
Updated on