The E3 2018 conference is well under way, and the Sony showcase was far from a disappointment. We finally got our hands on The Last Of Us Part 2 gameplay trailer, and fans are hyped for the upcoming release.

The Last Of Us Part 2
The Last Of Us Part 2 gameplay trailer gives us further insight into how we will navigate and interact with Ellie's world. Ellie is now 19 years old, and has found a shaky peace and normality while living in Jackson.
While the first game focused purely on survival, Ellie has now had a chance to be a teenager and forge lasting relationship — almost affording her life some sort of normalcy in midst of a zombie apocalypse.
[Exclusive] ExodusPoint Is In The Green YTD Led By Rates And EM/ Macro Strategies
The ExodusPoint Partners International Fund returned 0.36% for May, bringing its year-to-date return to 3.31% in a year that's been particularly challenging for most hedge funds, pushing many into the red. Macroeconomic factors continued to weigh on the market, resulting in significant intra-month volatility for May, although risk assets generally ended the month flat. Macro Read More
However, peace can't last forever, and as Ellie's life is disrupted by a violent act, she starts on a journey of retribution with a need to bring justice to those who have wronged her.
While the first game had more of a hopeful message focused around love, the Last Of Us Part 2 gameplay trailer shows us a world driven by hate — taking a much darker tone. From the way Ellie plays through the game as she navigates the hostile world, players will experience her deep emotions and physical turmoil expressed through every facet of gameplay.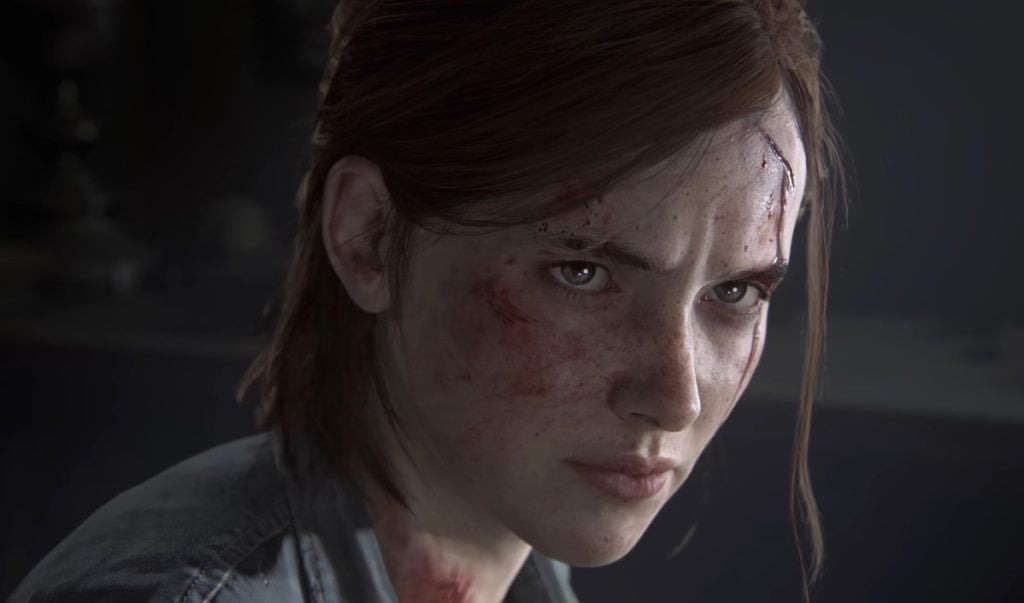 The Last Of Us Part 2 Gameplay Trailer
Included below is the Last Of Us Part 2 gameplay trailer, giving us a real look at how Ellie will function in the game itself rather than trailers focused around cutscenes and plot.
"We've completely overhauled our engine, developed new combat mechanics, created a new analog stealth system, and revamped our animation system to fully express Ellie's desperation, resourcefulness, and unique agility," game director Neil Druckkman states.
" We're also upping the stakes and tension of the world. Our environments are broader, more complex, and more detailed–bringing unprecedented realism, verticality, and player choice to the world of The Last of Us.
"The human enemies you'll encounter are now more threatening and capable, using sophisticated communication and environmental awareness to create intense, more dynamic stealth and head-on combat encounters.'
"All of this is underscored by the characters that surround Ellie and their shared experience. The Last of Us Part II features new and returning characters (including that gruff Texan who's yet to make his full appearance), brought to life by our latest performance capture techniques and our exceptional cast.
"This week at E3, Ellie, played by Ashley Johnson, is joined by two new characters: Dina, played by Shannon Woodward, and Jesse, played by Stephen Chang."
While we finally have a decent idea of how the game will play alongside more information about the plot, we still don't have a solid release date. The Last Of Us Part 2 gameplay trailer certainly doesn't disappoint, however, and has fans more excited than ever before to carry on the story of Ellie and guide her through a journey to revenge and justice.
The Last Of Us Part 2: What We'd Like To See
While the release of The Last Of Us Part 2 gameplay trailer gives us a sneak peak into how the game will function, we have precious few details as to how the game will carry out. That doesn't keep us from speculating and hoping for a game that exceeds the masterpiece of the original game, however, so we've compiled a short wishlist below.
The original Last Of Us did feature a multiplayer mode. It wasn't nearly as popular as the single player campaign, and it's true that the single player storyline is the main draw of the game, but with the game being present on the PS4 with upgraded capabilities it would be a shame to see the potential of a multiplayer experience neglected. The idea of a Battle Royale mode is a little bit played out at this point, but with a backdrop focused on survival as is, it would likely translate well to that sort of gameplay.
Outside of that, we're hoping that the story isn't too dark. It's understandable that the development team wants to take a different direction with this title, but the environment and plot is pretty dark as is. Without some sort of hope or levity to brighten the day, it's possible that the game could be excellent yet extremely dreary. The game developers have previously stated that the game won't be all gloom and doom, but with a storyline focused around the theme of hate, a little bit of brightness would certainly go a long way to making the game a well-rounded experience.
We'll have to wait until we get closer to the release date for more details on the title, but from what we've seen thus far it's shaping up to be an worthy successor to one of the best games to ever hit the PlayStation 3.
Updated on