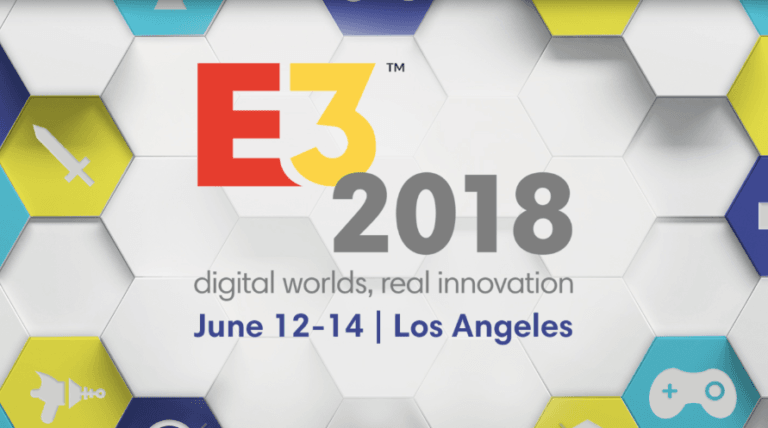 The much-awaited Electronic Entertainment Expo (E3) is here. Different gaming heavyweights are going to hold press conferences to show off what they have in store. The actual event won't begin until Tuesday, June 12, but companies such as Electronic Arts, Microsoft have already unveiled their offerings. Others such as Sony, Nintendo, and Ubisoft will be taking the stage in the next few days. Here are the E3 2018 press conference schedules of all the major companies and how you can watch their livestreams. Yes, all of them will livestream their events.

E3 2018: Previous press briefings
Electronic Arts kicked off its event on Saturday, June 9th, where it announced that Anthem is coming on February 22nd, 2019. The Battlefield V is getting a Battle Royale mode. EA also announced a sequel to Unravel. You can watch EA's full livestream on YouTube or Twitch.
Microsoft's event took place at 1 PM PT on Sunday, June 10. That's 4 PM ET and 9 PM BST the same day. The Redmond company showed off tons of new games at the briefing besides hinting at a new Xbox console. Microsoft announced Halo Infinite, Ori and the Will of the Wisps, Crackdown 3, Sea of Thieves, and Forza Horizon 4 among other things. Unfortunately, Crackdown 3 has been delayed until February 2019. You can still watch Microsoft's livestream on Twitch, YouTube or Mixer.
This CTA Is The Best-Performing Hedge Fund This Year
As equity long/short hedge funds have struggled this year, managed futures funds have been able to capitalize on market volatility and generate some of the best returns in the hedge fund industry. The managed futures sector refers to funds known as commodity trading advisors, or CTAs, which generally use a proprietary trading system to trade Read More
Bethesda also held its press briefing on Sunday, June 10th. This time, its conference began at a more reasonable hour, kicking off at 6:30 PM PT or 9:30 PM ET. Bethesda unveiled new trailers for games like Fallout 76, Rage 2, Doom Eternal, Prey Mooncrash, Wolfenstein 2: Youngblood, and Starfield. The Fallout 76 will be "entirely online," but it will still offer single player capability. You can watch Bethesda's livestream on YouTube or Twitch.
Upcoming E3 2018 keynotes:
Monday, June 11th
– SQUARE ENIX
The Japanese developer is holding its E3 event at 10 AM PT / 1 PM ET / 6 PM BST on June 11. Square Enix is coming back to E3 for the first time since 2015. It is expected to talk about the much-awaited Kingdom Hearts III and the Shadow of the Tomb Raider. Square Enix has also been working on a game based on Marvel's Avengers franchise, which could be announced at E3 2018. The rumor mill claims there could also be new entries in the Life Is Strange and Just Cause series. Square Enix could also offer an update on Final Fantasy XVI.
You can watch Square Enix's press briefing on YouTube or Twitch.
– UBISOFT
Ubisoft's presentation is scheduled to begin at 1 PM PT / 4 PM ET / 9 PM BST on June 11th. You can watch its livestream on YouTube or Twitch. The developer will almost certainly announce the Assassin's Creed Odyssey and talk about The Division sequel. Other expected announcements are Beyond Good and Evil 2 and Skull and Bones. Ubisoft has a knack for surprising its fans, so be ready to see something unexpected.
– PC GAMING SHOW
Folks at PC Gamer are once again hosting a dedicated briefing for PC gaming. Their presentation is scheduled to begin at 3 PM PT / 6 PM ET / 11 PM BST on June 11th. PC Gamer will broadcast the event live on Facebook, YouTube, and Twitch. PC Gamer has promised more unannounced games, new footage and unrevealed trailers than any previous year. Presenters at the PC Gaming show include Stardock Entertainment, Team 17, Sega, Oculus Rift, Double Fine, Cloud Imperium Games, and Crytek.
– SONY
Sony's presentation is set to begin at 6 PM PT / 9 PM ET on June 11th. Fans can watch its livestream on YouTube or Twitch. The company doesn't have any major first-party surprises this year. It has already said that its briefing would revolve around four games: Spider-Man, Death Stranding, The Last of Us: Part III, and Ghost of Tsushima. There will also be PlayStation-related announcements from third-party developers. We could see something new from FromSoftware.
Tuesday, June 12th
– NINTENDO
The company behind the blockbuster Nintendo Switch console will kick off its presentation at 9 AM PT / 12 PM ET / 5 PM BST on Tuesday, June 12th. Gamers are expecting a lot from Nintendo, but the primary focus is going to be Super Smash Bros for Nintendo Switch. The Japanese company will also unveil games that will be released to the Switch throughout this year and the next. Fortnite, Pokemon, Metroid Prime 4 and a few others are expected to be part of the presentation. You can watch Nintendo Direct on YouTube or Twitch.
Which E3 2018 briefings are you most excited about? Let us know in the comments below.
Updated on