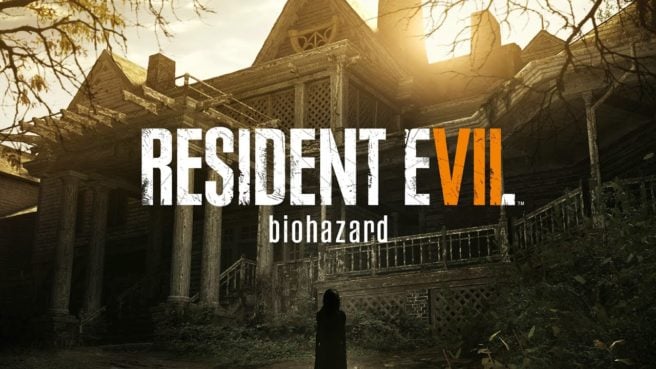 Just weeks before the E3 trade show, Japanese game developer Capcom has announced that it is bringing the highly successful Resident Evil 7 to Nintendo Switch. It will be a valuable addition to the Switch's library of third-party titles. The developer is expected to announce more titles for the Nintendo Switch and other platforms at the E3 show. Unfortunately, Capcom said the Resident Evil 7 would be a Japan-only release, at least for now. It will be available only in Japanese language. There is no English support.
Capcom is set to release the title on Nintendo's Japanese eShop on May 24th. Nintendo Switch owners will be able to play it only via cloud. It means you'll not have to install the game on your console. The Resident Evil 7: Biohazard requires 24GB of free storage space and Nintendo Switch has only 25GB without external memory. So, it's a good thing that Capcom decided to release it via cloud.
Instead of downloading the full game, you'll just have to install a 45MB file on your Nintendo Switch to run the cloud service. The game is officially titled in Japan as Biohazard 7: Resident Evil Cloud Version. It would work the same way cloud gaming services such as PlayStation Now work. It will stream the game from Capcom servers to your console. You will need a steady and fast Internet connection to be able to play.
David Abrams Explains How To Value Stocks
Continued from part one... Q1 hedge fund letters, conference, scoops etc Abrams and his team want to understand the fundamental economics of every opportunity because, "It is easy to tell what has been, and it is easy to tell what is today, but the biggest deal for the investor is to . . . SORRY! Read More
Capcom has told Nintendo Switch users that they will be able to experience the Resident Evil 7 while playing both undocked and docked. The developer didn't mention when the Western Nintendo Switch owners will be able to play the game. The Resident Evil 7 Cloud version includes all four DLC packs released on PC and console. They are the base game, the Banned Footage Volume 1-2, End of Zoe, and Not a Hero.
Switch owners will be able to experience the first 15 minutes of the game for free. If you want to keep playing beyond the trial period, you'll have to buy a 180-day 'service pass' for 2,000 yen ($18). Capcom will store the save files in the cloud instead of on the console itself. Save files linked to inactive accounts might be deleted, warned the developer. The US release might be announced at the E3 trade show.
Nintendo Switch is known for its hybrid design, allowing you to play in the living room or when you are outside the house. But gamers are going to have a tough time playing the Resident Evil 7 Cloud version outside of the house due to its reliance on fast and steady Internet.
Capcom released the Resident Evil 7 in January 2017 for the Xbox One, PlayStation 4, and Windows PC. It received widespread acclaim upon release, with experts praising its narrative and appearance. Capcom has sold more than 5 million copies of the title since launch. The Resident Evil 6, which was released in 2012, has sold nearly 10 million copies since its debut.
Separately, Capcom announced a few days ago that it would release Monster Hunter Generations Ultimate on the Nintendo Switch on August 28th. The Generations Ultimate will bring more hunting styles, monsters, and deviants. Capcom had previously made it clear that Monster Hunter: World, which is already available on the PS4 and Xbox One, will not be released on the Nintendo Switch. The Generations Ultimate is going to be a follow-up to the 2016 Nintendo 3DS game Monster Hunter Generations.
The Monster Hunter Generations Ultimate will allow you to team up with as many as three players via local or online multiplayer simultaneously. You'll also be able to transfer and save data from the original Monster Hunter Generations. As a brave hunter, you'll be fighting against larger-than-life beasts. You have to defend each of the four villages in the game from the Fated Four monstrosities.
The Generations Ultimate will bring six hunting styles including an Alchemy Style and a Brave Style. The Alchemy Style will give you the ability to create useful stuff during combat, while the Brave Style will reward you with new moves upon landing successive attacks. The game will also have a new Elder Dragon, many new weapons, and other items for custom hunting experience. You'll be able to build new weapons using the skin and bones of the beasts you kill.
The Nintendo Switch has been around for more than a year, and it continues to sell in large volumes. The Switch helped boost Nintendo's FY2017 profits by 505% to 178 billion yen ($1.6 billion). The Japanese company said it had sold more than 17.7 million Nintendo Switch consoles since launch. Nintendo aims to sell another 20 million Switch units in the current fiscal year.