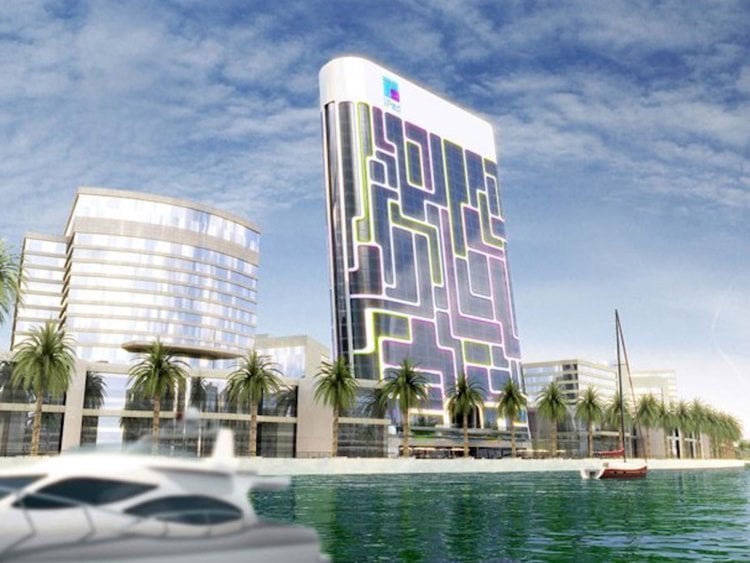 Have you ever wanted to live in a giant iPad or an iPod? Hong Kong-based architect James Law has almost completed the construction of a building that combines the design and properties of both. According to reports, the architect has integrated smart technology in the giant iPod shaped apartment building similar to all the technology found inside Marvel's Iron Man's suit.
The building was nicknamed "The Pad." When the construction of the building was first started in 2006 in Dubai's Business Bay, it was called the iPad Tower. However, due to economical issues, it took more than a decade to complete the building, which is set to open this year.
Law told Business Insider that with The Pad, he is looking to combine technology, software and architecture in order to create a structure that is capable of assisting its residents at all kinds of needs, and meet all of their demands.
Fund Manager Profile: Kris Sidial Of Tail Risk Fund Ambrus Group
A decade ago, no one talked about tail risk hedge funds, which were a minuscule niche of the market. However, today many large investors, including pension funds and other institutions, have mandates that require the inclusion of tail risk protection. In a recent interview with ValueWalk, Kris Sidial of tail risk fund Ambrus Group, a Read More
Architecture "used to just be about the concrete, steel, and the glass, and the shape of a building. But now I think we're living in a world where those materials are just the basic materials," Law told BusinessInsider. "There are now new materials like technology, smart material, bytes of content, and interactivity."
Law's design for The Pad, which looks like an iPod that is tilted toward a docking station, also won an international award in a competition in which he had to beat out renowned architects such as Zaha Hadid and Norman Foster.
There are 231 "intelligent" apartments residing in the giant iPod shaped apartment building, which includes a virtual reality projection wall which is capable of changing locations, as well as a bathroom that successfully checks the physical state of the residents by analyzing their health and displaying the results on the mirror. There are also RFID tags that serve as keys for the apartments.
"You are selling more than just space," Law said. "You are selling the infinite possibilities of participating with all our technology in that space." He also compared the building's unique design to the armor that the comic and movie hero Iron Man uses to fight criminals and aliens.
"In this sense, once you put this armor on, you have extra capabilities and extra possibilities about how you can experience life," Law said, adding that similar to Iron Man's armor, the apartments safely "adapt to the environment."
The giant iPod shaped apartment building is scheduled to open later this year, and is tilted at a 6.5 degree angle so that it can uniquely mimic an iPod placed in a dock.
"Some bricks are the old clay bricks and the concrete bricks, and then there are the new bricks, which are technology, the new bricks of new ideas, new strategies, new forms, new models, new typologies," Law said.
According to Law, the future residents would be capable of adding new, unique features to their apartments, similar to how an iPhone user downloads apps from Apple's App Store. It will also allow residents to monitor heating and security from their own iPhone.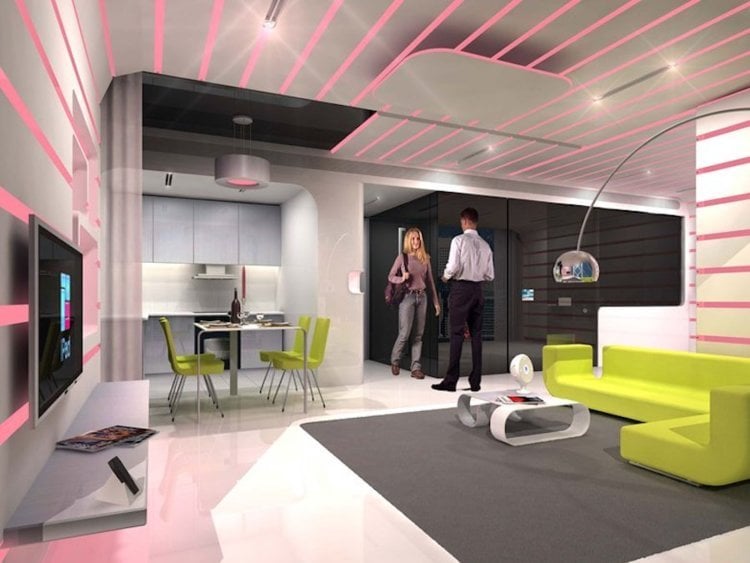 "You'll be able to really maintain or keep a relationship with your home," he said.
The apartments of the giant iPod shaped apartment building are also equipped with a feature known as iReality, a virtual reality projection that views 62 different world destinations. Residents can also use the wall for video chatting with their family members and friends.
Also, Law wanted his own designed building to match iPod features and have "software inside that helps you curate the enjoyment of your life, your music, your photos."