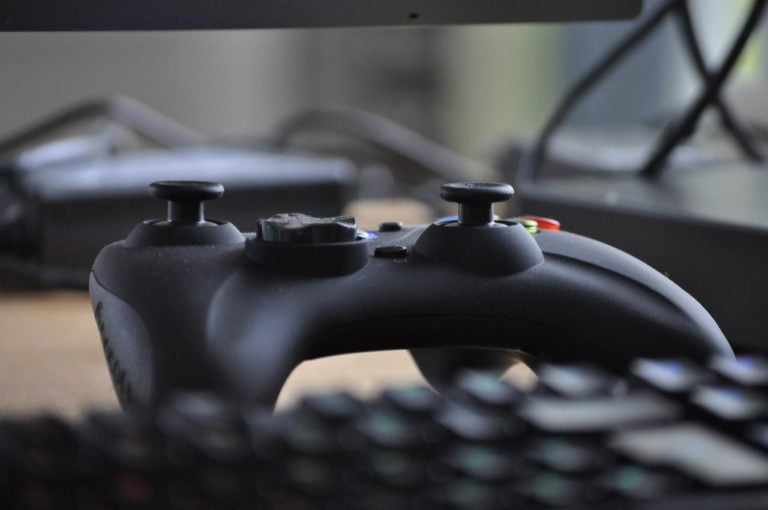 E3 2018 is rapidly approaching, and as the biggest video game conference of the year ramps up, Sony has other plans than announcing the PlayStation 5.
The PlayStation 4 has been out for quite some time, leaving many wondering when exactly we'll see a sequel to the world's most popular console. New news suggests that Sony's strategy for E3 2018 isn't to announce a brand new console, rather spending time on re-calibrating player expectations.
At the Electronic Entertainment Expo trade show in Los Angeles next Month, Sony has announced that the PlayStation event will focus on Death Stranding, Ghost of Tsushima, Spider-Man, and the Last of Us Part II. While some have taken this as a sign that the PlayStation 5 might be announced at E3 2018, it's very unlikely that we'll see much in the way of news about the upcoming console.
Hedge fund managers present their best ideas at Robinhood [In-Depth]
The latest Robinhood Investors Conference is in the books, and some hedge funds made an appearance at the conference. In a panel on hedge funds moderated by Maverick Capital's Lee Ainslie, Ricky Sandler of Eminence Capital, Gaurav Kapadia of XN and Glen Kacher of Light Street discussed their own hedge funds and various aspects of Read More
While we may not see news of the PlayStation 5 at E3 2018, a launch in 2019 would make sense given as it follows the traditional cycle of a manufacturer making a new console every five-to-six years. However, it's not looking as likely at this point that we'll see a 2019 launch of the PlayStation 5 with a 2020 release looking far more likely.
Considering that the Xbox 360 lasted around eight years before the Xbox One and PlayStation 4 launched, it's clear that Sony wants to prove that their console has the staying power of its competitors. While Sony has undoubtedly won this generation in terms of market share when competing with Microsoft, all it takes is a badly timed release to put them back on the bottom.
The longevity of the PlayStation 4 is also expected to be a little longer than it would be usually considering the recent launch of the PS4 Pro. If Sony were to release a brand new console so soon after the launch of their Pro model, they may end up with some unhappy customers who made a significant investment with the understanding that it would be relevant for quite some time.
Another thing worth keeping in mind is that Sony is currently seeing a big boom in profits from free games like Fortnite in which players are spending millions collectively through micro transactions. If the company is to reboot the console so soon, they may see lower profits from their PS4 console which is currently still churning out revenue.
With E3 2018, Sony is likely going to do their best to keep fans' expectations realistic. Rather than hyping up the crowd about a new console that is likely at least a opulent of years away, the team will be taking steps to increase awareness of some major titles that are coming to the console within the next year or two.
All of these games are expected to launch sometime around 2019, except perhaps Death Stranding which keeps getting pushed back further and further. Still, considering the fact that the mind behind the game is Hideo Kojima of Metal Gear Solid fame, it's clear that we're in for a treat once the game finally launches.
While it's not expected that we'll see a PlayStation 5 announcement at E3 2018, it is much more likely that we'll see some sort of major announcement from some sort of third-party developer. At such a major conference, it wouldn't be a good look for Sony to solely focus on new information on already-announced games. A reveal of a major title may help distract from the fat that we're still a ways away from the PlayStation 5
When we do see the PlayStation 5, however, it will likely be a big step forward for Sony. After pretty clearly winning the console war this generation, the company has a good base to build from when it comes to this upcoming collection of consoles.
While the Xbox One X is the most powerful console on the market by a decent margin, The PlayStation 4 still boasts an incredible selection of titles as well as a higher player base – a combination that makes it a more attractive option for those who are making exclusive games.
We already anticipate that we'll see some major announcements in the form of software at E3 2018 rather than any console news, but that doesn't necessarily mean that we won't receive news of the PlayStation 5 anytime soon. Reports and rumors already suggest that multiple developers have received a PS5 test kit – making it likely that the console is decently far along in development.
While many were clamoring for a PlayStation 5 announcement at E3 2018, the fact remains that launching the console so early would be shooting themselves in the foot. There's still a significant amount of life left in the console – especially with massive titles like Fortnite keeping millions of people playing every day.
When PlayStation 5 does launch, we sure hope that it includes some sort of backwards compatibility. The library of the PlayStation Store is more robust than ever before, and having to say goodbye to all of those games would definitely be a bummer. A new console with support for the past could certainly give Sony a leg up in this upcoming generation.
E3 2018 will be held from June 12 – 14 and we'll find out more about what's coming from Sony as soon as the conference starts.