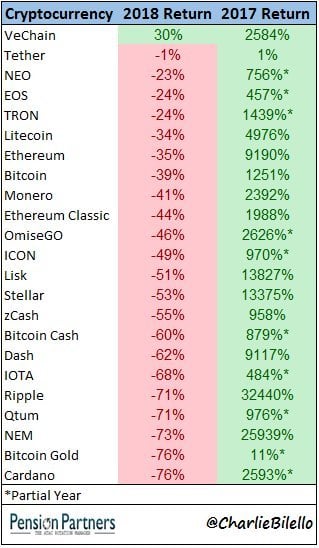 Hello from Greece.
The sun is shining, the water is crystal blue, and the food is amazing.
Hedge Fund Launches Jump Despite Equity Market Declines
Last year was a bumper year for hedge fund launches. According to a Hedge Fund Research report released towards the end of March, 614 new funds hit the market in 2021. That was the highest number of launches since 2017, when a record 735 new hedge funds were rolled out to investors. What's interesting about Read More
I should be unplugging from the markets, but I'm still looking for good buys. I'm the type of person that goes mad if I just sit and do nothing.
My criteria is getting stricter, and jumpy markets are giving opportunities for nice entry points.
Q1 is out of the way and the market finally went negative. A measly -2% or so.
By being on top of my portfolio, staying more "active" and being critical of position sizing, my portfolio is holding up well in positive territory.
Let's keep things rolling in Q2.
What We're Reading in the Media
Cryptocurrency 2018 Overview
After a huge run in 2017, most cryptocurrencies are being decimated in 2018.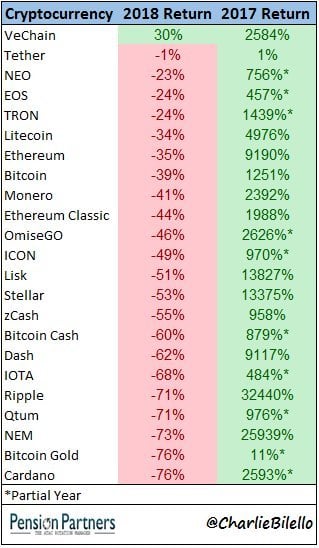 The rise and fall of Circuit City (PDF)
An interesting and well written piece on the demise of Circuit City. I recall looking at their financials and seeing the many red flags that make you want to run from a retailer.
Things like:
falling revenue
slower turnover
increasing COGS
Not good signs with any business.
Couple of quotes that got me thinking.
"But the time you get in trouble is when you think you know the answers."
"Under pressure from shareholders, Circuit City spent almost $1 billion between 2003 and 2007 buying back stock at an average of $20 per share. But the purchases couldn't offset the fact that Circuit City's business was failing, and the stock was worth only $4.20 per share by the end of 2007."
Buffett says that the business model has to be easy so that any idiot can run it, but in Circuit City's case, rather than adapting and improving, they spread their focus on other areas and tried to revive the company through one bad decision after another.
Also, stock purchases are not always good. Only if a company is fundamentally strong, is it a good decision. Otherwise, better to spend that money elsewhere.
Other reading links:
When breaking up is hard to do
What is Old School Value?
Old School Value is a suite of value investing tools designed to fatten your portfolio by identifying what stocks to buy and sell.
It is a stock grader, value screener, and valuation tools for the busy investor designed to help you pick stocks 4x faster.
Check out the live preview of AMZN, MSFT, BAC, AAPL and FB.
Updated on