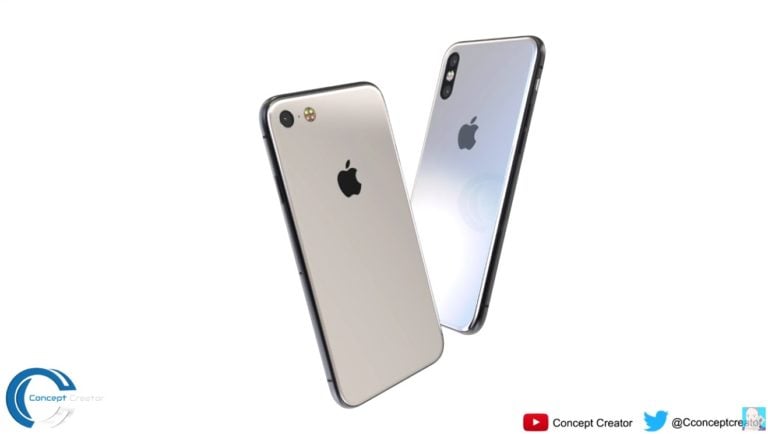 The format of Apple's 2018 lineup is the worst kept secret of the season, with a near-guarantee that we'll once again see three new iPhones released, including a 6.1-inch LCD iPhone that is intended to be a replacement for the 5.8-inch iPhone X, as well as a bigger version that is said to be named the iPhone X Plus with an OLED screen and a size of 6.5 inches. According to a new DigiTimes report, the iPhone 11 cost may be considerably cheaper than the phone it is meant to replace.
It's important to take any DigiTimes report with a grain of salt, as their track record as far as accuracy has not always been the best. Still, they have had their situations in which the information turned out to be true, so it's a real possibility that the iPhone 11 cost may actually be lower than what it costs to produce the iPhone X.
iPhone 11 Cost
Greenlight Capital Full Q2 2021 Letter: Einhorn Thinks Inflation Is Here To Stay
David Einhorn's Greenlight Capital returned -2.9% in the second quarter of 2021 compared to 8.5% for the S&P 500. According to a copy of the fund's letter, which ValueWalk has reviewed, longs contributed 5.2% in the quarter while short positions detracted 4.6%. Q2 2021 hedge fund letters, conferences and more Macro positions detracted 3.3% from Read More
While the iPhone X managed to snag the title of fastest selling iPhone in history, it actually underperformed Apple's lofty sales expectations. If the iPhone 11 cost is lower in terms of production, Apple may see dramatically improved profits if they are to sell a similar amount of phones as what we saw with the X. Additionally, a higher margin may allow the company to knock the iPhone 11 cost down at retail, which may help make up for the mixed publicity the iPhone X got for being one of the most expensive smartphones in history.
According to the DigiTimes report, the 5.8-inch iPhone 11 cost will be around 10% cheaper to produce. Considering that the iPhone X costs around $400 to make, that equates to about $40 in savings. That may not seem like a lot, but when you multiply it over the millions of phones that Apple will likely ship in this upcoming fall season, the iPhone 11 cost savings will be significant.
Moving forward – at least for the next generation – Apple will be introducing two new OLED-screened iPhones, which may actually make the savings of the iPhone 11 cost even more significant for the end user when compared to the more expensive models. By offering a successor to the iPhone X at an even lower price point, the choice to make the upgrade will be clear even for those who aren't interested in a phone with a similar or higher price than the iPhone X – an aspect that it's likely safe to expect from the OLED iPhones.
Will Customers Actually See A Lower Price?
All of this is assuming that Apple passes the iPhone 11 cost savings onto the end user, which may be a good business strategy but perhaps not one that the tech giant actually needs to take advantage of. With how exceptional the sales were for the iPhone X – even if they fell short of what they'd hoped – the company has the knowledge that customers are willing, indeed, to pay a premium for the latest Apple device. Traditionally, the company has made quite a lot of money by charging a premium for devices that are as much status symbols as they are functional phones.
As mentioned above, it's important to keep in mind that DigiTimes doesn't exactly have a perfect record when it comes to reporting such things. As such, you shouldn't start preparing for a drastic reduction in iPhone 11 cost by any means, as even if this data turns out to be true, it's certainly possible that Apple could make the decision to pocket the profits rather than start sharing them with their customers.
As we get closer to the season in which we can expect another batch of iPhones to release, we should have more information as to what exactly we'll see in terms of iPhone 11 cost. At this point in time, all we have is speculation and rumors which doesn't give us much of value to rely on.