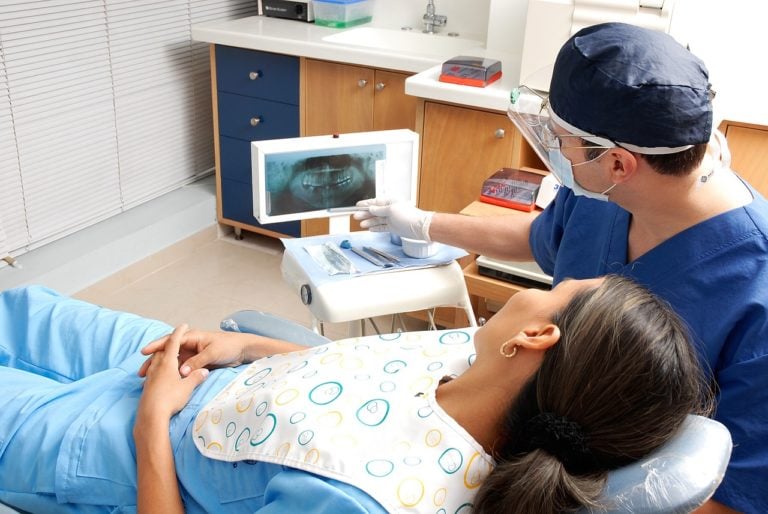 Advisor Perspectives welcomes guest contributions. The views presented here do not necessarily represent those of Advisor Perspectives.

I like my dentist. He's kind and compassionate.
I have absolutely no idea what he's doing when he tells me what procedure he is going to perform. I do know that dentistry is very expensive. A porcelain crown has an average cost of $1,430, without insurance.
How A Weakening PE Market Serves As Another Sign Of A Weakening Economy
Amid the turmoil in the public markets and the staggering macroeconomic environment, it should come as no surprise that the private markets are also struggling. In fact, there are some important links between private equity and the current economic environment. A closer look at PE reveals that the industry often serves as a leading indicator Read More
While dentistry done by a competent professional should be almost pain free, for most of us, a trip to the dentist is fraught with anxiety. Some people find the long needle used to inject local anesthesia is as intimating as the dental drill.
Yet, despite the anxiety and cost they inflict, dentists have mastered the skills that allow them to persuade patients they will have pleasant and positive outcomes. Advisors can learn from them.
Skill of dentists
The American Dental Education Association (ADEA) lists "Competencies for the New General Dentist," but how we do really know our dentist meets those standards?
This blog post provides some helpful suggestions, but following them is no guarantee your dentist is qualified.
I place significant weight on education (both where they went to professional school and their continuing education).- You can find a list of the top 14 dental schools in the U.S. here.
There are many excellent training centers for continuing dental education, including the Kois Center, the Las Vegas Institute for Advanced Dental Studies, the Pankey Institute, the Dawson Academy, and the Spear Education Center.
But few patients will take the time to do a deep dive on this issue. Their reluctance is explained by the personality traits of successful dentists.
Technology
Many dentists say they have the "latest technology." Few do. It's expensive and can be difficult to justify.
Personally, I wouldn't use a dentist who didn't have the latest digital x-ray equipment, laser cavity-detection equipment and CAD/CAM technology, like CEREC and E4D, which gives dentists the ability to give you milled metal-free crowns, veneers, onlays and inlays in one office visit, while you wait.
Laser dentistry is the most significant advancement in decades. No one likes the drill. Some manufacturers, like Waterlase and Solea, claim their lasers can eliminate noise and anesthesia for most procedures. If a dentist in your area has these lasers (or other comparable ones), look further into this technology. I know I will.
The secret known to dentists
Think about this for a moment. You don't really understand what your dentist is doing, but you know it's expensive and potentially painful. It's unlikely you've checked his or her credentials and it's doubtful your dentist has invested in the latest technology, which could make your visit less time consuming and more comfortable.
Yet you are loyal to your dentist and are unlikely to switch. Why is that?
Read the full article here by Dan Solin, Advisor Perspectives
Updated on