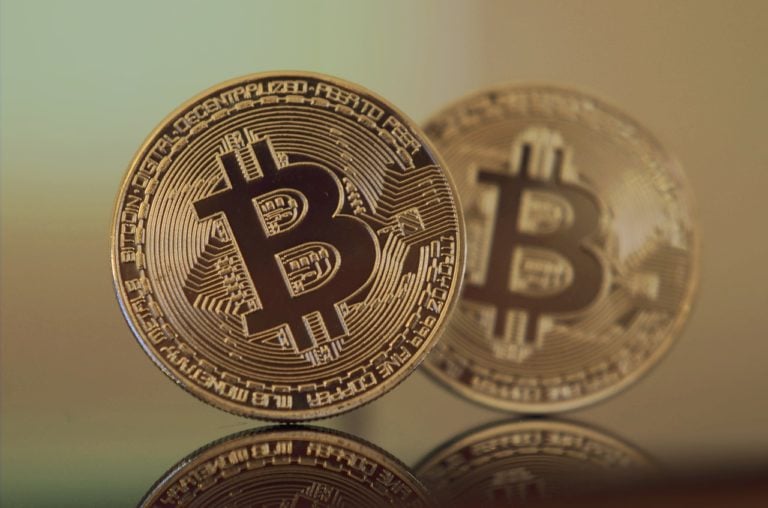 While Bitcoin continues to drop, it's not the only cryptocurrency to see a major decline. Other currency alternatives like Ripple, Ethereum, and Dogecoin are also seeing a crash after reaching record highs near the end of 2017.
Cryptocurrency Crash
December was a great month for the majority of cryptocurrencies. With Bitcoin reaching a record high of close to 20000 per coin, there were many first-time investors that jumped on board and bought into these volatile investments. It appears as if the big boom wasn't meant to last, however, as Bitcoin faced a sharp crash in the past few weeks – and it appears to still be falling.
CoinMarketCap reports that at this current time, all of the top 39 digital currencies have fallen in value over the past 24 hours – at least it terms of market capitalization. Only five of the top 100 currencies have actually increased in value over the same period. While Bitcoin has been facing some major problems from increased regulation over the past few weeks, currencies like Ripple, Ethereum, and Dogecoin are also dealing a slump that may be difficult to climb out of.
These Are John Buckingham's Stock Picks For 2021
The economy remains in distress, although there are signs of recovery underway. John Buckingham of Kovitz, editor of The Prudent Speculator newsletter, has found that value stocks typically outperform coming out of economic downturns. Thus, he argues that this is an excellent time to be a value investor. Q4 2020 hedge fund letters, conferences and Read More
Bitcoin just dropped 8.29%, and the second largest currency – Ethereum – has fallen almost 9% within the last 24 hours. Ripple XRP, the third largest of these currencies that frequently vies for the second spot on the crypto list, has dropped nearly 5%. Bitcoin Cash and Cardano are down 8.85% and 8.98% respectively, rounding out an underperforming top five.
Dogecoin was originally created as a joke, but has actually seen a good amount of growth. It too was hit by this most recent slump, however, and dropped 10.13%. The Independent reports that out of the top 100 currencies, Syscoin had the roughest day with a 19.45% drop in value.
Troubling Regulation
Bitcoin, Ethereum, Dogecoin, and to a lesser extent, Ripple, all have a similar problem: volatility and lack of regulation. For many people, the lack of regulation is a good thing, making accessing the investments more straightforward and accessible for the average person. However, considering that cryptocurrencies as a whole have a market cap in the hundreds of billions, regulatory bodies can no longer ignore the influence of these newcomers to the financial scene.
Bitcoin has perhaps been hit the hardest with all the word of new regulation, with rumors that China would soon raise taxes on Bitcoin miners – a major problem for mining corporations that call the country home due to low power costs. This isn't the first time China has made things difficult for the cryptocurrency scene, with the country previously closing down exchanges and taking steps towards banning initial coin offerings. While the name making the news over and over again is Bitcoin, there are a number of smaller cryptocurrencies that are gaining enough traction to be greatly affected by news like this, too. We've seen drops across the board, with Ethereum, Dogecoin, and Ripple all seeing a pretty drastic drop when compared to the prices near the end of 2017.
Other countries have expressed concern over the lack of cryptocurrency regulation as well, with Israel taking steps to address Bitcoin activity in the country pending an investigation from their financial regulatory bodies.
Ripple, Ethereum, and Dogecoin setback
The most recent setback to affect the prices of currencies like Bitcoin, Ripple, Ethereum, and Dogecoin comes from South Korea, where the government has just announced that everyone trading digital currencies within the country must do so using their own name. While this may be important to address security concerns, it takes away some of the appeal of a traditionally anonymous payment method. The government will also prevent foreigners living outside of South Korea without a local bank account as well as anyone under 19 from buying and selling any cryptocurrencies. While this change may not affect the majority of crypto users, any sort of regulations or restrictions on this historically unregulated market can potentially cause a crash like the one the market is currently in the midst of.
However, interference from the government isn't the only thing affecting the price of currencies like Bitcoin, Ripple, Ethereum, and Dogecoin. Because the currencies aren't tied to any real world entity (although Ripple is owned by a company), the prices can spike and drop drastically over short periods of times. Additionally, even minor rumors can cause massive sell-offs, which is far less common with traditional investments like stocks that are tied to a company's performance. After CoinMarketCap removed South Korean prices from their website, that choice from a single website alone caused a crash across the market. Rumors about industry changes that haven't been confirmed also have a significant impact on the price of cryptocurrencies.
After the record highs we saw in December, it seems like the prices keep falling lower and lower rather than bouncing back. While currencies like Bitcoin have overall shown an incredible amount of growth, an increase in regulation could certainly stifle the growth of the top cryptocurrency as well as the majority of alternative coins.