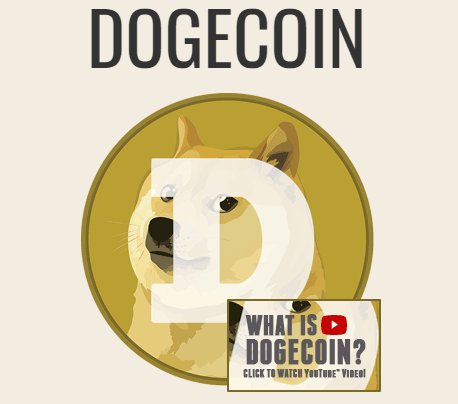 Remember Dogecoin, the cryptocurrency that got its name from an Internet meme and was created as a parody, is now going wild. This cryptocurrency is worth more than $2 billion now, and is fast emerging as a Bitcoin alternative.
Dogecoin – the journey so far
On Christmas Day, the cryptocurrency breached the $1 billion level. And, about two weeks later, on Sunday, it crossed the $2 billion mark. According to CoinMarketCap, the cryptocurrency has hit the maximum of $0.018773, giving it a market cap of $2.12 billion. In December, Dogecoin has grown by 400%.
Launched in 2013, Dogecoin was inspired by an online craze of a specific Japanese dog breed.
Crypto Hedge Fund Three Arrows Blows Up, Others Could Follow
A few years ago, crypto hedge funds were all the rage. As cryptocurrencies rose in value, hundreds of hedge funds specializing in digital assets launched to try and capitalize on investor demand. Some of these funds recorded double-digit gains in 2020 and 2021 as cryptocurrencies surged in value. However, this year, cryptocurrencies have been under Read More
"'Doge' is our fun, friendly mascot! The Shiba Inu is a Japanese breed of dog that was popularized as an online meme and represents dogecoin," Dogecoin's website reads.
Speaking to Motherboard in 2013, Dogecoin cofounder Billy Markus said, "The price doesn't even matter."
At the time, it was widely believed that the investors would play with this fake currency for some time, and then move on.
"Eventually, it will become outdated. And with that, the network will organically wind down," founder Jackson Palmer told Coindesk earlier.
However, with the cryptocurrency market booming in 2017, Dogecoin also went for a ride. In February 2014, the digital currency was valued at about $90 million, while at the start of 2017, its market value was $20 million. And now it's value is over $2 billion. Similar to Bitcoin, Dogecoins are "mined" using computer processing power. However, unlike Bitcoin, there is no upper limit to the number of Dogecoins that can be mined.
Dogecoin was little known prior to its unbelievable run. However, in sporting circles, this cryptocurrency is a known name, thanks to its sponsorship deals. A year after it was founded, members of the Dogecoin community helped Nascar driver Josh Wise by contributing $55,000 worth of Dogecoins. In the same year, backers sent the Jamaican bobsleigh team to the winter Olympics by raising $25,000, notes the BBC.
Will Dogecoin prove a Bitcoin alternative?
Dogecoin is clearly another example of the craze surrounding the cryptocurrencies, especially Bitcoin, which now commands a value of more than $270 billion. Another popular Bitcoin alternative is Ethereum, which breached the $1,000 mark last week. Overall, the total market value of all the cryptocurrencies is more than $750 billion, with Bitcoin accounting for 34% of that, according to CoinMarketCap.
Despite the boom in the value of the Dogecoin, its founder is not very happy.
"The fact that most conversations happening in the media and between peers focus on the investment potential is worrying," Palmer said a week back, according to the BBC.
Several analysts are also concerned with this sudden rise in Dogecoin's value. Speaking to Express.co.uk, Lewis Tuff, chief platform engineer at Revolut, said that the new investors in the cryptocurrency sphere are backing the low-cost currencies as they get comparatively more with little investment.
Tuff, however, does not see it as a wise decision. "The recent surge in dogecoin's price illustrates the huge demand for cryptocurrencies, but ultimately those altcoins that survive long-term will be the ones that provide utility beyond speculation," Tuff told Express.co.uk.
Updated on