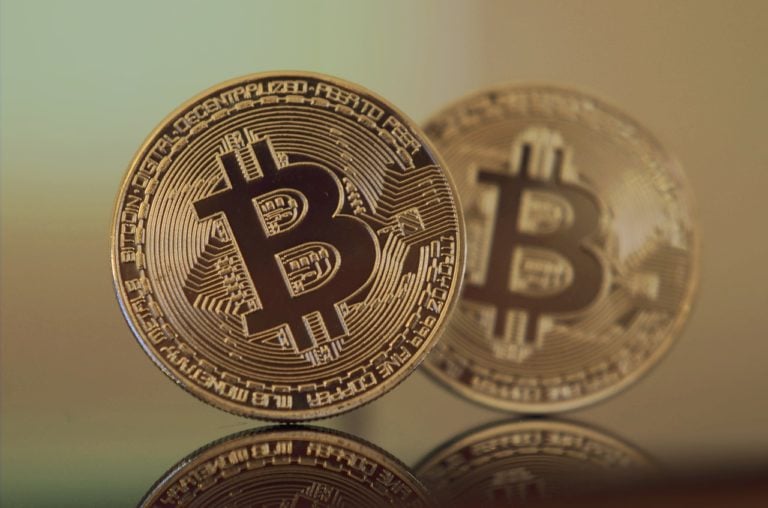 Nothing like waking up on a Monday morning, to see the Bitcoin price falling 10%, right? That is what happened this morning as cryptocurrencies took another hit to start a week. It probably won't last, and it is already starting to climb back.

Bitcoin Price Drops Because Of South Korea
Yup, South Korea did it again. They dropped a bombshell of a news item and the cryptocurrencies were rocked. Today, it was the fact that they are going start taxing cryptocurrency exchanges at 24.2%. That kind of news always sends a shock wave through the markets. Sometimes there are sell offs that send prices lower and sometimes it's just a matter of them all being highly speculative to begin with.
South Korea was also responsible for last week's price drop when they continued talk about banning all cryptocurrencies from the country. It seems like they may have walked back on that and decided the government could make money off of them as well. This should actually have been good news for the market. If the South Korean government is now taxing cryptocurrency exchanges, that means they have come to grips with its existence and see a way to coexist with them. They certainly won't start banning them once they are making a billion Won per year. This should, once it sinks in, send prices back upward.
How A Weakening PE Market Serves As Another Sign Of A Weakening Economy
Amid the turmoil in the public markets and the staggering macroeconomic environment, it should come as no surprise that the private markets are also struggling. In fact, there are some important links between private equity and the current economic environment. A closer look at PE reveals that the industry often serves as a leading indicator Read More
What Drives Bitcoin Price Changes?
Bitcoin price, and all cryptocurrency prices, are speculative. It is all about how much will someone else pay for it at this very moment. This has actually led to some mainstream acceptance as two groups, Chicago Board Options Exchange, and Chicago Mercantile Exchange, both listed Bitcoin futures that close this month. The CBOE futures closed with Bitcoin dropping from $17K to $10,900. The CME Bitcoin future is still open until January 26th. Theirs is different in that it uses a price average from four exchanges; BitStamp, GDAX, itBit, and Kraken. The CBOE future only used the Gemini exchange. The CBOE was for one coin and the CME is for 5 Bitcoins.
Mostly, cryptocurrency exchanges are moved by investor trading. The main other factor lately is news out of Asia. When China talked about again cracking down on cryptocurrency exchanges and mining, the market dipped. South Korea announced they were thinking about banning cryptocurrencies altogether and the market dipped. When bitcoin.com co-founder Emil Oldenburg, decided that Bitcoin was pointless and sold off all of his, it drove Bitcoin price down. That's how the cryptocurrency markets work. They are based on perception because there is no physical thing backing them.
Cryptocurrency 1.0
However, Bitcoin is cryptocurrency 1.0. The network is slower than others and the fees are much higher than others. Oldenburg basically moved his company away from supporting Bitcoin and moved it into Bitcoin Cash, another cryptocurrency. The Bitcoin Cash network has technical changes from the original Bitcoin. This means it is faster, and fees are lower. But not everyone is leaving Bitcoin and this is keeping the Bitcoin price rising in general.
Many financial and cryptocurrency analysts believe that the Bitcoin price could still reach somewhere between $80-100,000 in 2018. That's a whole lot of room to grow yet. So while the Bitcoin price opened higher and then shed 7% on the day, and dropped as low as 10%, it is bouncing back off that support level of $10,000. That's the number right now that many believe is the lowest the price will be for any amount of time.
Time to Buy?
This is not financial advise, it's more like analysis. We are not giving you any information that you could not go do your self. We are not telling you to or not to invest in Bitcoin or other cryptocurrencies.
That said, the current price may be a good entry point for investment. With it being much closer to what maybe believe to be the lower support level, it probably won't go down. We have already seen the Bitcoin price reach almost $20,000. If it were to reach that again, and someone bought Bitcoin today, they could reach nearly 100% in return on that investment. If someone were to buy today and it reaches the expect $80,000 price, that's a sevenfold return on investment. There are few other investments that could match that sort of return in a single year. However, that would be a long term hold position and when many invest that much money, it's hard for them not to get itchy trigger fingers and sell, only to have sellers remorse later when the price continued to rise. Some investment experts have said that to prevent that, only sell 75% of your investment and keep a 25% position.
Again, not financial advice here, this is, much like the Bitcoin price, just highly speculative conjecture. No one really knows what the future of Bitcoin is, and that is part of the fun of investing in cryptocurrencies.
Updated on