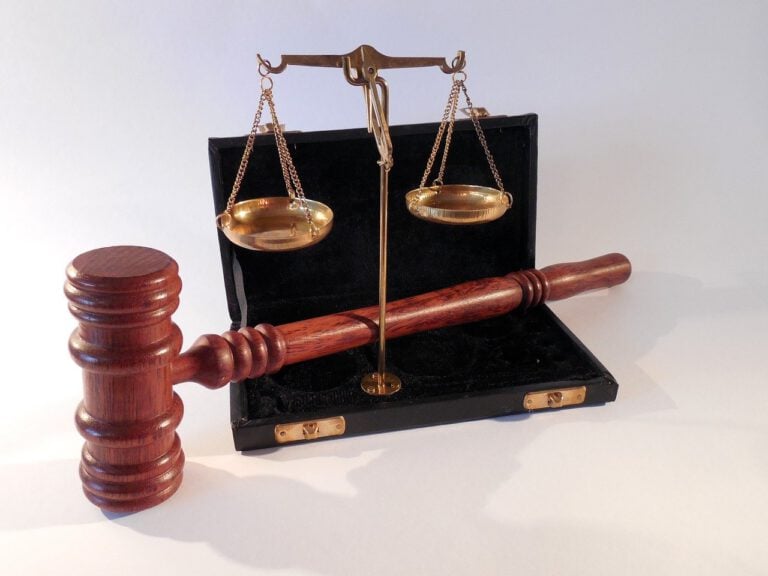 Weinstein Hung Jury – Nullification Possible; Weekend Off Could Change Minds, Desire to Send Message
Washington, D.C., February 21, 2020 – The jury's note that it appears deadlocked on at least one count, plus that jurors will spend the weekend home subject to influence by families and friends, means that it is possible that key aspects of the case against Harvey Weinstein will be decided by a single juror who exercises his or her constitutional right to refuse to convict, not believe there's insufficient proof of guilt, but because the juror believes that a conviction would for some reason not be fair or in the public interest, suggests public interest law professor John Banzhaf.
Q4 2019 hedge fund letters, conferences and more
Gates Capital Management Reduces Risk After Rare Down Year [Exclusive]
Gates Capital Management's ECF Value Funds have a fantastic track record. The funds (full-name Excess Cash Flow Value Funds), which invest in an event-driven equity and credit strategy, have produced a 12.6% annualised return over the past 26 years. The funds added 7.7% overall in the second half of 2022, outperforming the 3.4% return for Read More
Although some commentators have opined that the note suggests that the juror are unanimous in agreeing that Weinstein is guilty of at least some of the charges, such votes are at most tentative, and any juror may switch positions based upon "sleeping on it," second thoughts, subtle or indirect influences by families and/or friends over the weekend, etc., notes Banzhaf.  On the other hand, the fact that defense counsel were reportedly willing to accept a split verdict Friday afternoon may suggest that they feel that the tentative unanimous verdicts may favor Weinstein.
Jury nulifcation of Weinstein
One or more jurors, faced with the reality that they will finally be forced to cast votes on Monday which will be decisive, may base their decision on some or even all counts upon the doctrine of juror nullification - similar to jury nullification - which permits a juror to cast a vote based not upon the evidence and the law, but rather upon his or her own conscience, and sense of what outcome would be in the public interest, notes Banzhaf.
He notes that many commentators, both males and females, feel strongly and have said that the #MeToo movement has gone too far, that men have been charged for actions which were generally accepted or at least tolerated by many at the time, that some rape claims have been exaggerated if not fabricated, and that the movement has adversely affected women in the workplace because men are increasingly reluctant to mentor or even to work closely with them.
Harvey Weinstein Case
Interestingly, notes Banzhaf, this tactic of "juror nullification," closely related to the better known "jury nullification," is completely legal, and has been sanctioned by the Supreme Court.  Indeed, just a few months ago, the Colorado Supreme Court held not only that jury nullification was legal in a controversial criminal case, but also that activists supporting jury nullification could distribute leaflets describing and advocating it to people reporting for jury duty at a courthouse.
Jurors have frequently refused to vote for a conviction because they might see such an outcome as unfair or not in the public interest.  Thus many jurors refused to convict young men of burning their draft cards, despite overwhelming evidence, because of their feelings about the war. Decades earlier, northern jurors refused to convict those charged with aiding runaway slaves, and southern juries refused to convict those charged with crimes against blacks, in each case based upon personal feelings.
Jurors refused to convict former DC Mayor Marion Barry despite a videotape showing him smoking crack, and jury nullification apparently played a major if not controlling role in many recent criminal verdicts involving varied defendants including: penis-slicer Lorena Bobbitt; the Menendez brothers (Trial 1); subway shooter Bernhard Goetz; Iran-contra figure Oliver North; former Philippines first lady Imelda Marcos; New York black activist Al Sharpton; reputed mob boss John Gotti (early trials); and the beating trials of Reginald Denny as well as Rodney King (Trial 1).
Jury nullification coming?
Moreover, many also believe that jury nullification was the reason why a jury refused to convict O.J. Simpson of murder, especially after Johnnie Cochran was able to subtlety suggest it to them by arguing that they should vote their consciences rather than being bound by the law and the judge's instructions; i.e., that they should decide guilt or innocence "where you don't do violence to your conscious (sic), but you do the right thing. And you are the ones who are empowered to determine what is the right thing."
The phrase "Do The Right Thing" was, apparently not coincidentally, the title of a Spike Lee movie, well known to most black jurors, in which viewers are asked to decide whether a frustrated black teenager who threw a garbage can through a window was justified; with Lee arguing that black viewers would never vote for a conviction.
Interestingly, Weinstein's defense lawyer Donna Rotunno also urged the jurors that this was their chance to do the right thing.  She suggested that they use their "New York City" common sense and acquire her client because "he was a target of a cause and of a movement."