What can a face tell you? Beauty is a mystery, and human beauty all the more so. An attractive face holds a power that is beyond rational explanation; when Christopher Marlowe said that Helen's face launched a thousand ships he referred to the fact that beauty can stir us to risk life, empire, and fortune. And it works the other way, too: many an empire and many a fortune has been founded upon that obscure quality.
Q2 hedge fund letters, conference, scoops etc
One such empire is Vogue magazine. Over 125 years and around 3,000 issues, the fashion monthly has become a household name, with annual circulation at around 1.3m across 23 international editions, and a purported readership of over 12 million. Its columnists can launch or condemn brands.  And since the 1930s, one of the key weapons in its arsenal has been to feature a beautiful face captured by a talented photographer on the front cover.
Beauty sells
The use of beauty in advertising is no secret, although it's more of a delicate art than you might think. A beautiful face can convey power, grace, style, innocence, mutability, and of course many nuances of sexuality, depending on the face and the way it is shot and contextualized. It is beauty that drives the three trillion dollar fashion industry, including the $339.4 billion luxury goods market and over 100 million jobs in textiles and manufacture. With so much money and power at stake, it's no wonder that it's taken such a long time for cover designers and marketing departments to treat their magazines and commercials to a greater diversity of faces, beautiful and otherwise. But deeply ingrained attitudes and a fear of rocking the boat have meant that some of our most exciting and talented artists have restricted themselves to a falsely standardized notion of beauty and the normal, a process that becomes self-perpetuating. This is why it tends to be headline news when a big 'first' is achieved in the mainstream media, such as Beverly Johnson becoming the first black woman on the cover of American Vogue in August 1974, or Kim Kardashian and Kanye West making it as the first interracial cover couple nearly forty years later.
An analysis of trillion-dollar faces
The people at MyVoucherCodes were fascinated by the interplay between magazine cover beauty, its power on culture and society, and the international influence of Vogue magazine – so they decided to create a series of images to reveal something like the 'special sauce' that the fashion monthly uses. Cover models were analyzed using 68 markers across the face (including six on each eye, 16 for the jaw line, and nine on the nose) to measure the size and distance of their features from each other. This was done, where possible, for every cover image of the past 25 years (or since the edition began) of Vogue in the US, Russia, France, Japan, Brazil, UK, and Italy. Graphic designers then used Delaunay Triangulation technique to split the resultant images into triangles and then use averaging algorithms to combine them and put them back together. In this way eight composite images were created: one for each national edition and an eighth that combines all seven for an international result.
What beauty is 'supposed' to look like
The results – unsurprisingly, if you've been reading carefully – were somewhat homogeneous. Even 'ideal models' from as far apart as Japan and France could be mistaken for sisters. That's because Japanese Vogue works with a lot of international models, featuring superstars such as Angela Lindvall, Élise Crombez, and Freja Beha Erichsen on the cover over the nineteen years since the edition's inception. Japanese models do make the cover too, from time to time, with figures such as Academy Award nominee Rinko Kikuchi and Rila Fukushima (both of whom are known for their acting) getting the coveted spot. Vogue Japan has become the country's most influential fashion magazine, but it has also enabled a two-way flow of influence with local ideas being communicated to the world at large through its hallowed pages. French Vogue, on the other hand, has avoided Hollywood icons more than other editions. Paris is synonymous with fashion and everyday chic, and there's something altogether more composed about the beauty of French actors such as Catherine Deneuve who have graced its cover. In fact, Vogue Paris has created value by consistently pitching at a hard-to-obtain level of luxury and haute couture, so that readers might not be able to wear the precise outfits they see between the pages. American Vogue – the first Vogue – began in 1892 as a weekly newspaper. In early years, they favored narrative, illustrated pictures on the front cover, but those drawings have given way to the bold and the beautiful (and 90 dogs!) over the past eight decades. Since the 1980s and the rise of the supermodel, the magazine has become even more accessible, with household names such as Cindy Crawford and Claudia Schiffer defining an era of western fashion photography and beauty. It's no wonder the composite of American Vogue recalls Betty Gilpin's all-American "Liberty Belle" caricature in GLOW. Perhaps the standout face from the experiment is that of Vogue Brasil. The São Paulo-based magazine has largely stuck with local models such as Fernanda Tavares, Caroline Ribeiro, Adriana Lima, and Isabeli Fontana across its four-decade history, with the results undoubtedly being swayed by Gisele Bündchen's 21 appearances. Fashion is part of daily life and culture in Brazil, and it goes to show that you can connect with your audience by being true to your surroundings rather than unattainable international ideals. But if Vogue editors around the world agreed to start using more body-positive images in 2013, in general the experiment shows that there is a long way to go until potential customers of all shapes, colors, and features see themselves represented on the cover of Vogue.

---
G. John Cole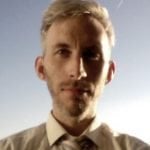 John writes on behalf of NeoMam Studios. A digital nomad specializing in leadership, digital media, and personal growth topics, his passions include world cinema and biscuits. A native Englishman, he is always on the move, but can most commonly be spotted in the UK, Norway, and the Balkans. LinkedIn: https://www.linkedin.com/in/gjohncole Twitter: https://twitter.com/gjohncole Gravatar: https://en.gravatar.com/gjohncole