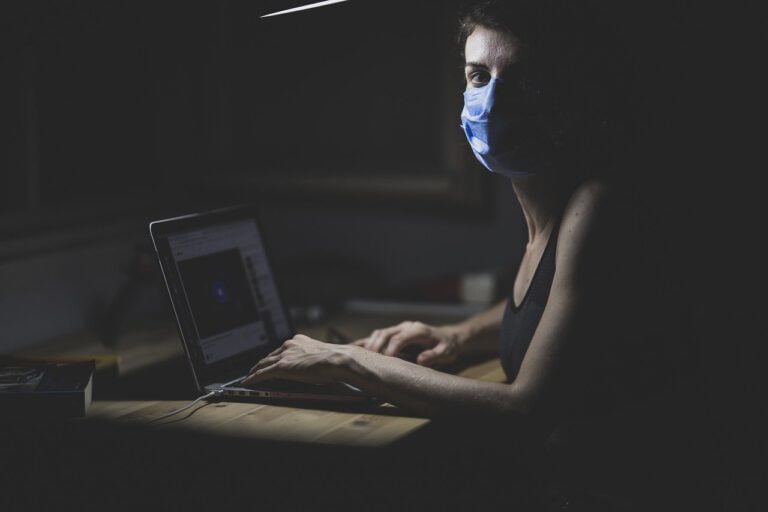 Vaccine Priority by Race or Weight Creates Controversy, And a Suspension; What's Fair and Legal?; How Best to Determine Obesity For Priority?

Q4 2020 hedge fund letters, conferences and more
The Controversy Surrounding Vaccine Priority 

WASHINGTON, D.C. (March 1, 2021) - While there is widespread agreement that the elderly should be given priority in receiving COVID-19 vaccines because they are the most vulnerable, many have argued that giving priority based upon race is unnecessary and possibly illegal and/or unconstitutional, and a Fox News anchor has just been suspended for objecting to giving priority to those who are obese.
Connor Leonard Of IMC Explains: Here's What Value Investors Should Know About Moats
When it comes to value investing, one strategy that's often used is seeking out companies which have sizeable moats against competition. In a presentation for the Value Investing Club at Google earlier this year, Connor Leonard of the Investors Management Corporation explained two ways of looking at moats and how value investors can benefit from Read More
Although it seems that African Americans are more likely to die or become severely ill with COVID than the general population, critics of giving them priority claim that it would be fairer to instead allocate vaccine distribution priorities based upon some of the underlying factors - such as high blood pressure - which make this population group more vulnerable.
This approach would also eliminate possible legal problems of using race as a major criteria; something generally prohibited by anti-discrimination laws, suggests public interest law professor John Banzhaf, who has won over 100 discrimination law suits.
Governmental programs which provide benefits based upon race are also normally prohibited by the Equal Protection clause of the Constitution, which requires that, to be constitutional, the racial classification must not only serve a compelling public interest, but also then discriminate only to the extent absolutely necessary, he notes.
Fox News Anchor Suspended
Another controversial approach, now in effect in several jurisdictions, is to give priority to persons who are obese, since they are also more likely to die or become severely ill from COVID, notes Banzhaf, who helped persuade the federal government to approve programs which charge those who are obese more for their health insurance.
For example, under Phase 1C Tier 1 in D.C., people with a BMI [Body Mass Index] over 30 kg/m² are given priority, along with those who are immunocompromised, pregnant, and have preexisting health conditions.
But a Fox News anchor was suspended when he said "I'm annoyed obese people of all ages get priority vaccine access before all essential workers when most stayed home, we went into work everyday last March, April, May and everyday since putting ourselves & loved ones at risk . . . Vaccinate all essential workers. Then obese."
Similar objections are being raised by school professionals and others where, as Newsweek reported, "state health officials are permitting smokers on COVID-19 vaccine waitlists over teachers."
Aside from whether, as some claim, society should "reward" or otherwise give advantages to many who practice a life style which is both unhealthy and very expensive -  one study has reported that in the U.S. the "total cost of chronic diseases due to obesity and overweight was $1.72 trillion" - such programs also raise the issue of whether BMI is the best criteria to use in determining risks based upon having too much body fat - a claim recently made by NPR.
Mucle Weighs More Than Fat
But BMI, a number based solely upon weight and height, can be much higher than 30 in people who are very fit and muscular, says Banzhaf, because muscle is denser and weighs more than fat.
Moreover, requiring people to have their height and weight measured by a stranger before being given priority is awkward and potentially embarrassing at best, and people near the borderline can easily game the system by putting heavy objects into their pockets, notes Banzhaf.
Fortunately, there are simple hand-held electronic devices, which cost only about $20 each, which can measure a person's percentage of body fat in seconds in the same way that many home scales now do.
This figure - the percentage of body fat - is probably a better indicator than BMI of a person's medical risk from being dangerously overweight, and using these devices instead of scales avoids the embarrassment of weigh-ins, and unfair and unnecessary discrimination in favor of fit muscular people, suggests Banzhaf.
Updated on