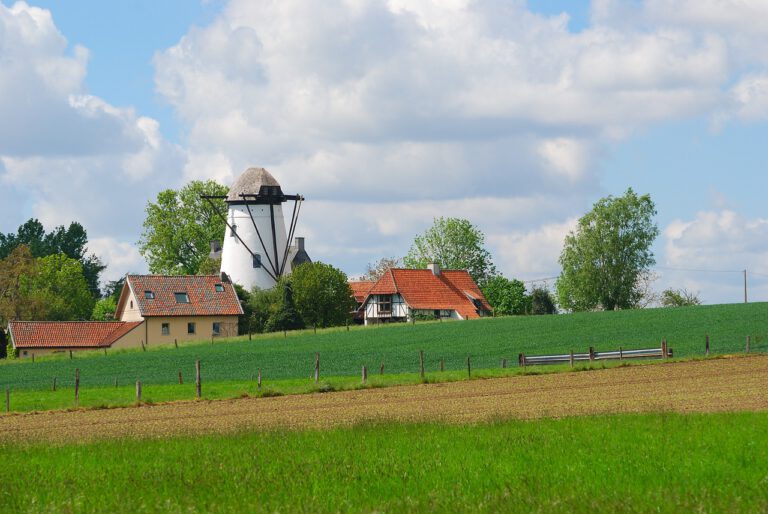 More and more businesses are going green in one way or another, be it using renewable resources, zero waste or using green alternatives. This trend of going green is not limited to a few countries; rather, it is a global phenomenon. Some countries, however, are faring much better than others, including the UK. Research by Kantar found that about 77% of British grocery shoppers have switched, avoided or boycotted brands over environmental concerns. Detailed in the article are the top green companies in the UK.

Q4 2020 hedge fund letters, conferences and more
Top Green Companies In The UK
Our list of the top green companies in the UK is based on multiple resources, including data from publications such as HubbleHQ, TalentPool and others. Our list is in no particular order, rather just lists the top ten green companies. Following are the top green companies in the UK:
Fund Manager Profile: Zhang Hui Of China's Southern Asset Management
Historically, the Chinese market has been relatively isolated from international investors, but much is changing there now, making China virtually impossible for the diversified investor to ignore. Earlier this year, CNBC pointed to signs that Chinese regulators may start easing up on their scrutiny of companies after months of clamping down on tech firms. That Read More
UrbanThings
Founded in 2002, it is a London based company that offers smart ticketing platforms. The company also provides cities, local authorities and passenger transport operators with live vehicle tracking and rich passenger analytics. UrbanThings claims that it powers more than 130 million passenger journeys annually and is the team behind the popular app, BusChecker.
Limejump
Founded in 2013, this London based company is a significant player in the sustainable energy sector. The company uses data science and AI to connect renewable energy generators with trading markets. Limejump manages one of the biggest centrally controlled battery asset portfolios. In 2019, Shell agreed to acquire Limejump to support the UK's transition to a lower carbon future.
Grow Bristol
Founded in 2014, this Bristol based company develops innovative and sustainable ways of growing food in urban spaces. The company uses hydroponics (a way of growing plants without soil) and vertical farming techniques in a controlled environment to grow food, as well as reduce the carbon and water footprint. This means the company can grow high-quality items throughout the year without the use of pesticides.
Toast Ale
Founded in 2015, this London based company uses unsold loaves and crusts from sandwich makers and bakeries to make beer. Toast donates all its profits to charities working to address food wastage issues. As per an estimate, the company has brewed about 9 tons of bread since its inception, with a CO2 equivalent footprint of 4.5 tons. The company offers three varieties of beer – Purebread, a pale ale; Bloomin' Lovely, a session IPA; and Much Kneaded, a craft lager.
Bulb
Founded in 2014, it is an East London based renewable energy supplier. The company offers 100% renewable electricity and carbon-neutral gas. Another objective of the company is to tackle the myth that renewable energy is expensive. The company controls about 5% of UK's domestic electricity market. It is one of the many energy companies in the UK that competes with the "Big Six energy suppliers."
Green Tomato Cars
Founded in 2006, it is a London, Middlesex based eco-friendly taxi service. Green Tomato Cars is an ISO 14001 certified company. The company offsets the carbon emissions it can't avoid by planting trees. Green Tomato has a fleet of 600 vehicles and completes 10,000 journeys a week. It uses Toyota Prius and Toyota Mirai, which is a hydrogen fuel cell zero emissions vehicle.
Leon
Founded in 2004, it is a popular fast food chain. Over the past few years, however, the company has been focusing on sustainability. It uses biodegradable packaging and has replaced plastic straws and cutlery with biodegradable alternatives. Also, the company sells Fairtrade, organic coffee. More than 50% of the chain's food sales were plant-based or vegetarian in the first quarter of 2019.
Olio
Founded in 2015, it is a food sharing app. This app connects people with neighbors and local businesses, allowing them to share surplus food for free. Users just need to upload a photo and description of the food items they have, while those interested would have to make arrangements to get the items picked. This startup has been a big success, and has expanded to non-food items as well, including books, toys, clothes, and more.
Innocent Drinks
Founded in 1998, this London based company offers drinks that are not just tasty but good for the environment as well. Innocent Drinks offers smoothies and juice that it sells through coffee shops, supermarkets and other outlets. The company offers its products in more than 30 different countries across Europe. Innocent Drinks claims to be Europe's favorite little healthy drinks company. It uses recycled plastic in its packaging and gives 10% of its annual profits to charity.
Pavegen
Founded in 2009, this technology company converts footsteps into electricity, rich data and rewards. So far, this Kings Cross, London based company has done more than 200 installations in about 36 countries in busy spots, such as shopping centers, transport hubs and more. Pavegen offers special tiles that convert footsteps into kinetic energy through electromagnetic generators. It is working with top brands, including Adidas, Coca-Cola, Heathrow Airport, Shell, Westfield and more.
Updated on