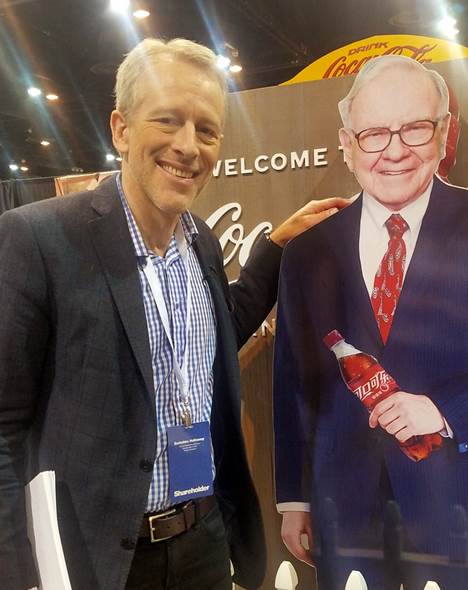 Whitney Tilson's email to investors inviting them to his free seminars in Shanghai and Singapore.
If you are based in or know anyone in Shanghai or Singapore, I hope you'll pass along this invitation.
ValueWalk's October 2022 Hedge Fund Update: Haidar Capital Surges 225%
Welcome to our latest issue of ValueWalk's hedge fund update. Below subscribers can find an excerpt in text and the full issue in PDF format. Please send us your feedback! Featuring investors exit long-short hedge funds, the oil market is now "broken", and Haidar Capital surges 225%. Q2 2022 hedge fund letters, conferences and more
WallstreetCN invited me to Shanghai to give a 90-minute presentation on Investing, Business and Life Lessons by Warren Buffett and Charlie Munger on Sunday afternoon, October 14. In it, I will share what I've learned from over two decades of studying these wise men and the remarkable business they've built, addressing questions such as:
Pease use "VW10" for a discount!
Q2 hedge fund letters, conference, scoops etc
What are the secrets of their investing success?
Of the hundreds of investments they consider each year, how do they pick the handful they invest in?
What are the traps they avoid?
How have they built Berkshire Hathaway into such a powerhouse?
What is their management style and why do they almost never lose key employees?
How have they made so many acquisitions with so few mistakes?
How do they manage such a large organization with only two dozen people at headquarters?
How come such a large organization is involved with so few lawsuits and has never been tainted by scandal?
Why is the stock attractive right now?
How do they work together as a team?
What are they like personally?
What are the keys to their lives, which are filled with love and happiness?
I will also teach many investing lessons based on my own experience and engage in a discussion with the audience after my presentation.
There is no charge – to register for this 90-minute presentation, click here (a mainland China phone number is required; if you don't have one, please email [email protected]). The entire event will be recorded and I'll send out a link afterward.
Then, I'm flying to Singapore the next day where Glenn will join me and we'll teach three free 2-hour seminars on Tuesday, October 16, followed by our three-day Lessons from the Trenches: Value Investing Bootcamp on October 17-19 (and then fly home that night, with an eight-hour layover in Beijing, where we plan to see The Great Wall for the first time – if you live there, please join us!).
Here's a description of the three free seminars we'll be teaching in Singapore on October 16:
Understanding Financial Statements, 1:30 - 3:30 PM
In this introductory seminar, Whitney and Glenn, using the actual financial statements of well-known companies like Apple and Costco, will go through the income statement, balance sheet and cash flow statement, defining and explaining the major line items such as revenue, COGS, SG&A, net income, assets, liabilities, inventories, account receivable, debt, equity and capital expenditures. Then they will show how the financial statements interact to tell a story about a company, how a company is raising and allocating capital, and what warning flags to watch out for.
An Introduction to Value Investing, 3:30 - 5:30 PM
This seminar will be an overview of value investing and address various topics including: what is value investing, intrinsic value, margin of safety, three ways to beat the market, the three steps to evaluating stocks, valuation techniques, traits of successful investors, how to develop an edge, and an example of a stock pitch of a current favorite idea.
Advanced Seminar on Value Investing, 5:30 - 7:30 PM
This seminar will cover a range of advanced investing topics including how to develop a sound investment strategy and edge, identify winning stocks (both value and growth), avoid value traps, and manage risk. In addition, Whitney and Glenn will discuss short selling, activism, and behavioral finance/investor irrationality.
Click here to register for one or more of these free seminars.
Lastly, we will be teaching our three-day Lessons from the Trenches: Value Investing Bootcamp on Wednesday through Friday, October 17-19, during which we'll cover the following topics:
Pease use "VW10" for a discount!
How to become a better investor, including:
Investing lessons from our story of success, then failure
How to find big winners (Case studies: McDonald's, Netflix, Google and Facebook)
Avoid value traps (Case studies: Valeant and Spark Networks)
Become a better short seller (Case study: Lumber Liquidators)
Effectively manage your portfolio
Determine your edge
Develop a sound investment process
How to become a better businessperson and entrepreneur, including:
Learn from Whitney's experience building – and then closing – Kase Capital
Differentiate yourself – and your business – from the crowd
Become a more effective salesperson and raise big money
The mental game & life lessons, including:
Understand and exploit behavioral finance/investor irrationality
Avoid the five calamities that can destroy your life
Cultivate mentors, make friends, and develop deep relationships
Click here to learn more and register for the 3-day program. The normal pricing for the bootcamp is $6,995, but since we've scheduled it at the last minute we're offering our Super Early Bird price of $4,395. Even better, here's a special offer for my newsletter subscribers: you can save an additional $400 (that's 10% off!) by using  "VW10" for a discount! when you register.
If you live in either of these cities, I hope you'll join us, and please feel free to forward this email.
Thank you!
Whitney Tilson