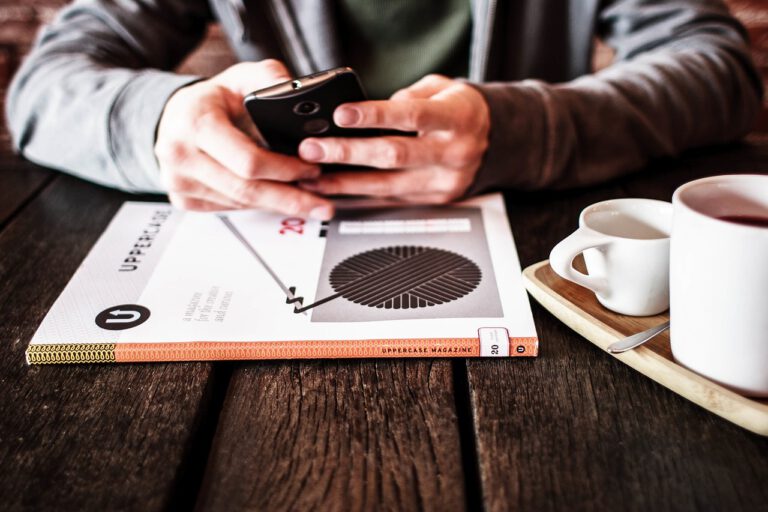 Asia's tech startup scene is booming.
Q3 2020 hedge fund letters, conferences and more
The region is home to more than a third of the world's 'unicorns' - startups valued at more than $1 billion. Conditions for businesses are favorable, with a higher percentage of startups taking off than on any other continent.
Gates Capital Management Reduces Risk After Rare Down Year [Exclusive]
Gates Capital Management's ECF Value Funds have a fantastic track record. The funds (full-name Excess Cash Flow Value Funds), which invest in an event-driven equity and credit strategy, have produced a 12.6% annualised return over the past 26 years. The funds added 7.7% overall in the second half of 2022, outperforming the 3.4% return for Read More
Nowhere has this development been more visible than in the SaaS niche. The acronym stands for Software as a Service, which has become a dominant tech business model in recent years.
SaaS applications handle everything from inbound marketing and business telephony to accounting and customer relationship management (CRM). Many Asian SaaS startups have had phenomenal success on the domestic level due to their focus on delivering invaluable services tailored to local consumers.
Now, they are reaching out on an international scale, set to conquer the global market - in industries from inventory management to marketing automation.
Here is a closer look at ten of the most promising SaaS startups currently emerging out of Asia. And everything you need to know about them.
Based in Singapore, Saleswhale uses Artificial Intelligence (AI) to handle interactions with marketing leads.
The company's system is centered around an AI sales assistant that takes monotonous, tedious tasks off employees' hands, letting them focus on challenging creative work instead. From qualifying leads and engaging them in two-way email conversations to handling follow-ups and referrals, Saleswhale's AI has you covered.
To date, the company has raised almost $7 million in funding, and has just moved to new offices.
When it comes to inventory and order management, TradeGecko covers all the bases of a 21st-century wholesale merchant.
The company's SaaS application helps owners and distributors by integrating sales channels, transport providers, and accounting tasks into a single platform. Users can get an overview of their business' stocks, shipments, and overall financial health - all in a single glance.
The company was founded in 2012, is based in Singapore, and has raised over $17.7 million in funding to date - including from sources such as Aura Venture Fund.
Founded in 2016, Horangi offers top-of-the-line cybersecurity SaaS solutions. The company's headquarters are in Singapore, but it also has offices in Hong Kong, Indonesia, Thailand, South Korea, the Philippines, and the U.S.
Its enterprise-grade security applications help users detect vulnerabilities in cloud infrastructure setups - and offer solutions to fix these problems. Horangi's offer includes Cloud Security Posture Management (CSPM) systems which securely configure cloud infrastructure, but also applications for employee cybersecurity training.
To date, the company has raised over $23 million in funding, following a recent Series B round led by SE Asian private equity firm Provident Growth.
4 - Gizwits
From its base in Guangzhou, China, Gizwits has become the largest Internet of Things (IoT) development platform in the People's Republic. Founded in 2005, it was China's first Platform as a Service (PaaS) and SaaS company.
Gizwits offers a comprehensive IoT development platform. It has an extensive team focusing on various aspects - from Research and Development and AI to safe operations and maintenance.
Companies that want to enter the IoT market can profit from Gizwits' enterprise equipment and network connection management, as well as its application development, data mining, and intelligent analysis skills.
Prime products include its GDCS Smart Cloud Smart Device Access Platform and Cloud AI, an agile data processor. Prominent customers are Mercedes-Benz, State Grid, Midea, TCL, and Bosch.
5 - Wing
The only Cambodian entry on this list is Wing, a fintech startup that harnesses the Asian market's mobile-first tech environment to provide banking services.
For three years in a row, it has won the ASEAN Business Award (ABA) - most recently in 2019 in the category of 'Sustainable Social Enterprise'. Wing aims to offer financial inclusion to those without prior access to bank accounts, and offers services ranging from international and domestic money transfers over bill payments to phone top-ups and online shopping.
Wing has partnerships with other companies in the payments market, from Mastercard to Western Union. Recently, it announced that it will partner with MoneyGram International, one of the world's biggest money transfer companies. Together, they will extend Wing's offer to allow customers to receive funds straight into their mobile wallets.
As its name suggests, Faria focuses on providing SaaS services for education institutions. The Taiwan-based company offers two innovative systems that allow international schools and academic institutions to transition to cloud-based learning and operations.
Faria's ManageBack provides learning management services. Its OpenApply platform can be used to handle the entirety of the admissions process.
Founded in 2016, the company now partners with more than 2,200 schools globally, with operations spread across Taipei, Hong Kong, Chicago, and London.
Landofcoder is a Vietnamese marketplace for extensions, apps, and plugins for Content Management Systems (CMS).
Since its foundation in 2009, Landofcoder has expanded to provide add-ons for CMS such as Magento, PrestaShop, and OpenCart. From a drag-and-drop website and form builder to a large repository of extensions, plugins, and apps, the company aims to provide high-value web design and web application solutions.
Its founder, Ha Cong Tien, is also CEO of BrainOs Solutions, a company specializing in web development, applications, and e-business solutions.
When it comes to online accounting - both for professional accountants and SMEs - PEAK is one of the top solutions. The Thai company was founded in 2014 and currently handles over 100,000 transactions per month.
PEAK's solutions include a full range of SaaS accounting functionalities - from real-time expense tracking to taxation and reporting. Accredited by Thailand's government and top banks, it also simplifies loans.
The company was seeded with over $500,000 in funding from Expara Thailand, True Incube, and others. It has also won various awards, such as the Ease of Doing Business Solution in 2018.
Based in Hong Kong, Notey Labs provides digital solutions to help users successfully navigate the international online space. Since its foundation in 2013, the company has developed three main platforms.
Notey Lab's Ultrasite is a global website builder. Its Chinafy tool helps international companies, especially Western ones, make their websites compatible with the Chinese market. Finally, Connect offers a content management platform to facilitate collaboration among brands.
In its seed round, Notey Labs received funding of $1.6 million.
Finally, Dropee is a Malaysian B2B startup that focuses on efficiently and securely establishing connections between retailers, wholesalers, and manufacturers.
Managing interactions between retailers and wholesalers is a time-intensive and arduous task, often still fraught with analog paperwork. Dropee's eProcurement marketplace aims to make supply chains more effective and transparent.
Since its founding in 2017, the company has received over $564,000 in funding.
The Bottom Line
Asia's flourishing tech startup scene is the ideal soil from which industry-leading SaaS companies will grow into the global market over the coming years.
From education and accounting solutions to procurement and inventory management, young entrepreneurs are tackling universal challenges with modern tech solutions.
Together, they provide a stimulating and inspiring environment for both startups and long-established businesses. Definitely worth watching out for!