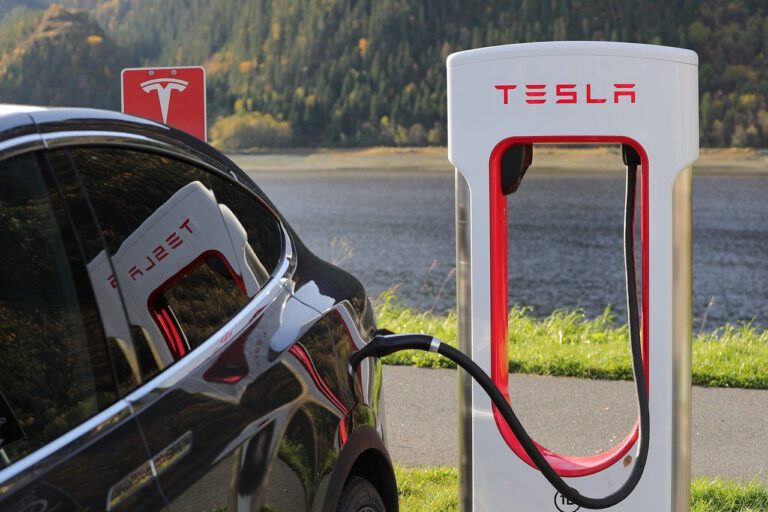 Whitney Tilson's email to investors discussing Tesla's solar shingles: Big Price Increases; Tesla FSD Beta 1 Month Review; Kimbal Musk TROLLS Elon Musk; Tesla no advertising.
Q1 2021 hedge fund letters, conferences and more
Tesla's Solar Shingles
2) From the front page of the business section of yesterday's NYT: Tesla's Latest Solar Stumble: Big Price Increases. Excerpt:
Exclusive: Dan Loeb's Two New Stock Picks [Q1 Letter]
Third Point's Dan Loeb discusses their new positions in a letter to investor reviewed by ValueWalk. Stay tuned for more coverage. Loeb notes some new purchases as follows: Third Point's investment in Grab is an excellent example of our ability to "lifecycle invest" by being a thought and financial partner from growth capital stages to Read More
Dr. Peter Quint was eager to install Tesla's solar shingles on his 4,000-square-foot home in Portland, Ore., until the company raised the price to $112,000, from $75,000, in a terse email. When he called Tesla for an explanation, he was put on hold for more than three hours.
"I said, 'This isn't real, right?'" said Dr. Quint, whose specialty is pediatric critical care. "The price started inching up. We could deal with that. Then this. At that price, in our opinion, it's highway robbery."
The price increases are the latest misstep by Tesla's solar unit, which also sells conventional panels. The company has gone from the biggest rooftop solar installer in the United States to a distant second in the last several years. An effort to win back market share by slashing the price of panels in 2019 has done little to stem the slide.
At the "Housewives" set at Universal Studios in 2016, Mr. Musk, the company's chief executive, promised that Tesla's new shingles would turbocharge installations by attracting homeowners who found solar panels ugly. But shingles remain such a tiny segment of the solar market that few industry groups and analysts bother to track installations.
3) Galileo (Gali) Russell of Hyperchange shares his excitement about Tesla's FSD in this 38-minute video: Tesla FSD Beta 1 Month Review
Kevin DeCamp's Thoughts On FSD
4) I asked my analyst, Kevin "100-bagger-on-TSLA" DeCamp, who owns a new Model Y, for his quick thoughts on FSD. He replied:
I still don't have the actual FSD Beta which has only been given to supposedly around 2000 people for safety reasons.
The two major features my FSD version has (since purchase) is "navigate on autopilot" which allows automated lane changes on the highway (with different settings of aggressiveness) and "traffic light and stop sign control" which is great for city streets and just needs a confirmation to proceed after it stops for a stop sign or the light turns green. And for just these two features, I feel a similar enthusiasm as Gali. The biggest proof is my poor Model S which doesn't make it out much these days – LOL! I certainly would NEVER bring it to Vermont or any other long road trip, but I do enjoy driving it around town because I love the car, but I find myself driving it less and less.
The latest "FSD beta" includes autosteer on city streets which is a major upgrade that enables the car to do practically everything needed for driving. I am hoping they will do a wide release within two months as of course Musk's timeline has already been pushed off on this...
5) Funny 1:41 video: Brother Kimbal Musk TROLLS Elon Musk. "The Look and Elon Musk's Face is Priceless When he heard What Kimbal Musk had to Say About SpaceX."
6) Interesting analysis (full thread here):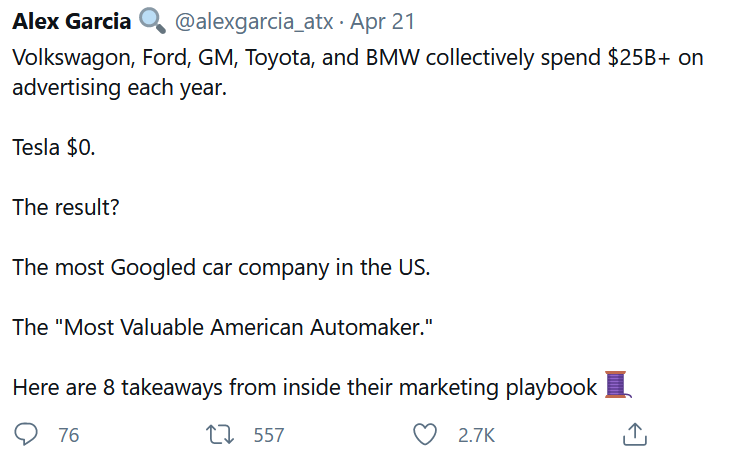 7) Tough Mudder posted this short video, which has 28,000 views, of my buddy and me playing rock-paper-scissors in ice water - you have to win to get out of frigid Arctic Enema!