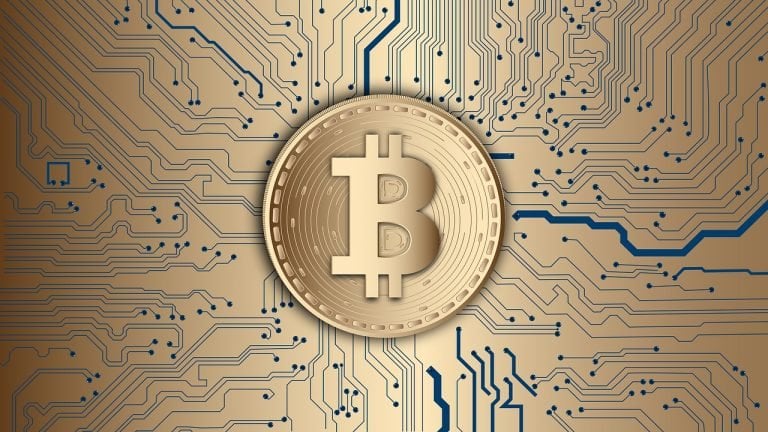 It's no surprise that global supply chains are warming up to the benefits of blockchain implementations into their industries. Less than a month after the National Machining and Tooling Association (NTMA) partnered with blockchain manufacturing leader SyncFab, the Japanese industry has followed suit.
The Japanese Blockchain Consortium is headed by Mitsubishi at the helm. Similar to the SyncFab-NTMA partnership, its goal is to foster a competitive advantage across the board, as well as improvements in the quality of production, by sharing key information on a decentralized ledger.
[REITs]
This Crypto Hedge Fund Manager Thinks The Crypto Winter Is Almost Over
When the Great Financial Crisis hit in 2008, the pseudonymous Satoshi Nakamoto published the first paper on bitcoin, proposing a new financial system that didn't depend on "trusted" third parties. However, today's crypto ecosystem has diverged so far from the original intent of cryptocurrency set out in that paper that it's virtually unrecognizable. Now we're Read More
Q2 hedge fund letters, conference, scoops etc
Both agreements allow large and small businesses to participate and count on blockchain technology to guarantee that the information shared is secure and reliable. Every bit of data is shared at the discretion of each participant.
However, there are key differences between them, both in scope and in the nature of the implementation. The Japanese Consortium is mainly focused on national industries, limiting itself to 100 members. Meanwhile, the NTMA can aggregate data from more than 1,300 members in a $30 billion US industry. A number containing many of the small enterprises that form the backbone of the US Industrial Precision Manufacturing Supply Chain. These being the businesses that would benefit most from blockchain-powered data sharing.
The Japanese project has taken cues from a recent experiment: the Renault-Nissan-Mitsubishi alliance in the automotive industry. But some experts believe this system may not translate well into the electronics industry, which makes up most of its participants. These are very different industries with varying needs and almost no overlap.
The NTMA takes a bottom-up approach, instead. Although the association is of critical support to the world's second-largest auto market, its blockchain implementation is based on a trademarked blockchain manufacturing technology. This comes by the hand of SyncFab, a distributed manufacturing platform and founding member of the DOE-sponsored CESMII. The company holds patents to unique applications of decentralized ledger technology on hardware manufacturing and hardware parts tokenization.
SyncFab's solutions go further than the Japanese Consortium's data sharing capabilities. They help OEM purchasing departments search and place orders for manufactured parts, securely and instantly, on a blockchain network. More than just sharing information, this kind of blockchain implementation creates a separate, decentralized economy for its participants. An important edge for producers and buyers who can use it to cut intermediary costs, save on fees, and reduce prices.
Nonetheless, the Japanese Consortium is part of a global trend of blockchain implementation across industrial networks and supply chains. Looking forward, these solutions could prove key to the competitive advantage of many industries worldwide. The jury is still out on which implementation strategy is most beneficial in the context of international industries. The SyncFab-NTMA partnership places its bets on the economic benefits of decentralization and disintermediation.
Other consortiums are emerging to champion blockchain adoption across varying industries. For example, IBM partnered with the Danish logistics firm Maersk in 2018. Together they formed TradeLens, a blockchain shipping solution to streamline digital global supply chains. The system allows trading partners to view the same transaction history without security threats. Over 100 companies have adopted the platform. However, many rival carriers are cautious about joining TradeLens due to IBM and Maersk being joint intellectual property owners. Unlike the NTMA SyncFab consortium, TradeLens only deals with logistics and not the actual industrial manufacturing process and production of hardware.
Another group focusing on blockchain in automotive is MOBI, a mobility consortium working with automakers, tech companies, and government officials. The goal being the production of greener, safer, and more efficient forms of mobility services. MOBI uses blockchain to reduce the cost of managing activities. They are building a global network of cities, producers, and consumers to facilitate adoption of the platform and its benefits. MOBI focuses on mobility data in the auto industry whereas SyncFab focuses on the manufacturing supply chain.