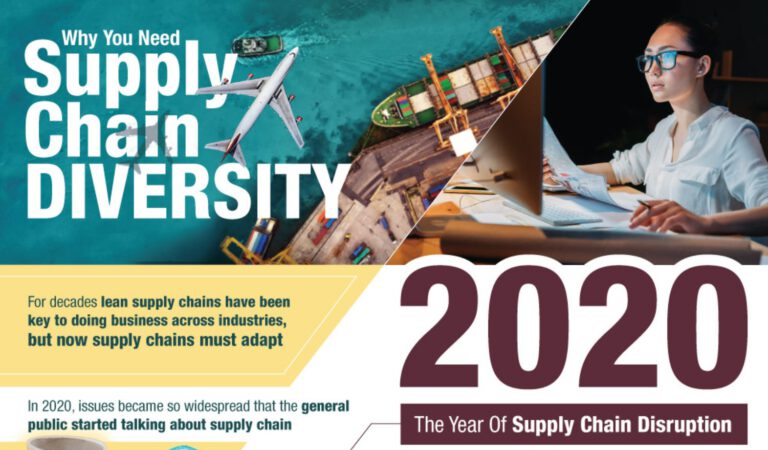 In 2020, companies experienced the consequences of a lean supply chain. As lockdowns delayed/denied business' ability to keep sufficient inventory on hand, 70% of US companies were assessing supplies in February. As the problem grew and demand for certain items spiked, the general public saw shortages of necessities like PPE and food items occur in real time.

Q4 2020 hedge fund letters, conferences and more
Businesses Impacted By The Pandemic-Related Disruptions
Now in 2021, the problem continues to ravage firms' futures. 97% of businesses worldwide were impacted by pandemic-related supply chain disruptions, 81% reported lower demand for their products as a result of the recession, and 76% reported lower revenues, the average decline being 23%. For many businesses, especially smaller ones, these problems have grown into too much to handle. 60% of business closures during the pandemic are not permanent.
Fund Manager Profile: Zhang Hui Of China's Southern Asset Management
Historically, the Chinese market has been relatively isolated from international investors, but much is changing there now, making China virtually impossible for the diversified investor to ignore. Earlier this year, CNBC pointed to signs that Chinese regulators may start easing up on their scrutiny of companies after months of clamping down on tech firms. That Read More
Who was the hardest hit? Early numbers from the pandemic tell a depressing tale. In the first two weeks of the pandemic, small businesses in high-rent zip codes laid off more staff than those in lower rent areas. From February to April, minority business ownership declined nearly twice as much as white business ownership did, with Black Americans reporting the worst decline: 41%.
These troubling stories are more than a collection of personal tragedies. According to Robert Fairlie, Professor of Economics at the University of California, Santa Cruz, prolonged declines in the number of minority-owned businesses could be a setback for racial equality. These businesses are vital to the provision of "local job creation, economic advancement, and longer-term [elimination of] wealth inequality."
The Importance Of Supply Chain Diversity
Mere months after these businesses collapsed, public outcry for diversity and racial equality exploded. 70% of Millennials are choosing to shop with brands that demonstrate supply chain diversity and inclusion. 53% of adults aged 18-34 said they have no interest in working for a firm that stayed silent during the protests of summer 2020. As a matter of necessity, surviving companies promised more diversity going forward. The time has come for them to follow through.
Diversity is more than just the hot trend of the moment. According to Katherine W. Phillips and Paul Calello of the Columbia Business School, "diversity makes us smarter." It leads to more new patent filings, product innovations, and citations on patents. Working with local suppliers, including minority-owned businesses nearby, leads to flourishing communities while mitigating the disruptions of a distant lockdown. Diversity compliance isn't enough for the post-pandemic economy. Diversity needs to be a business strategy going forward.

Updated on