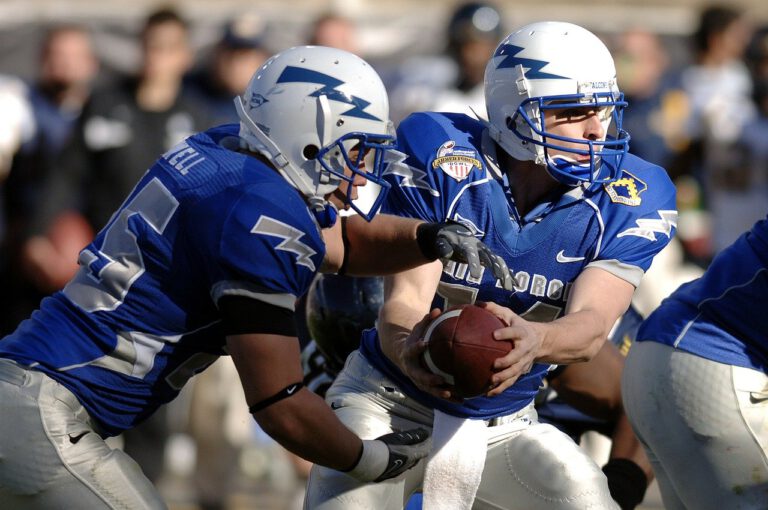 The greatest show on earth takes place tomorrow and Ezra, one of the leading global providers of digital coaching, has revealed how being top of the coaching game can seriously aid your professional development.

Q4 2020 hedge fund letters, conferences and more
Ezra analysed each head coach's annual salary to have started the 2020 season across all 32 NFL teams. The research shows that those at the top of the coaching game in the NFL take home an average paycheck of $5.3m a year.
London Value Investor Conference: Joel Greenblatt On Value Investing In 2022
The first London Value Investor Conference was held in April 2012 and it has since grown to become the largest gathering of Value Investors in Europe, bringing together some of the best investors every year. At this year's conference, held on May 19th, Simon Brewer, the former CIO of Morgan Stanley and Senior Adviser to Read More
Earnings Of Super Bowl Winning Head Coaches
However, it pays to be successful, and Ezra's research shows that Super Bowl winning head coaches are paid considerably more for their success. A Super Bowl proven head coach's average annual salary is currently $8m, 77% higher than the average paid to head coaches without a Super Bowl ring to their name ($4.5m).
This Super Bowl inspired pay increase is also prevalent across the divisional split. The NFC currently leads the AFC with 27 Super Bowl wins to 26 and on average, NFC coaches make 14% more a year with an average annual salary of $5.7m to the $5m average earned by AFC coaches.
But it isn't just winning the Super Bowl that can boost your earning potential, merely winning games also helps. NFL head coaches with a career win percentage of 30%-40% and 40%-50% make an average of $3.9m and $3.8m a year, respectively.
However, those with a 50%-60% win ratio earn an average of $5m a year, while those winning 60% or more of their games make 56% more ($7.8m).
With six Super Bowl wins and a 67.8 career win ratio, Bill Belichick is the highest-paid head coach in the NFL. His average annual salary of $12.5m is 525% higher than both Sean McDermott and Adam Gase.
Founder of Ezra, Nick Goldberg, Commented:
"While it may register as perfect common sense that Super Bowl winning coaches command a pay premium, this research highlights the importance of coaching in its purest form. If you want to earn more, win more, be more successful, you need to be at the top of your game, and this requires dedication, hard work and the acceptance that the work never stops.
There is no finish line for personal and professional progression, and even when you've reached the top of your respective field in terms of job title or salary bracket, you can still improve what you do day to day and how you make an impact on the world.
This mindset brings greatness, and the ability to inspire this in others is an extremely valuable trait. So much so that everyone from professional sports teams, to major businesses, will pay top dollar for those with a proven track record of delivering."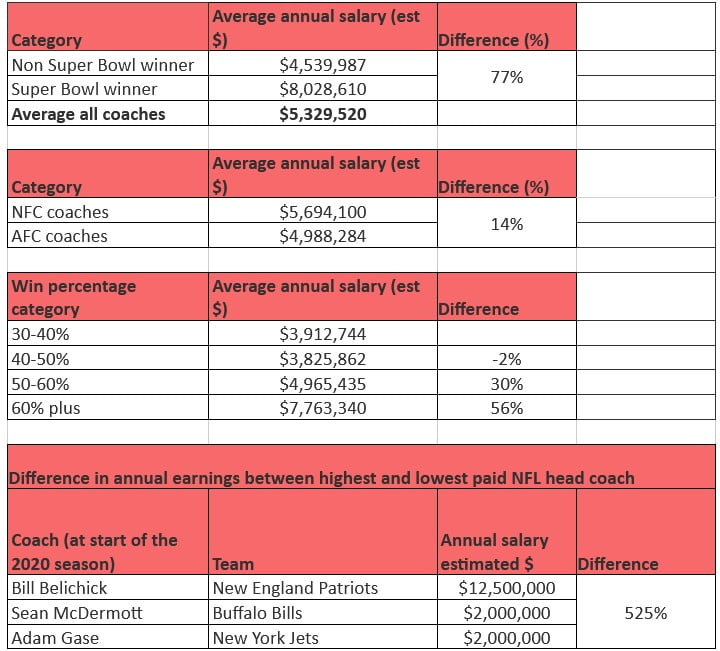 Updated on