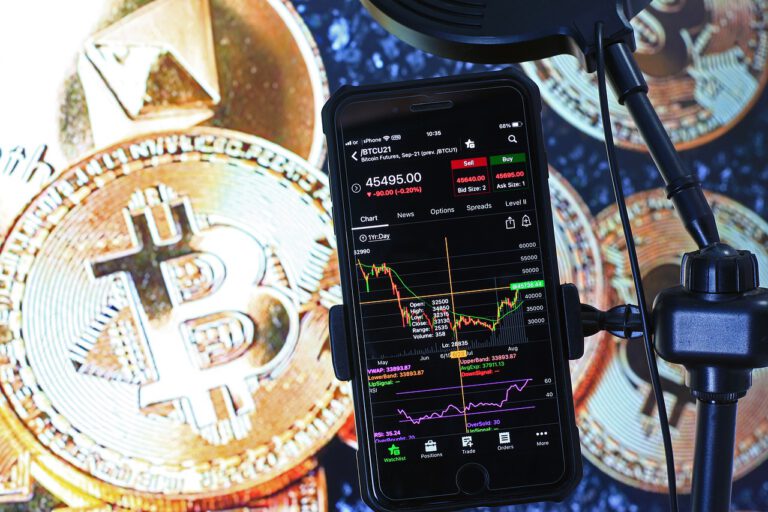 Fraud awareness week begins on Sunday 14th November.
Between the start of 2021 and mid-October, more than £146 million had been lost to cryptocurrency fraud.
The  average loss per victim was just over £20,500.
Over half (52%) of crypto fraud victims were aged 18 – 45 years old.
Q3 2021 hedge fund letters, conferences and more
Susannah Streeter, senior investment and markets analyst, Hargreaves Lansdown
Gates Capital Management Reduces Risk After Rare Down Year [Exclusive]
Gates Capital Management's ECF Value Funds have a fantastic track record. The funds (full-name Excess Cash Flow Value Funds), which invest in an event-driven equity and credit strategy, have produced a 12.6% annualised return over the past 26 years. The funds added 7.7% overall in the second half of 2022, outperforming the 3.4% return for Read More
Crypto Scammers Are Luring Younger People With Promises Of High Returns
"Crypto scammers are spinning a complex web of deceit and an increasing number of younger people are being lured in with promises of high returns. The fear of missing out on the huge gains we've seen in crypto assets over the pandemic, means more people are dropping their guard and being seduced with claims the latest coin or tokens is the next big thing.
Action Fraud fund has found that between the start of 2021 and mid-October, £146,222,332 had been lost to cryptocurrency fraud. It's just one eye watering statistic under the spotlight as International fraud awareness week approaches.This headline number is particularly shocking given that it's 30% more than was fraudulently taken in crypto scams during the whole of 2020, an indication that scammers are stepping up their malevolent work.
The sums involved aren't small and are potentially life changing. Action Fraud has received 7,118 reports of cryptocurrency fraud, with an average loss per victim of just over £20,500. As crypto chat runs rife on social media, and speculation about coins and tokens replaces gossip about house prices around middle class dinner tables and at the school gates, younger people are becoming increasingly susceptible to scams. Over half (52%) of crypto fraud victims were aged 18 – 45 years old, with 18 to 35 year olds accounting for the highest percentage of reports (11%).
Squid Game Token Scam
The squid game token was one of the highest profile scams in recent months, snaring speculators who had poured money in with the promise it could unlock an exciting new online game. Unlike the desperate characters in the hit show, the token purported to represent, investors didn't risk their lives, but some are likely to have risked piles of savings, to spin the crypto wheel of fortune.
The writing was on the wall that the token had the hallmarks of a scam, given that buyers couldn't sell once they'd bought in. Within hours of the token reaching heady heights, having soared thousands of per cent in less than a week, the rug was pulled, the website closed, and it lost all value.
These pump and dump schemes are far from unusual, with many crypto fans desperate to catch a ride upwards on a rapid growth trajectory, with the hope of raking in short term profits. A very common tactic of fraudsters is using online adverts, emails and websites featuring fake celebrity endorsements to attract vulnerable investors' money. So far this year 558 investment frauds reported related to bogus celebrity endorsement, and 79% of them were crypto scams.
People Have Gotten Into Debt To Hold Crypto
What is particularly worrying the Financial Conduct Authority, the financial watchdog, is that 14% of people who hold crypto assets have got into debt to do so. It's highly likely that some people who have been scammed, may have lost borrowed money, plunging them even deeper into debt. Most firms advertising and selling investments in the crypto wild west are not regulated which mean that if you invest in certain crypto assets you will not have access to the Financial Services Compensation Scheme if things go wrong.
If you are tempted to dabble in crypto assets you should only do so with money you are prepared to lose. As well as suspicious celebrity endorsements, there are there are other warning signs to look out for to try and avoid fraudsters. Be aware of heavy marketing and promotional offers that could be designed to lure in people fast and make sure you are not rushed into making any investment. It pays to do your research and check out the team behind the coin or token. If there are unnamed or non-existent team members it could be a warning sign. Other suspicious ploys include offering unusual ways to invest in assets like weekly or monthly investments. It's also very important to check out reviews of crypto trading platforms or brokers to try and spot any signs of past fraudulent behaviour."
---
About Hargreaves Lansdown

Over 1.67 million clients trust us with £138.0 billion (as at 30 September 2021), making us the UK's number one platform for private investors. More than 98% of client activity is done through our digital channels and over 600,000 access our mobile app each month.