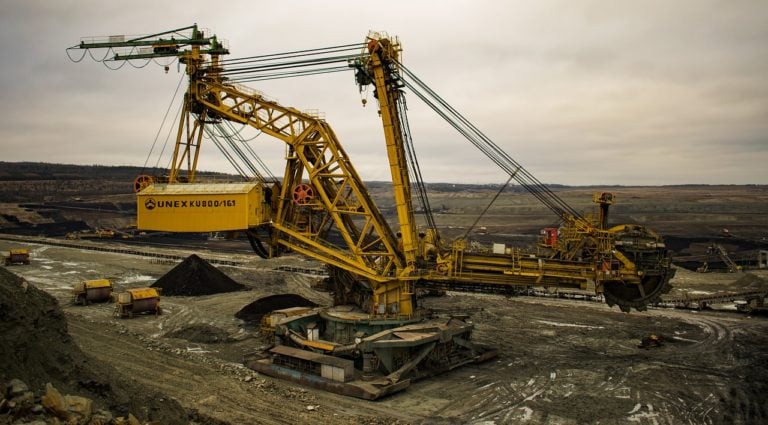 While 2017 was a year when equity market performance took centre stage, metals also delivered a decent return to investors – with the S&P GSCI Industrial Metals Total Return index up 24% into year end. 1
Overall 2018 is forecast to be a year of significant growth in global industrial output – a positive sign for nearly all metals. Expect increased trading volumes and upward price momentum from precious metals in 2018, likewise to a lesser extent from base metals.
Meanwhile, bulk commodities may be more of a mixed bag, especially given the high volatility that we have seen since new year in this area already. Let's look at some of the key themes we can expect from metals through 2018.
Gates Capital Management Reduces Risk After Rare Down Year [Exclusive]
Gates Capital Management's ECF Value Funds have a fantastic track record. The funds (full-name Excess Cash Flow Value Funds), which invest in an event-driven equity and credit strategy, have produced a 12.6% annualised return over the past 26 years. The funds added 7.7% overall in the second half of 2022, outperforming the 3.4% return for Read More
China – Driving Demand
Not only the second largest economy in the world, China's economic output is an above- proportionate market force across metals. Chinese GDP grew 6.8 percent year-on-year for Q4 2017 outperforming a forecast of 6.7 percent. 2 Currently, China accounts for close to half of all global raw material consumption and there are numerous bullish factors, aside from economic output growth, in play here. For example, the new rules from Beijing on pollution limitation will provide support for aluminium and steel as supply is constrained.
Base
China has implemented regulations that dictate that polluting production facilities be reformed –fuelling high-grade iron ore demand and driving higher returns from BHP Billiton and Rio Tinto. Further to this, we also see from January's activity that strength in stainless demand and reduced ore inventories are supporting nickel prices at highs above $12,500/t. 3 Copper is also experiencing significant impact from Chinese policy – with import regulation tightening provide upward price drift. Further to this, the new year kicked off with investors cautiously awaiting a downside turn from labour disruptions surrounding copper contract negotiations in Chile and Peru.
However, it seems that these events are passing fairly peacefully – with contracts already settled without incident at Ventanas, Centinela and Lomas Bayas. Meanwhile, Zinc and Nickel are both forecast for higher pricing in 2018, predominantly driven by a supply shortfall against growing industrial demand.
Precious
Considering the strong performance in counter-correlated assets, gold performed well in 2017 – returning investors with 10% by year end. Gold has kicked off 2018 higher – delivering a year to date return by January 10th of 2.1% 3 
However, investors might hold off on piling in as better-than-expected US CPI data looks poised to quell that rally. Additionally, the high likelihood of a Federal Reserve rate rise combined with economist forecasts of further positive outcomes suggests gold might fall flat in the remainder of 2018.
Meanwhile, silver market factors indicate strength across the board. As the electrical current conducting favourite precious metal grows in applications far and wide we will see industrial demand driven upside, and a strong correlative performance with global economic output.
Palladium and Platinum boost S&P GSCI Industrial Metals
As for 2017's precious metals' superstar performer palladium (up over 50% YoY), 4 will we see continued growth into 2018? Palladium prices rose above platinum for the first time since 2001 as we saw increased amounts of switching to palladium catalysed petrol vehicles from platinum catalysed diesel in 2017. Platinum ended 2017 abysmally – falling to a 22-month low by December.5
This has understandably sent the platinum-palladium debate in automobiles alight. Will vehicle manufacturers be tempted into applying the cheaper platinum catalysts? While that discussion goes on we have seen spot platinum jump up 6.8% to January 10th, while spot palladium is up 2.6%. 3 Is the divergence losing steam?
Overall, the outlook appears strong for most metals in 2018 - albeit probably not the best year for gold. Shrewd metal investors should maintain a close eye on major trends in global industrial output and Chinese policy reform.
Sources:
1S&P GSCI INDUSTRIAL METALS index
2 Reuters Online, January 18th 2018
3Morgan Stanley Research, metal&ROCK New Year round-up, January 15th 2018.
4 London Metals Exchange