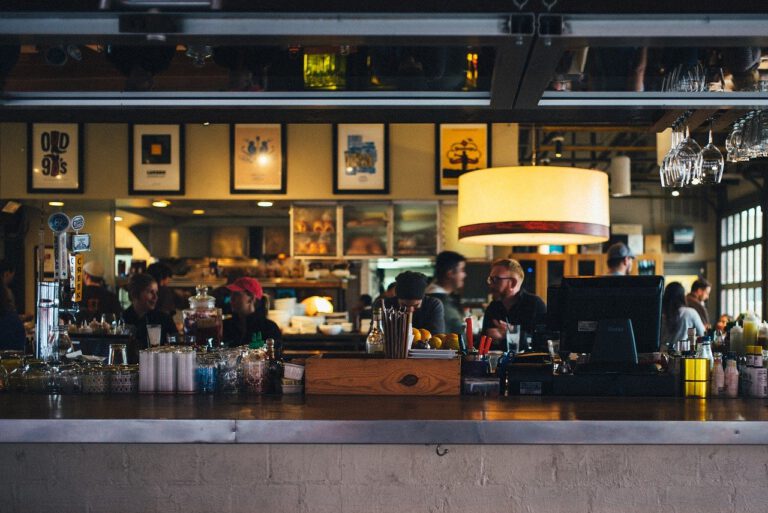 Restaurant spending only down 1% in 2020, according to new data study
Q3 2020 hedge fund letters, conferences and more
2020 has been an incredibly trying time for restaurants with all of the shutdowns, but recent data from a study done by TOP Data and Zenreach shows it's not as bad as people may think. Overall nationwide restaurant spending is only down 1% from where it was in January 2020. In fact, many states have seen an increase in restaurant spending since the pandemic started.
Crypto Hedge Fund Three Arrows Blows Up, Others Could Follow
A few years ago, crypto hedge funds were all the rage. As cryptocurrencies rose in value, hundreds of hedge funds specializing in digital assets launched to try and capitalize on investor demand. Some of these funds recorded double-digit gains in 2020 and 2021 as cryptocurrencies surged in value. However, this year, cryptocurrencies have been under Read More
Q3 2020 hedge fund letters, conferences and more
The States Where Restaurant Spending Has Increased
Here's the top states that are currently spending more at restaurants than they did in January 2020, in terms of their percent increase:
Washington - 26%
Utah - 24%
South Dakota - 20%
Alaska - 19%
Alabama - 18%
Nebraska - 18%
North Dakota - 16%
Indiana - 15%
Montana - 15%
Kentucky - 14%
Delaware - 14%
Wisconsin - 13%
The States Where Restaurant Spending Has Decreased
And here's a list of the states spending less at restaurants than they did in January 2020, in terms of their percent decrease:
Idaho - 47%
Massachusetts - 41%
Rhode Island - 34%
California - 29%
New Jersey - 24%
New Hampshire - 19%
New York - 18%
Connecticut - 17%
Florida - 11%
Michigan - 11%
Nevada - 10%
Pennsylvania - 7%
According to Zenreach, the brick-and-mortar marketing experts that have been tracking restaurant foot traffic across the country, we've still got a long way to go for restaurants to fully recover. John Kelly, CEO of Zenreach, says "With the number of COVID-19 cases skyrocketing and with the return of more business restrictions, it's clear we will not be out of the woods for a bit. The difference, however, between this recent wave of closures and the ones which took place earlier in the year is that we now better understand the formula for getting through this challenging period.  
If you can create a safe dining environment, effectively target your best customers, and maintain (or even boost) your marketing spend, the more likely you are to successfully drive customers into your locations and sustain your restaurant business during this challenging time."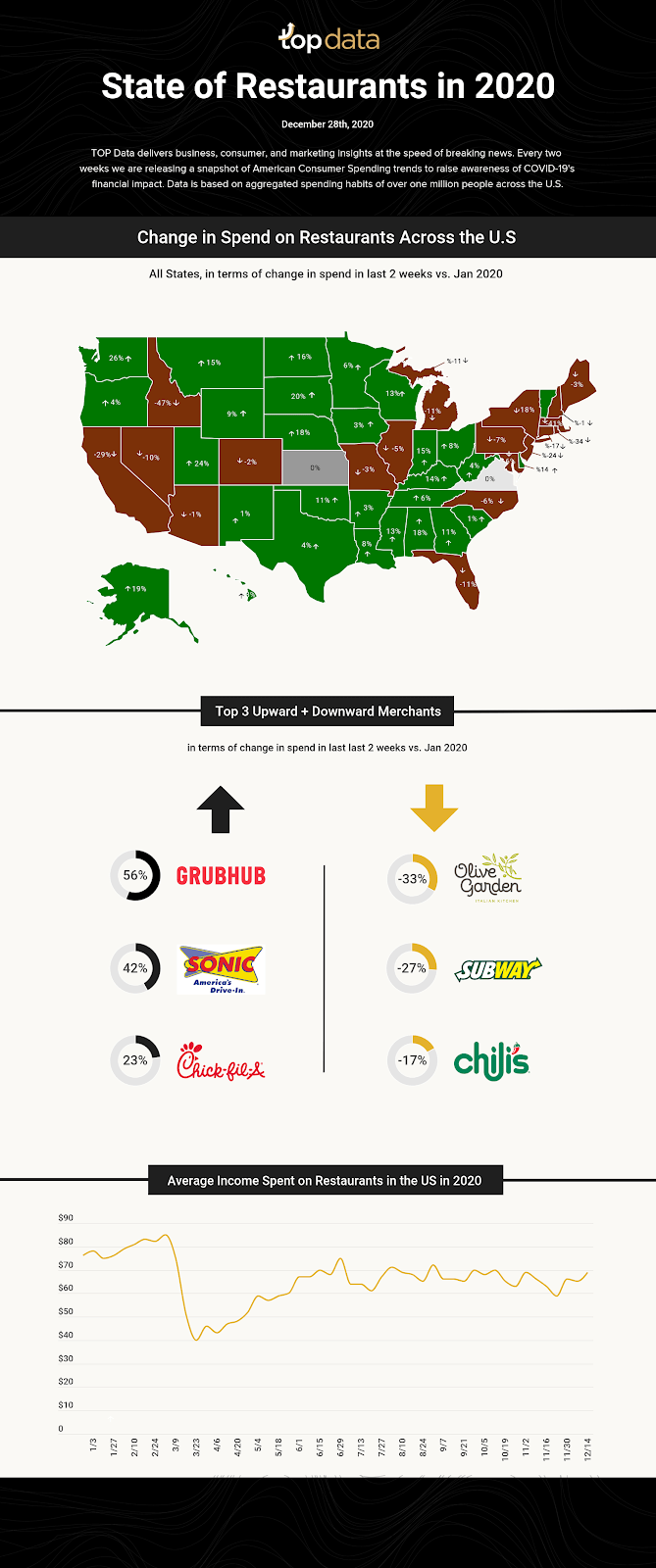 Updated on