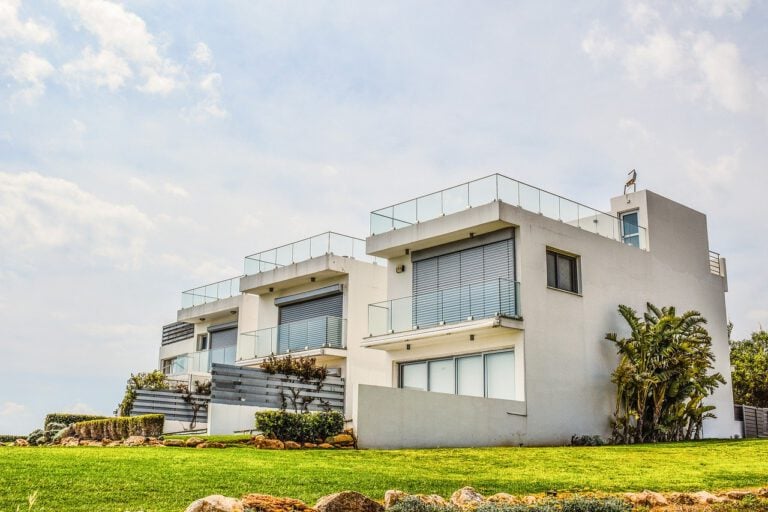 Whether you're in the long-term or short-term rental business, pleasing renters is an important part of the job. Property managers and owners will only be successful if the people who stay in their properties are happy with their experiences.
There are some things every Toronto property management company should be doing to improve the happiness quotient for their short-term guests. These things can help turn things around even for guests who arrive in a bad mood after experiencing difficulties during their trip.
[REITs]
Trident Fund LP November 2022 Performance Update
Trident Fund LP performance update for the month ended November 30, 2022. Q3 2022 hedge fund letters, conferences and more The Trident Fund LP GM, GME, and GME4 share classes returned +0.8, +1.2, and +3.0 percent, respectively, in November, and the fund +6.6, +9.9, and +35.0 percent net for 2022. Please click here for the 
Q4 2019 hedge fund letters, conferences and more
It's about the inbox
Forbes offered a few tips to help managers of short-term rental properties make their guests' stay a lot brighter. One of the most important things every manager and owner can do is to make sure they have adequate communication with the people who stay at their rental properties.
Setting up a single inbox where all communications can be exchanged will smooth out the process for both sides of the rental relationship. If there is one thing guests will always remember about their stay at a rental property, it's not being able to get their questions and concerns answered in a timely manner.
From the perspective of the property manager, efficient communication is important because it can be difficult to handle every aspect of communication for multiple units all at the same time. The day just isn't long enough for property managers to speak to every guest and still take care of their own personal needs, so having a system that improves communication efficiency will go a long way.
An automated or unified inbox will smooth over any difficult areas when it comes to communication. Smart messaging tools will make it easier for property managers to communicate with guests quickly and efficiently. These tools create a centralized hub for communication between the property manager and the guests.
Many tools work across multiple channels like Booking.com, Airbnb and others. They pull all text messages, emails and booking inquiries from multiple sources into a single inbox so there's no need to keep track of which guest is communicating via which source.
Property managers must communicate early and often
In addition to having a unified inbox or communication hub to use while guests are staying in your rental properties, it's also important to speak with guests before they ever leave for their trip. This will enable you to take care of any potential problems for them before they arrive at the door.
Property managers who are in contact with guests before they arrive at the rental will be able to offer suggestions to help smooth over the travel aspect as they make their way to their destination. Solving problems before they even arrive will help ease their minds while they travel, so they aren't worried about being met with an issue the moment they get to their rental.
Other tools allow guests to check in at their rental early by collecting their documents ahead of time so they can be sent to officials where rental properties are required to report every person who stays with them. Property managers may also want to consider installing keyless entry systems. These systems will make it possible for guests to report to their rental at any time of the day or night without having to see someone to get a key so they can get into the rental.
Property managers may even want to consider automating the check-in process using a variety of other tools. Automating the process will make things go more smoothly and efficiently while reducing the amount of work involved in checking in new guests.
Use a single calendar
Another important aspect of managing rental properties is ensuring that no property is ever double-booked. Keeping all bookings on a single calendar will ensure that this happens while also making it easier for the property manager to stay on top of what's happening. Many guests worry about arriving at their rental to find out that it was double-booked, but that should never be a concern.
Having one calendar also helps a property manager stay organized even while accepting bookings through multiple platforms and sources. It also makes it much easier for property managers to accept a last-minute guest, boosting revenue and occupancy at unexpected times.
Property management software and other calendar tools are available for property managers to sync their bookings across multiple platforms. Such tools also make it easy for them to spot any short openings so it's easier to fill a short vacancy within the schedule.
Look for other ways to reduce stress
Toronto property management companies that have been in the business for any length of time tend to develop systems that work for them. Using a mix of all the above strategies is a great way to put guests at ease, even before they arrive at the door of their rental.
Property management platforms offer a variety of different tools all in one place, including a unified inbox, calendar, automation tools and a mobile app. Some platforms even offer a channel manager that enables property managers to control all their listings across multiple channels. These tools make property management much simpler while also improving the experience for guests.
Guests who arrive feeling assured that everything is prepared for them will start their trip off on the right foot and be more likely to leave a glowing review when they finally leave. Property managers who stay in touch before and during their visit will be better able to take care of their guests' every need.
---
About the Author
Sabine Ghali, Managing Director at Buttonwood Property Management, a property management company in Toronto. She is an entrepreneur at heart who endeavors to help investors create real estate wealth over time in the Greater Toronto Area. Sabine is published in a number of media outlets, including Entrepreneur, Forbes, Toronto Star, Toronto Sun, and Gulf News, among many others.