Since Apple rolled out iOS 12 to the public earlier this month, the jailbreak community has been hoping for a new jailbreak tool for the latest software. Jailbreaking has become increasingly difficult in the last few years as Apple continues to tighten security on its software. But it's far from impossible. Chinese security researcher Min Zheng aka Spark has shared details of an iOS 12 jailbreak on iPhone XS.
How did Pangu achieve the iOS 12 jailbreak on iPhone XS?
Min Zheng said in a tweet that Team Pangu had performed an iOS 12 jailbreak on iPhone XS. That's quite surprising because the iPhone XS has been around for only about a week. Zheng himself is a security researcher at Alibaba. As per the tweet, Pangu achieved the iOS 12 jailbreak on iPhone XS by bypassing PAC mitigation on the A12 Bionic chipset. The A12 chip runs this year's XS, XS Max, and iPhone XR.
iOS 12 Jailbreak on iPhone XS by @PanguTeam ! Bypass PAC mitigation on the new A12 chip. That's amazing!!!??? pic.twitter.com/PeVLb13EsJ

— Min(Spark) Zheng (@SparkZheng) September 27, 2018
Zheng's tweet also includes a couple of screenshots showing root access on the iPhone XS, which confirms the jailbreak. The same iOS 12 jailbreak on iPhone XS Max should also be possible, at least theoretically, because it runs the same A12 Bionic processor. It's possible that the Pangu team doesn't yet have access to the XS Max to demonstrate the jailbreak.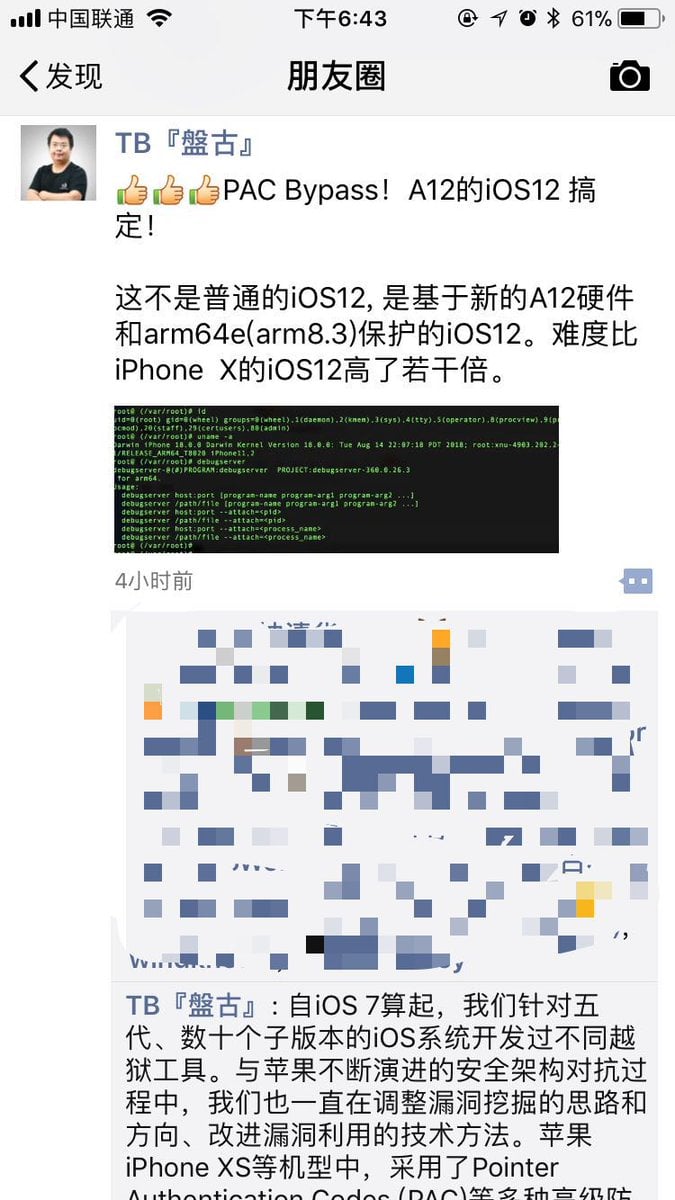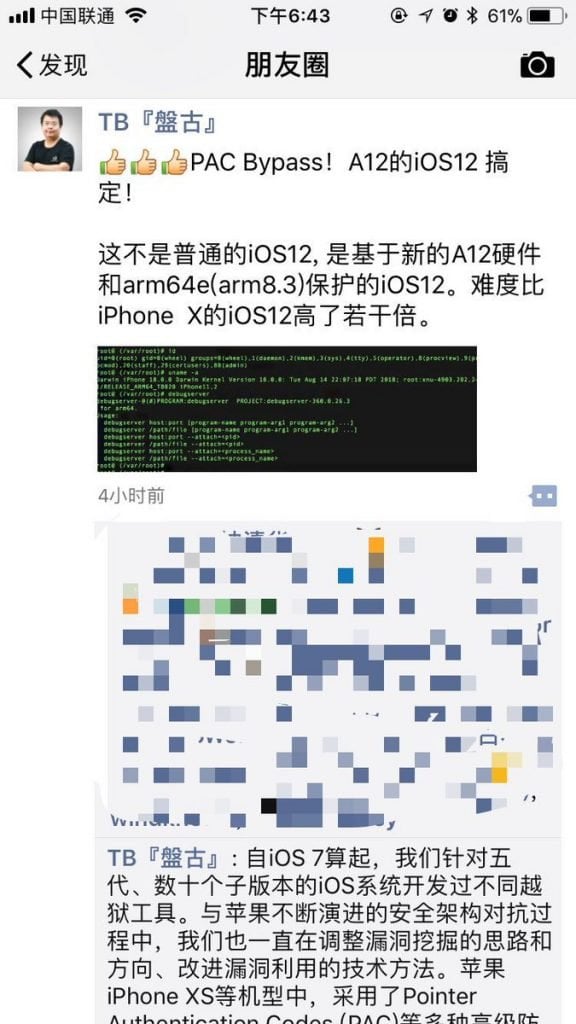 The Pangu team has a history of putting iOS jailbreaks in the public domain. So, Zheng's tweet has sparked speculations that we could see a public iOS 12 jailbreak soon. Pangu is not only capable of discovering exploits but also putting together all the necessary pieces for a public jailbreak.
However, they have been quiet for the last couple years. They released the last public jailbreak for iOS 9 in October 2015. They had also developed the iOS 10 and 11 jailbreaks but didn't release it publicly, probably because they are now a private security company, as one Reddit user points out. Just because they have jailbroken iOS 12 is no guarantee that it will be put in the public domain.
Other researchers are also working on iOS 12 jailbreak tools
Even if Pangu doesn't release it publicly, they have demonstrated that an iOS 12 jailbreak on iPhone XS is possible. Other security researchers are also working on liberating iOS 12 devices. Recently, researchers at Alibaba's Pandora Labs shared a video showcasing an iOS 12 jailbreak on last year's iPhone X. It's not yet known what bug they exploited for to liberate their iPhone X with iOS 12.
Alibaba is unlikely to put it in the public domain as it's their in-house jailbreak solution. It looks for bugs in mobile operating systems for security purposes, not for jailbreaking.
Separately, developer Luca Todesco has tweeted that he had 'pwned' the iOS 12. Todesco did it "on first try" without changing a single line of code from his previous project. It means Apple hasn't made any noticeable changes to iOS 12 from beta 12 to the final build. Todesco had also released a video showing himself hacking the software.
iOS 12 final pwned on first try without a single LoC change lmao

— @[email protected] (@qwertyoruiopz) September 17, 2018
Earlier, Liang Chen of Tencent Keen Lab had shared a video showing Cydia installed on an iPhone X running iOS 12 beta. However, Liang is a security researcher who notified Apple about the bug and the company has fixed it in the final build of iOS 12. Another researcher named Simone Ferrini had also managed to pwn the iOS 12 beta 12, gaining kernel rear/write access. It's unclear whether the bug he exploited has been fixed in the final build of iOS 12.
Jailbreaking allows you to run apps and customizations on your iPhones and iPads that Apple doesn't allow you to. But it's not always a good idea for most users. It not only violates Apple's End User License Agreement but also voids the warranty on your device. Jailbreaking also exposes your device to malware, and could disrupt normal apps and services.