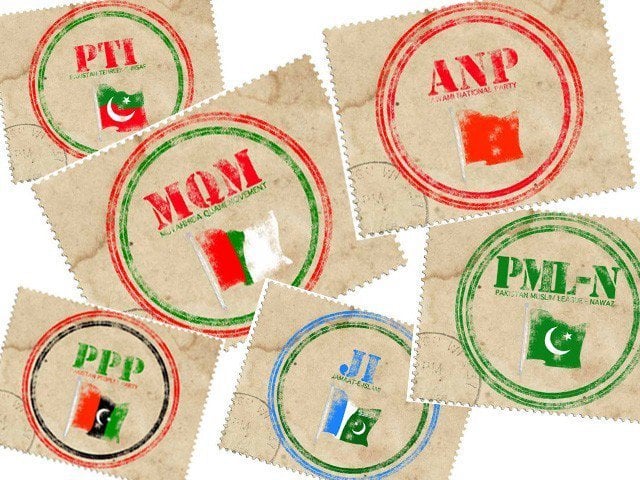 General elections in Pakistan are upcoming on July 25. The election season has been rife with corruptions allegations, political betrayals, and family rivalries. Although more than 100 parties will participate in the upcoming general elections there are only three key players: the Pakistan Muslim League-Nawaz, the Pakistan Peoples Party, and Pakistan Tehreek-e-Insaf. With former PML-N leader facing criminal charges in early July, an upset victory for one of the smaller parties may be in the making. Read on to see which parties are expected to emerge triumphant.
Pakistan Muslim League-Nawaz (PML-N)
What Value Investors Can Learn From Walter Schloss And Ben Graham Today
Walter Schloss isn't a name many investors will have heard today. Schloss was one of the great value investors who trained under Benjamin Graham and specialized in finding cheap stocks. His track record was outstanding. In Warren Buffett's 1984 essay, the Super Investors of Graham-and-Doddsville, he noted that between 1956 and 1984, Schloss's firm returned Read More
The incumbent Pakistan Muslim League Nawaz is widely expecthttps://www.valuewalk.com/pakistan-supreme-court-nawaz-sharif-politics/ed to emerge victorious from the Pakistan general election, due largely to economic growth and the advantage of incumbency. Center-right PML-N currently holds 55% or 189 seats in Parliament, but their path to an absolute majority in this years general elections is expected to be fraught with difficulty.
GDP Growth in Pakistan is at 5.5% and has been buoyed by the China Pakistan Economic Corridor (CPEC) investments. The $51 billion invested by CPEC has gone towards much needed energy and infrastructure projects. Pakistan has faced an ongoing energy crisis, which CPEC hopes to address.
Under the leadership of now disgraced former Prime Minister Nawaz Sharif, PML-N focused on promoting infrastructure projects and improving public transportation for the 200 million people who live in Pakistan, while addressing unemployment. Public order is also believed to have improved under PML-N rule, due to a military anti-terrorism campaign.
The PML-N heartland is the province of Punjab, where more than half of Pakistan's population lives. Under Sharif, PML-N was able to increase its stronghold over the populous region, while also making inroads in agricultural areas.
While many analysts are confident PML-N will careen to victory, recent scandals involving the Sharif family may harm their chances.
In 2017, Nawaz Sharif, patriarch of Pakistan's premier political family, was forced to resign on corruption charges. Pakistan's Supreme Court also barred Sharif from from politics for life. The charges appeared after the leaking of the Panama Papers. Sharif was found to have real estate holdings in London that far surpassed his known financial means, leading to allegations of corruption and hiding offshore assets
Now, Sharif faces charges of money laundering, building offshore assets, and tax evasion. Sharif, his daughter Maryam, and his son-in-law have all been indicted. His trial was set to conclude this week, but the court has extended the trial until July 10, just 15 days before the General Election. Because of Sharif's troubled relationship with the military, some have suggested the military and judiciary system are conspiring to hurt PML-N chances in the elections.
Even after recent scandals, opinion polling shows PML-N will emerge with the most seats in parliament. However, it does not seem likely that they will maintain their majority, while the outcome of Sharif's trial in July could impact voter decisions.
PML-N is led by Sharif's younger brother, Shehbaz Sharif, former chief minister of Punjab.
Pakistan Peoples Party (PPP)
The Pakistan Peoples Party won the general elections in 2008 after party leader Benazir Bhutto was assassinated in the midst of the campaign. Both a liberal and a secularist, Bhutto was the first woman to serve as the head of a democratic Muslim government, as well as the first modern head of government to give birth while in office.
Amid a campaign calling for civilian oversight of the military, women's rights, and opposition to Islamist terrorism, Bhutto was gunned down after a campaign rally. Al-Qaeda claimed responsibility for the assassination, but questions were subsequently raised over the possible involvement of the Pakistan intelligence services and the Pakistan Taliban.
Critics hold that PPP's 2008 victory can be attributed to a sympathy vote after Bhutto's death. Their term in power was characterized by high inflation, economic difficulties, and security challenges.
Although widely accused of corruption, Bhutto remains a popular figure in Pakistan. Her son, Bilawal Bhutto Zardari and husband, Asif Ali Zardari now lead PPP. They currently hold 47 seats in Parliament.
The Zardaris have highly favored their own family members when awarding party tickets for the 2018 election.
PPP is a leftist party formally associated with the Socialist International.
Pakistan Tehreek-e-Insaf (PTI)
Although PTI had some major victories in the previous election, they only hold 33 seats in Parliament. They are, however, the fastest growing party in Pakistan, casting themselves as a centrist party with a focus on social welfare and anti-corruption campaigns. They have claimed victory for having Sharif removed from power. PTI also promotes ending personal income taxes and religious discrimination.
Party leader Imran Khan, former cricket hero, has also favored family connections within his party. With recent scandals, a number of high profile legislators have left the PML-N party, joining forces for the upcoming election with PTI instead. PPP members have also abandoned the leftist party for more centrist PTI.
PTI has not been without its scandals. Recent allegations have swirled in Pakistani media that Khan has had sexual relationships with men. There have also been rumors and scandals related to his two former wives.
Although PTI holds the fewest number of seats in Parliament of the three major parties, they are expected to make headway in the 2018 general elections. Recent opinion polling shows PTI triumphing over PPP, but falling behind PML-N. Polls seem to show that growing PTI support may rob PML-N of their majority in Parliament.
After the previous general elections, held in 2013, Khan accused PML-N of rigging the elections and staged a subsequent sit-in protest in Islamabad for months which is believed to have backfired on Khan.
Coalitions?
Some Pakistani analysts believe that no one party will be able to sweep an absolute majority of the seats in Parliament. This means a coalition government is to be expected.
If PPP and PTI can collect a two thirds majority together, they are expected to form a coalition. However, The Economist has predicted that PML-N can be expected to sweep elections again. A PTI led coalition government comprised of smaller parties or a PPP-PML-N coalition have also been predicted by some experts.